ITALIAOUTDOORS FOOD AND WINE OFFERS NEW PRIVATE GUIDE SERVICE
TO CREATE YOUR ITALY "VILLA VACATION"
Locally based Planners Arrange Activities in Advance; Private Guides Lead Cycling, Walking, Hiking Excursions, Cooking Classes, Wine Tastings.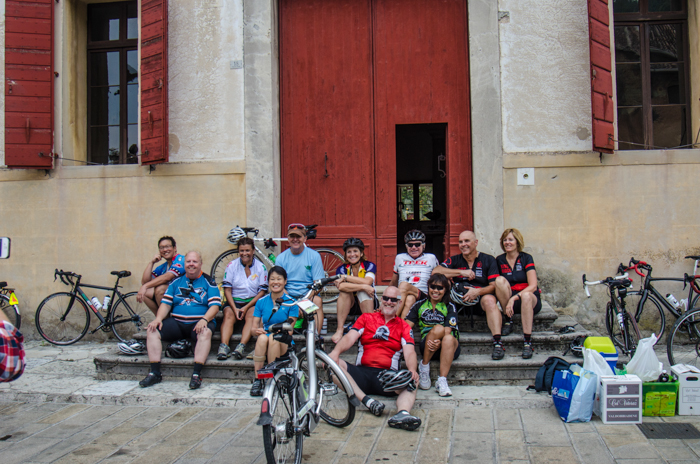 Newburyport, MA, April 2013 – Recreation and culture experts Italiaoutdoors Food and Wine now offers a one-on-one private guide service to create the perfect Italian Villa Vacation.  Guests can either choose their own luxury villa or request recommendations from Italiaoutdoors regarding location, type and size.  From there, a series of in-depth interviews are conducted by phone or e-mail to identify the elements most of interest:  location, cuisine, recreation, sightseeing and other activities are all considered.  The product of this "one-stop-shop," the result is a flexible, bespoke trip – arranged in advance -- that addresses the interests and needs of all  Personally conducting and creating the program are Kathy Bechtel, chef and cooking instructor, and Vernon McClure, recreation specialist, both of Italiaoutdoors Food and Wine.  Both Kathy and Vernon are on hand during the trip to lead any explorations (with high-quality bikes provided) and adjust the program as desired or if conditions such as inclement weather necessitate.
Throughout the holiday, Kathy and Vernon oversee the mix of activities which can include cycling, hiking, skiing, walking tours, city tours, cooking schools, wine tastings, and fitness classes, building in flexibility for fine-tuning.  Having this personalization allows for both guided programs and free time, according to the wishes of the group.  Local excursions, airport transfers, and transportation services throughout the vacation are included.
For more information, visit www.italiaoutdoorsfoodandwine.com or call 1-978-279-5774.
About Italiaoutdoors Food and Wine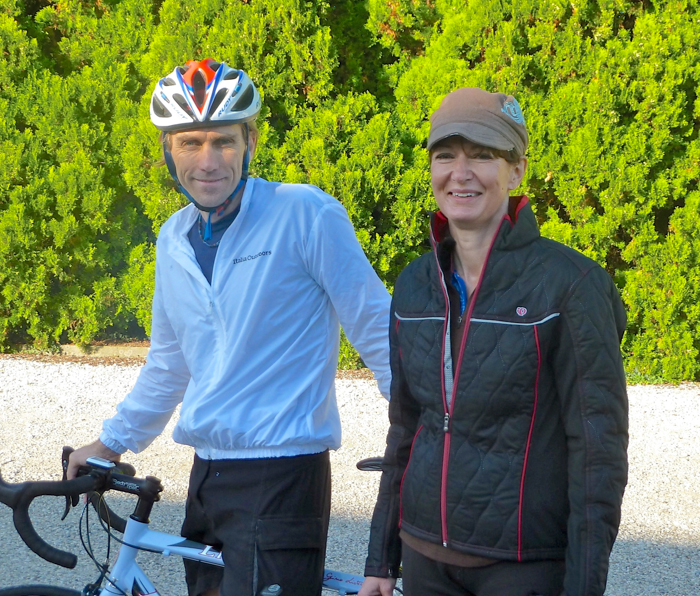 Italiaoutdoors Food and Wine ( http://www.italiaoutdoorsfoodandwine.com ) is an expert two person guiding team, creating personalized active vacations that explore food, wine and the outdoor beauty of Italy. Each tour is led by co-owners Vernon McClure and Kathy Bechtel, who work personally with every guest to create their "trip of a lifetime."

McClure is an ex-US Army Ranger who has lived in Italy for over 20 years, leading private recreational programs in cycling, hiking, skiing, sailing, and SCUBA. He was recently named one of Italy's "Best Local Tour Guides 2013" by Dream of Italy magazine.

Bechtel is a trained chef, cooking instructor, food blogger, and WSET wine certification graduate. She joined Vernon in 2010 to provide her food and wine expertise to his highly personalized active tours.
Contact:
Kathy Bechtel
This email address is being protected from spambots. You need JavaScript enabled to view it.
www.italiaoutdoorsfoodandwine.com
1-978-270-5774Twitter: @italiaoutdoorsFacebook:
http://www.facebook.com/foodandwineitaliaoutdoors