Cycle the Most Beautiful Vineyards in Italy
Italiaoutdoors Food and Wine invites you to join us on a unique bike and wine holiday in the beautiful regions of Northeast Italy - Trentino-Alto Adige and the Veneto. We will begin our cycling tour exploring the Sudtirol Weinstrasse (Wine Road). Picturesque cycling paths wind their way along this road, the perfect way explore the most beautiful vineyards in Europe. Daily wine tastings will guide us through the many varietals produced in this region, many of which are rarely found outside this region. Our constant companions during our first days of travel - the magnificent Dolomites, which will surround us on all sides as we cycle along the Adige river valley.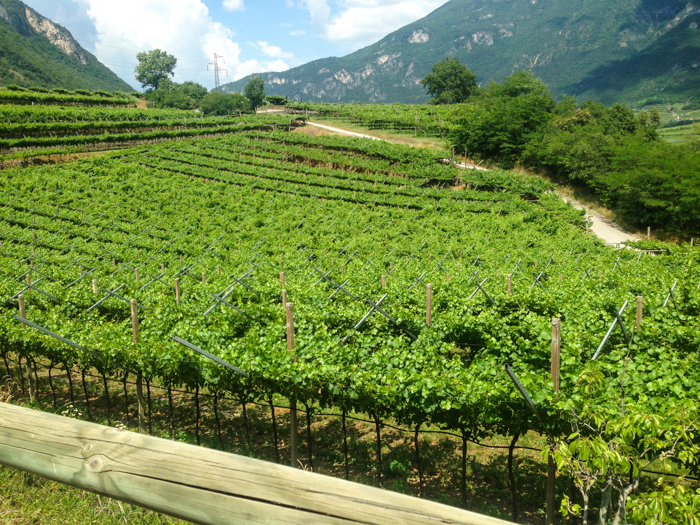 To quote wine experts Joseph Bastianich and David Lynch, in their Vino Italiano The Regional Wines of Italy guide, "For those who love both the outdoors and wines, Trentino-Alto Adige is hard to beat."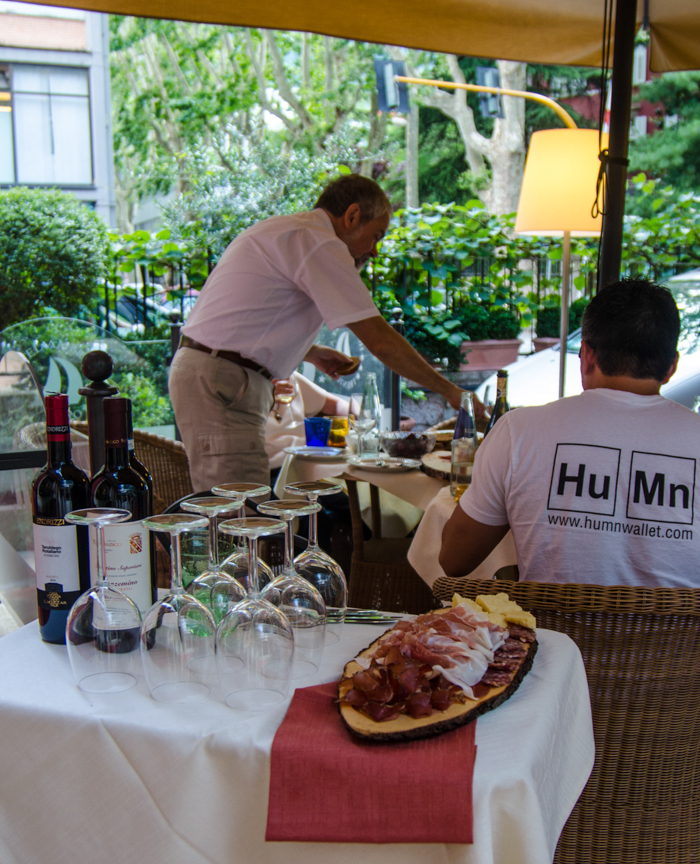 "I can't imagine a better vacation... spending time in one of the most beautiful regions of Italy." - SD, Plymouth
We make our way south, along the Sudtirol Wine Road, stopping in the town of Tramin, home to Gewurztraminer. Our cycling brings us through the Mezzacorona, Mezzolombardo and Teroldego Rotaliano wine areas. We spend the night in the historic city of Trento, visiting the Castello di Buonconsiglio and tasting the amazing sparkling wines from the TRENTO DOC.
Then we enter the Veneto on our final day of cycling as we ride down a lovely bike path. Our final destination is a wines estate in the Valpolicella wine region. On our last evening of the tour we'll enjoy a private tasting of the world famous Amarone, follwed by our farewell dinner at one of the region's best restaurants.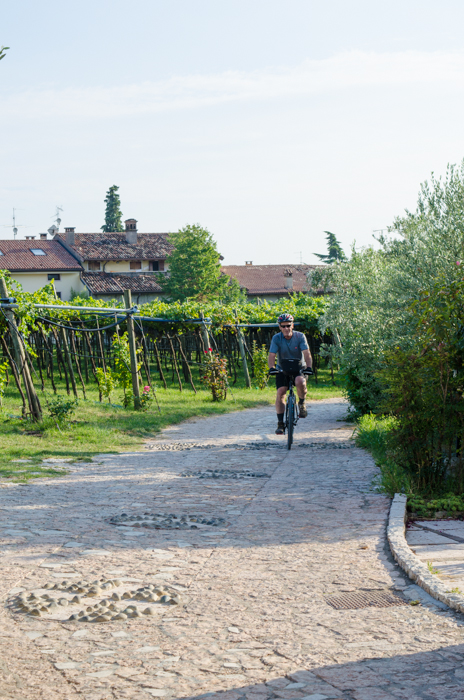 As with all Italiaoutdoors Food and Wine tours, our Bike the Wine Roads of Trentino-Alto Adige adventure is designed and personally led by owners and expert guides, recreational specialist Vernon McClure and chef and wine enthusiast Kathy Bechtel. Our tour is limited to 8 guests, allowing unparalleled access to small family producers, the opportunity to stop and dine with the locals in their favorite neighborhood trattoria, or enjoy a sumptuous dinner at that exclusive ten table ristorante. We believe your trip of a lifetime deserves our personal attention.
To begin your adventure, This email address is being protected from spambots. You need JavaScript enabled to view it., so we can provide more detail, answer any question, learn about your travel style, cycling experience, and assist with any pre- and post-trip travel.
Our Bike the Wine Roads tour of Trentino-Alto Adige
2018 Tour Dates:
June 10 - June 16, 2018
This email address is being protected from spambots. You need JavaScript enabled to view it. to learn more, request your preferred dates, or reserve your spot.
7 days/6 nights
Tour Cost: $4395 USD ppdo, $300 single supplement
Includes: 6 nights accommodations in 3 star or better hotels, all ground transportation, guide services, all breakfasts, 3 dinners with wine, daily wine tastings
Limited to 8 participants, for a highly personalized experience, and the best access to small local producers
Click here to learn more about our ability to support cyclists of all levels.


Have a small group of 4 or more? This trip can be run as a private cycle tour for the same price. We can customize the rides for the skill and fitness level of your group, from expert climbers to casual tourist riders. Pick your dates and contact us!
Highlights of our Bike the Wine Roads of Trentino-Alto Adige tour:
Lake Caldaro, Italy

One night in the lovely town of Bolzano, where Austrian and Italian cultures mix and mingle
Cycling along the Adige River valley and the Sudtirol Weinstrasse (Wine Road)
A private hands-on cooking class with an Italian chef
Tastings of Lagrein, Schiava, Kerner, and Teroldego Rotaliano wines, all wonderful local wines not well known outside the region
A visit to the historic center of Trento, with its' ancient cathedral and the Castello del Buonconsiglio
One night in the Valpolicella wine zone, tasting the local specialty, Amarone
Our tour includes:
Winery in Tramin, Italy

Our bike tours are limited to 8 participants maximum
6 nights accommodations at 3 star or better hotels
All ground transfers
All breakfasts, snacks on the road as we bike, 3 dinners. All group dinners include local wines
Private cooking class
Daily wine tastings
Bike rental, equipped with water bottle, bag, and GPS
Support along bike route
Any entry fees to museums, villas, other venues
Services of Vernon and Kathy throughout the trip
To request a detailed itinerary, ask any questions, or sign up, send us an email. We personally work with each and every guest to make sure our trip is customized to your abilities and preferences. We're also happy just to chat, and hear how you would like to travel.
* Single supplement of $300
Learn More: