Two of Italy's most scenic destinations - Cinque Terre and Tuscany - are best explored by foot. In fact, it is the only way to explore Cinque Terre, five small, picturesque fishing villages perched on ocean side cliffs, connected by a network of walking paths. Tuscany is renowned for its breathtaking landscapes of hills, vineyards and olive orchards, lovely renaissance hilltop towns, simple yet delicious cuisine and world renowned wines.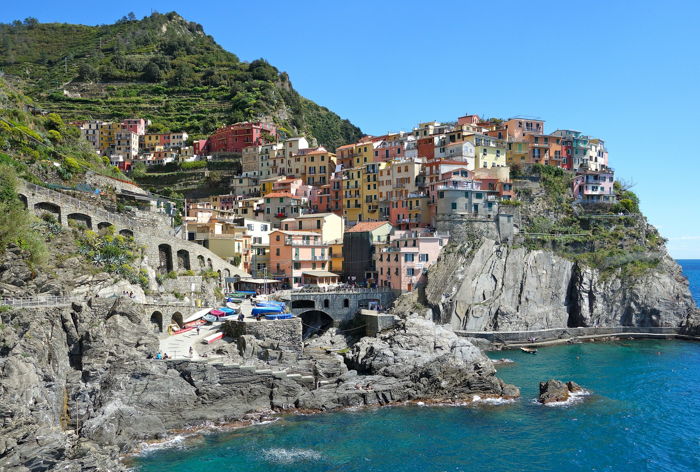 Join Kathy and Vernon of Italiaoutdoors Food and Wine on an intimate walking tour of Cinque Terre and the Tuscan countryside. We'll begin with two days of hiking the five villages that make up Cinque Terre, home to some of the most dramatic coastal scenery in the world. Then off to Tuscany, where we'll walk through picturesque vineyards and serene olive orchards, stopping to explore ancient hilltop villages. Take a moment to immerse yourself in medieval and Renaissance history before enjoying a snack of bruschetta and a taste of Brunello with the locals. Our private wine tastings will introduce you to the amazing regional nature of Italian wines, as we explore the famous wines of Brunello di Montalcino and Vino Nobile di Montepulciano.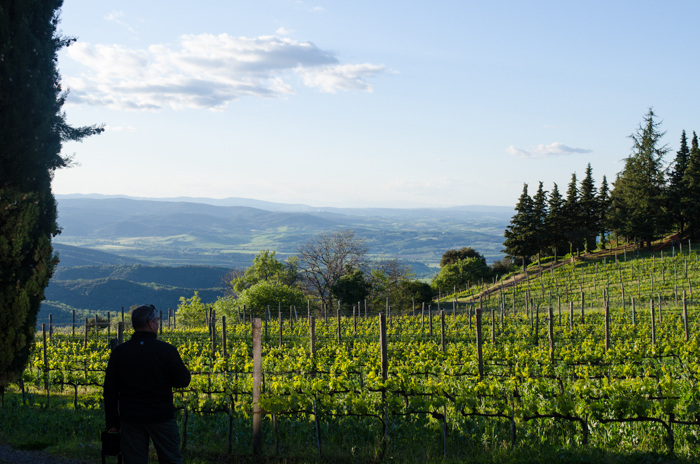 Our tours are never outsourced to hired guides; Vernon and Kathy will personally lead your tour. Our goal is to give you the best of both worlds - the knowledge base, planning and safety of a guided tour with the freedom to explore, be spontaneous, and ability to relax the pace that comes with independent travel. There are significant contrasts between how we operate and other tour operators - visit Our Differences to learn more.
Cinque Terre and Tuscany Walking Tour
May 27 - June 2, 2018 - Contact us to request your preferred dates

7 days/6 nights, Tour Cost: $4495 USD ppdo, $300 single supplement

Includes: 6 nights accommodations in 3+ star or better hotels, all ground transportation, 5 full days of guided walks, guide services, all breakfasts, 3 dinners with wine, including one hands on cooking class, daily wine tastings.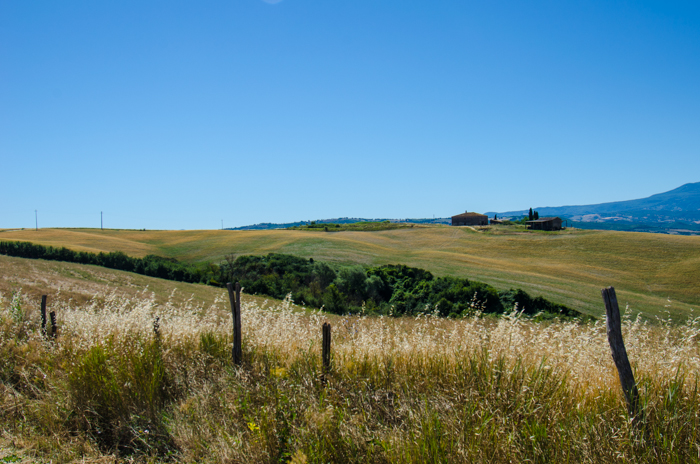 Limited to 8 participants, for a highly personalized experience and the best access to small local producers.

Have a small group of 4 or more? This trip can be run as a private trip for your group, for the same price. We can customize the walks for the skill and fitness level of your group, from expert hikers to casual walkers.
This email address is being protected from spambots. You need JavaScript enabled to view it.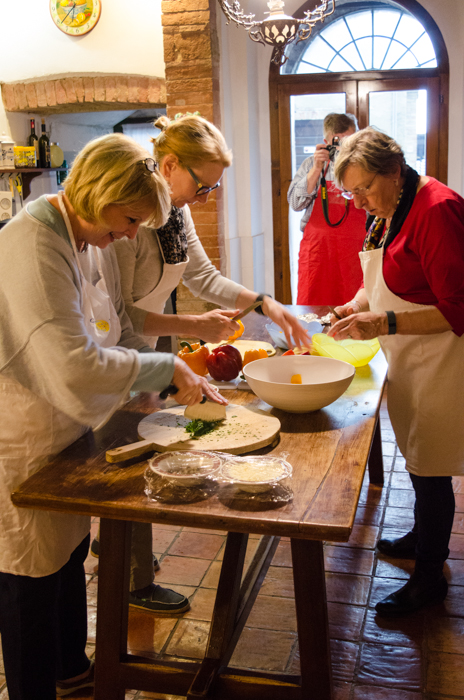 Highlights of our Cinque Terre and Tuscany walking tour:
Two days of walking in Cinque Terre, enjoying spectacular views of the Ligurian sea as we exploring the five small coastal villages of Riomaggiore, Manarola, Corniglia, Vernazza and Monterosso
Sampling local Vermentino wines at a small enoteca
The cuisine of Liguria - seafood, pesto, focaccia
Guided walks through the scenic countryside of Tuscany, surrounded by vineyards, olive orchards, oak woods, cypress trees and pretty villages
Visiting a family estate for a private tour and wine tasting
Enjoying a glass of Brunello with the locals at a piazza cafe
Daily wine tastings as we immerse ourselves in the history and flavors of the Tuscan wine scene
The fascinating history and architecture of Tuscany's hilltop towns, from well-known destinations like Siena to lovely Pienza
Dining on our favorite Tuscan dishes: bistecca alla fiorentina with steaks from the local Chianina cattle, homemade pici pasta, many flavors of Pecorino cheeses, and the local salumi, spiced with fennel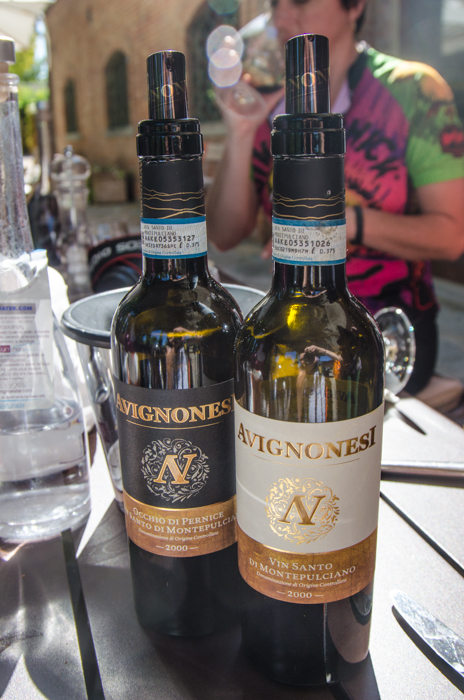 Our tour includes:
Limited to 8 participants maximum
6 nights accommodations at 3+ star hotels
All ground transfers
Daily guided walks
All breakfasts, snacks on the road as we walk, 2 dinners; the dinners include local wines
Wine tastings
Hands on cooking class
All tips, gratuities, and local taxes
Any entry fees to museums, villas, other venues we may visit
Services of Kathy and Vernon throughout the trip
Single supplement of $300
To receive a detailed itinerary, ask any question, or to sign up, This email address is being protected from spambots. You need JavaScript enabled to view it.. We personally work with each and every guest to make sure our trip is customized to your abilities and preferences. We're also happy just to chat, and hear how you would like to travel.