The Italian Riviera is one of the most breathtaking coastlines in the world. Here, the sea and the mountains meet in dramatic fashion, and over a millennia the intrepid residents have carved out a civilization in this challenging yet spectacular terrain - from the picturesque pastel fishing villages of Cinque Terre to the powerful maritime republic of Genoa. Join Kathy and Vernon of Italiaoutdoors Food and Wine on an intimate walking tour of Liguria and Cinque Terre, as we experience the history, indigenous wines, and traditional cuisine of the area among one of the most stunning backdrops in Italy.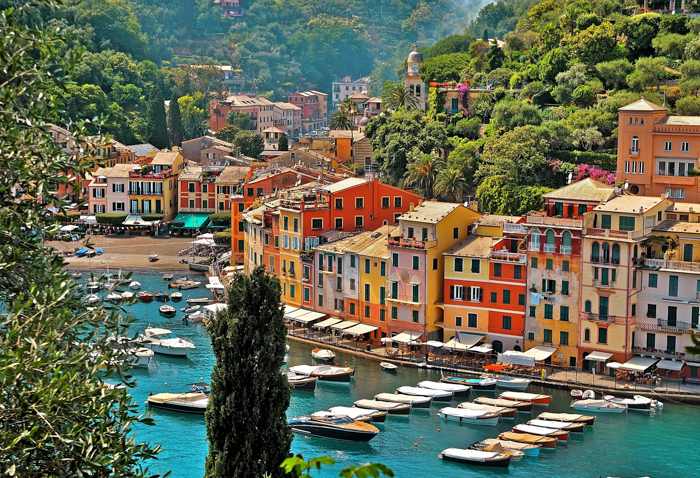 Why explore the region with us? Our owners, Kathy and Vernon, personally research and design each Italiaoutdoors tour. Vernon is trained mountain guide with degrees in literature and Italian history - he leads the daily walks that reveal both the best scenic vistas of this area along with its fascinating historical footprint. Kathy is a trained chef and Italian Wine Professional, and she crafts a culinary footprint to complement.
Our tours are never outsourced to hired guides; Vernon and Kathy will personally lead your tour. Our goal is to give you the best of both worlds - the knowledge base, planning and safety of a guided tour with the freedom to explore, be spontaneous, and ability to relax the pace that comes with independent travel. There are significant contrasts between how we operate and other tour operators - visit Our Differences to learn more.
Liguria and Cinque Terre Walking Tour
June 3 - June 9, 2018 or This email address is being protected from spambots. You need JavaScript enabled to view it. to request your preferred dates
7 days/6 nights, Tour Cost: $4495 ppdo, $300 single supplement
Includes: 6 nights accommodations in 3 star or better hotels, all ground transportation, 5 full days of guided walks, guide services, all breakfasts, 3 dinners with wine, including one hands on cooking class, daily wine tastings.
Limited to 8 participants, for a highly personalized experience and the best access to small local producers.
Have a small group of 4 or more? This trip can be run as a private trip for your group, for the same price. We can customize the walks for the skill and fitness level of your group, from expert hikers to casual walkers.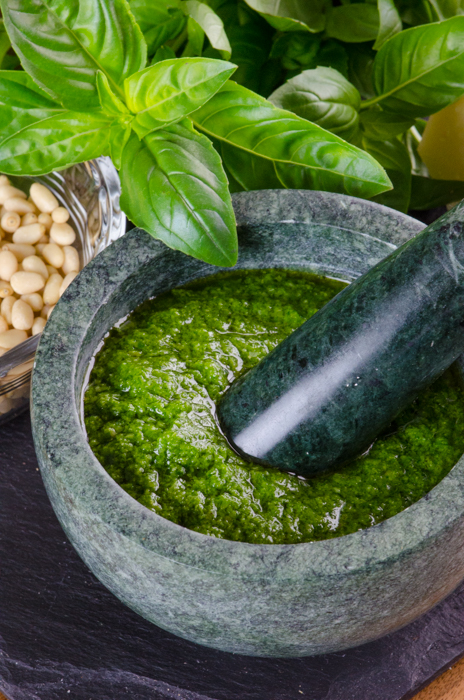 Highlights of our Liguria and Cinque Terre walking tour:
Spending a full week along the Italian Riveria, soaking in the sunshine and enjoying spectacular views of the Ligurian sea.
Two nights in Portovenere, a harbor city known for its beauty since the Roman empire.
An excursion across the Gulf of La Spezia to the island of Palmaria, one of the few sites in the area still undiscovered by tourists.
Two days of exploring the five small coastal villages of Cinque Terre, Riomaggiore, Manarola, Corniglia, Vernazza and Monterosso.
Sampling local Vermentino wines at a small enoteca
The cuisine of Liguria - Pesto alla Genovese (with basil from Pra), versus Pesto alla Castelnuovo (made with walnuts, rather than pine nuts), focaccia con Formaggio from Recco. You'll be mistaken for a local when you order focaccia for breakfast bar, rather than a brioche!
A private winery tour and tasting, to learn firsthand about the indigenous wines of Liguria from a producer.
A hands-on cooking class with a local chef who will teach us the secrets behind traditional Ligurian dishes like pesto and focaccia.
Two days exploring the Portofino peninsula - from the resort town of Portofino to the small fishing hamlet of Punta Chiappa
Things to keep in mind when traveling to Cinque Terre:
 - The tourist crowds in the high season - July and August - are large. For the best experience, we do not visit during these months. We recommend May/early June and September.
- Weather can cause trail closures throughout the year. It is best to be flexible, and be prepared with other options.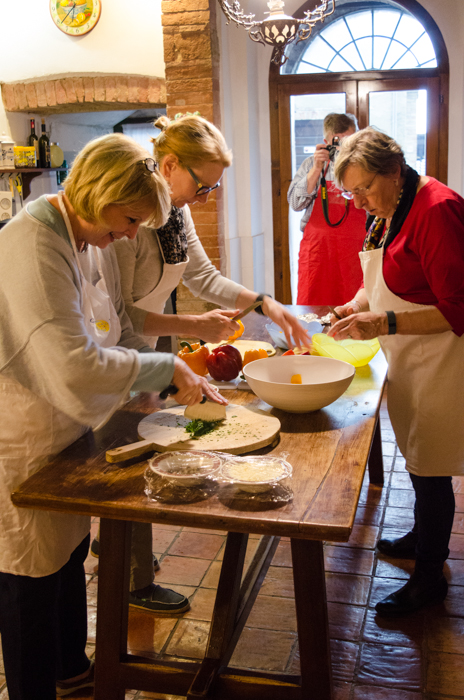 Our tour includes:
Limited to 8 participants maximum
6 nights accommodations at 3+ star hotels
All ground transfers
Daily guided walks
All breakfasts, snacks on the road as we walk, 3 dinners; welcome and farewell dinners, plus a dinner cooking class, all dinners include local wines
Daily food and wine tastings
Hands on cooking class
All tips, gratuities, and local taxes
Any entry fees to museums, villas, other venues we may visit
Services of Kathy and Vernon throughout the trip
Single supplement of $300
To receive a detailed itinerary, ask any question, or to sign up, This email address is being protected from spambots. You need JavaScript enabled to view it.. We personally work with each and every guest to make sure our trip is customized to your abilities and preferences. We're also happy just to chat, and hear how you would like to travel.