Americans are very familiar with the Prosciutto di Parma, but there are many other wonderful hams produced across Italy that are virtually unknown to us. Hundreds of years ago, the first settlers to the area known today as Friuli-Venezia Giulia were the Celts and the Carni, both Celtic peoples who settled in the mountains here. They brought with them their methods of preserving hams, and their expertise enabled them to recognize that this area, located between the mountains and the Adriatic sea, provided the perfect climate for air drying of these hams.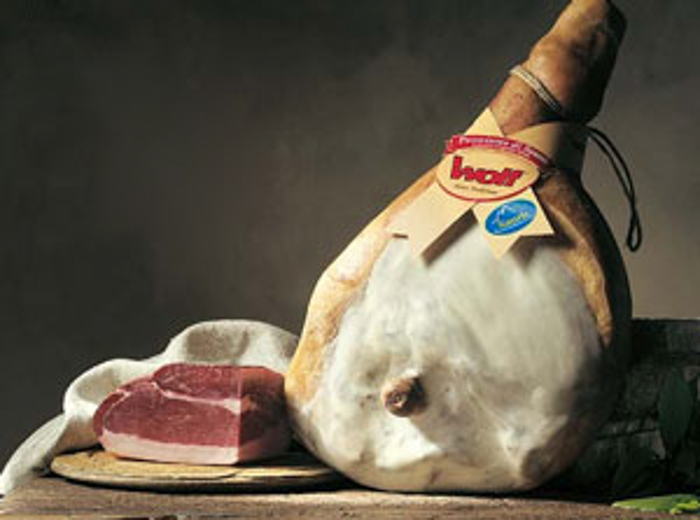 Both salt and smoke curing have been used for centuries to preserve meats. In Friuli-Venezia Giulia, the small village of Sauris di Sotto is home to a well-known producer of prosciutto, owned by the Petris family. Founded in the mid-19th century by Pietro "Wolf"  Schneider, a pork butcher who traveled around the town assisting the locals during slaughter season with the production of various types of salumi, Prosciuttificio Wolf Sauris today produces 80,000 legs of prosciutto in the hills above Sauris di Sotto.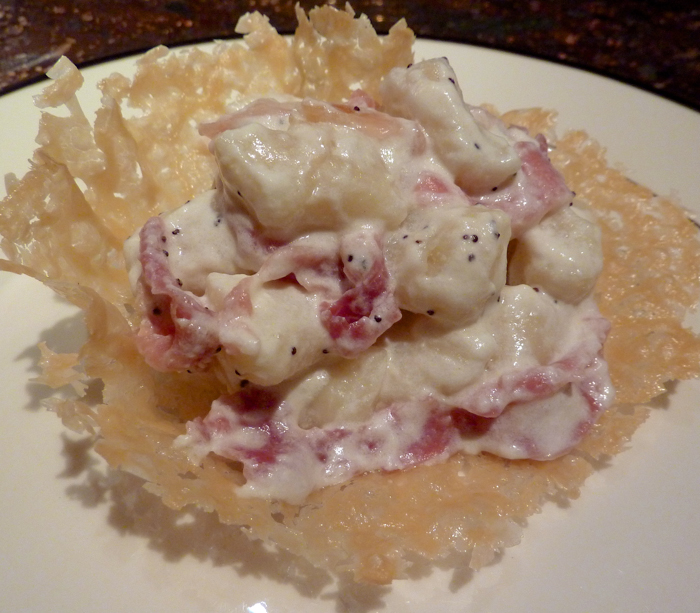 This prosciutto now has an IGP status. These hams must come from particular breeds of locally raised pigs. They are smoked for four to five days over a combination of herbs and woods, including rosemary, sage, thyme, juniper, birch, fir, chestnut, beech, and maple. They are then salted with sea salt, and aged in temperature and humidity controlled chambers.

Every July, the town of Sauris di Sotto celebrates their hometown product during the Festa del Prosciutto. Visitors gather to taste the local hams, salumi, and beers.

I am still struggling to understand the difference between a 'prosciutto' and 'speck'. I have been told, and read, that prosciutto is brined, salted, and air dried, while speck is smoked.  In my recent readings on the Prosciutto di Sauris, most recently in Elisabeth Antoine Crawford's book Flavors of Friuli, the difference between the two described there is that a speck is a prosciutto with the bone removed. At this point, I admit to being mystified. But I don't worry too much about the definition, and just enjoy using these wonderful products.