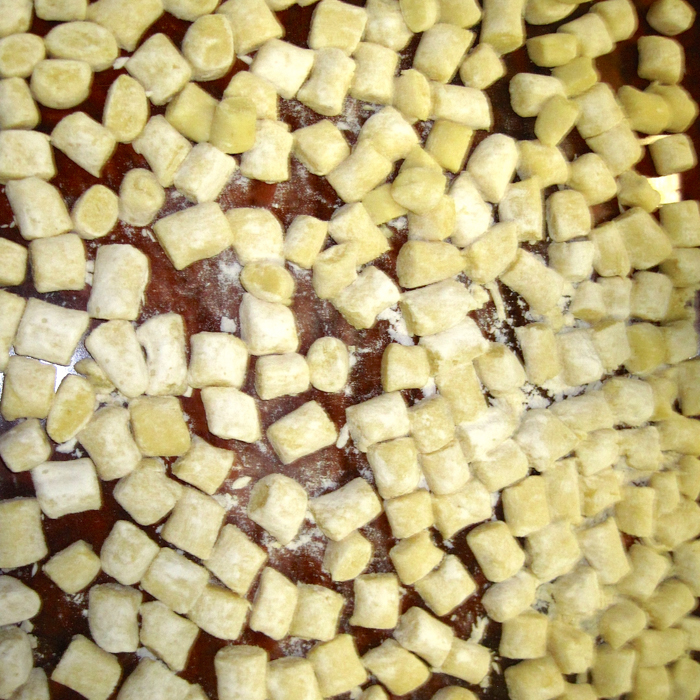 Pasta, a food synonymous with Italy, is not as common in the Northeastern regions as are other starches, notably polenta and gnocchi. Gnocchi is often based on potatoes, but here Trentino, Friuli-Venezia Giulia and the Veneto you will find an interesting variety of regional variations. Among the options, one will find gnocchi based on stale bread, ricotta and other cheese, semolina, buckwheat, spinach, meats like speck and even spleen.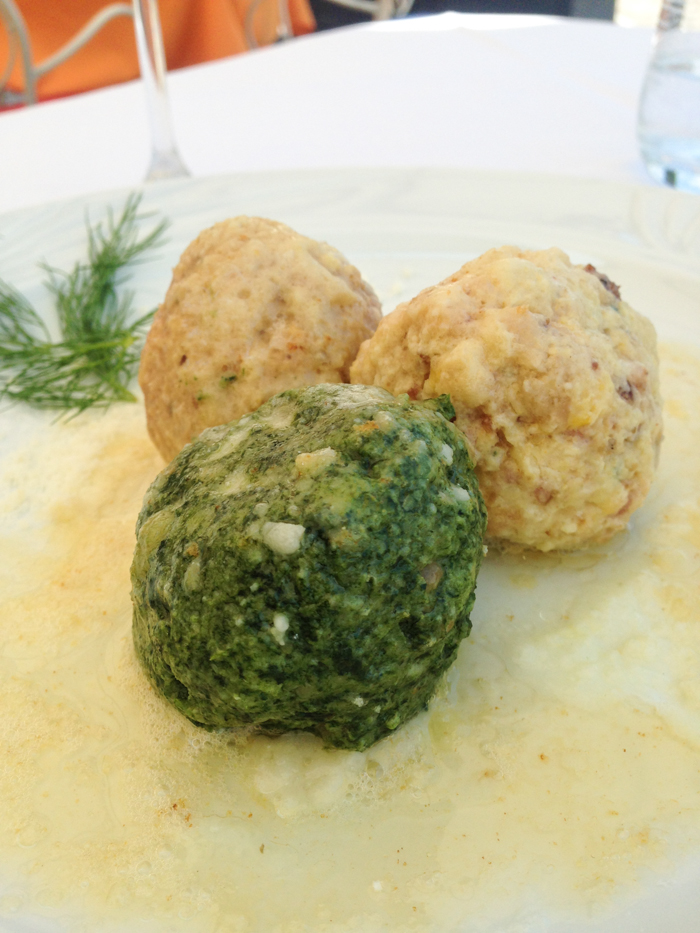 Canderli Trentini or Knodel

These are large gnocchi made with stale bread, milk, flour and egg, and flavored with a variety of different ingredients including salami, speck, spinach, nettles, cheese, and parsley. They are boiled in meat stock, and either served in the meat stock as a soup, or tossed in melted butter and served with grated cheese.
Knodel has its roots in Tyrolean cuisine, but canderli trentini are often a bit smaller, made only with white bread, and less fat.

Gratini

Gratini are tiny pasta similar to couscous in size. They are made from breadcrumbs, eggs, and cheese mixed together to form a still dough that is then grated to create its small grainy size. They are cooked in boiling stock, and are done immediately. Due to their dry texture, they keep for several days before cooking.

Nocken

A long thin shaped gnocchi di pane (bread gnocchi) from the Bolzano area. They can be flavored with spinach, buckwheat, beet greens, nettles, and cheese. They are served with melted butter and grated cheese.

Schlutzkrapfen

A semi-circular filled pasta from the Bolzano region, similar to ravioli or agnolotti. These are formed by cutting the pasta sheets into rounds, placing the filling on the round and folding it over and sealing. The filling is most commonly spinach and ricotta, flavored with onion and nutmeg. These are also served with melted butter and grated grana cheese.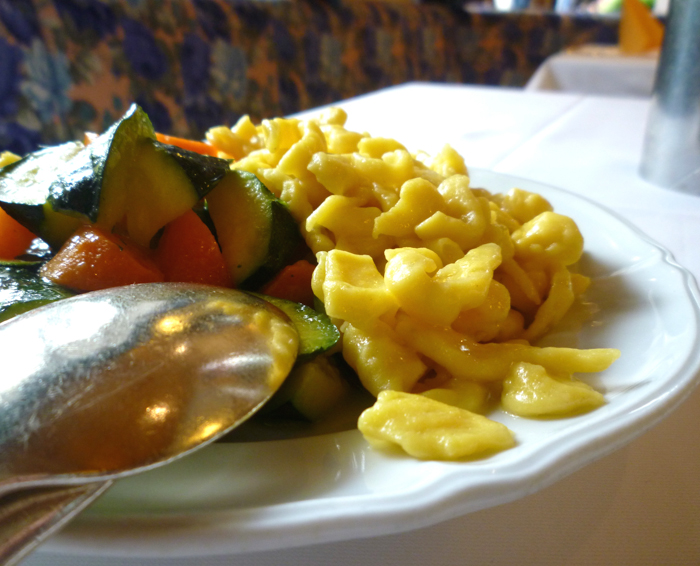 Spaetzle

An egg noodle found in the cuisine of the Bolzano region, as well as Austria, Germany, Hungary and Switzerland. The name is rumored to have its origins in the swabian word spitz, or "little sparrow". Alternative theories claim it is based on the Italian verb spezzare, to break or split. This is a simple pasta, made of eggs, flour, salt and water. A strainer-like device is used to shape the spaetzle directly into the boiling water where they cook immediately. Spaetzle is served as an accompaniment to meat dishes with sauce. It is also used in soups. A rounder, more gnocchi shaped version is referred to as knopfle.

Schwarzplentene Spatzeln

These are small gnocchi made with buckwheat flour, cheese and melted butter. A specialized sieve is used to form these gnocchi.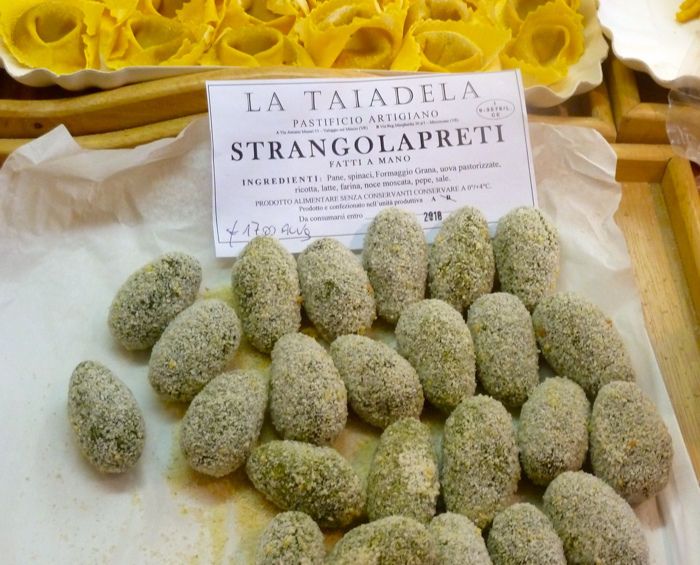 Strangolapreti

Green gnocchi made with spinach or other green vegetable such as kale or beet greens, stale bread, milk, eggs and flour. They are served with melted butter, cheese and sage. This dish was traditionally served on Fridays, when religious restrictions forbade the consumption of meat. As the legend goes, priests and other clergy members very much enjoyed this dish, and would eat it until they choked, hence the name strangolapreti, or priest stranglers.

Tirtlan

This filled pasta is made with dough that includes potatoes, white and rye flours, and onions. They are filled with spinach and ricotta.