Monte Veronese cheese has its origins in the northern part of the province of Verona, from the lush pastures of the moutainous Monti Lessini. In ancient times, it was called "Caseus macaegus" or "Caseus oculos" according to how it was produced. The local cheeses are usually made using milk that has already been skimmed for butter production. The term "Monte" in the name refers to the production technique, which involves the processing of milk from multiple milkings, or monte in dialect.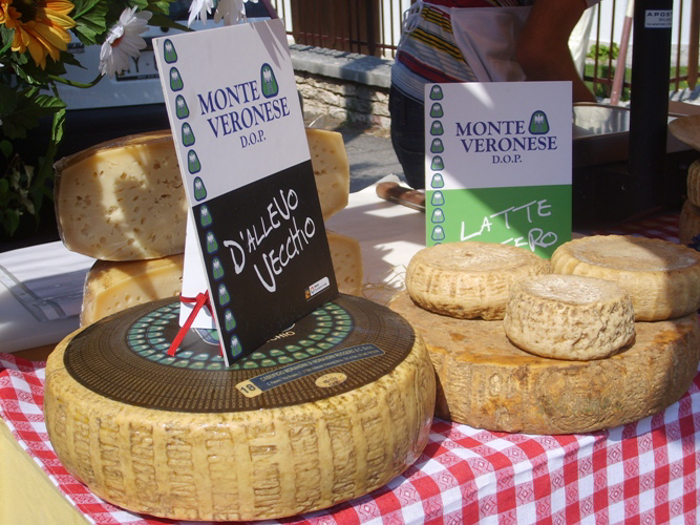 In 1993 a Protection Consortium was founded, which currently has 12 member producers and its operational office in Soave. Three years later, in 1996 Monte Veronese obtained the important PDO recognition. Monte Veronese is therefore one of the Italian cheeses whose special characteristics are regulated by the EU, which specifies that the milk supply, production and maturing can only take place in the zone indicated by Italian and EU. In addition, this cheese is special enough to be entered into the Slow Food Presidio that has a focus on preserving traditional food made from around the world. Presidium Monte Veronese is made in Alpine dairies (malghe) and particularly well suited for aging. Its flavor is fragrant with a creamy, crumbly texture. After aging, its taste becomes fuller, sharper and more piquant. This cheese has notes of tropical fruit, hay and a subtle sweetness that is nutty and fruity.
The production of Presidium Monte Veronese is linked to the arrival of the herds in the mountain pastures, and only takes place between the end of May and September. Mountain Monte Veronese cheese must age for at least 90 days.

Monte Veronese is made from cow's milk, both raw and pasteurized. Cylindrical in shape, its top and bottom are almost flat and it measures 6 to 11 cm in height. The weight of each single round varies from 6 to 10 kg. It is a semi-cooked cheese, white or straw yellow in color, depending on the season and the cows' forage. It has a full intense flavor, fragrant and fairly strong after maturing. Three kinds are produced: "latte intero" (full milk), "d'allevo mezzano" (semi-mature) and "d'allevo vecchio" (mature).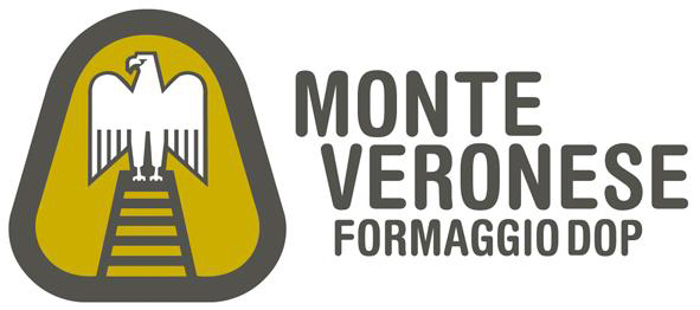 The top of the cheese bears a label with the consortium marking, type of cheese, producer's name and number of the cheese factory. The label is pale green for full milk, blue for semi-mature and black for the mature cheese. The words "Monte Veronese" and the mark are impressed vertically right around its circumference. The latte interno type is matured for 25 to 60 days and tasted pleasantly fresh, of milk enzymes and cream; the d'allevo mezzano is made with semi-skimmed milk, matured for a minimum of 90 days and a maximum of a year and has a stronger saltier taste and the typical fragrance of a mature cheese. The d'allevo vecchio kind, made from semi-skimmed milk and matured for a minimum of a year, has a slightly sharp flavor due to longer maturation.