The Collio DOC, together with the Colli Orientali del Friuli, is considered to be the heart of the wine country of Fruili-Venezia Giulia. Many wine connoisseurs regard the whites from these two regions as perhaps the best in Italy. Collio received its DOC designation in 1968.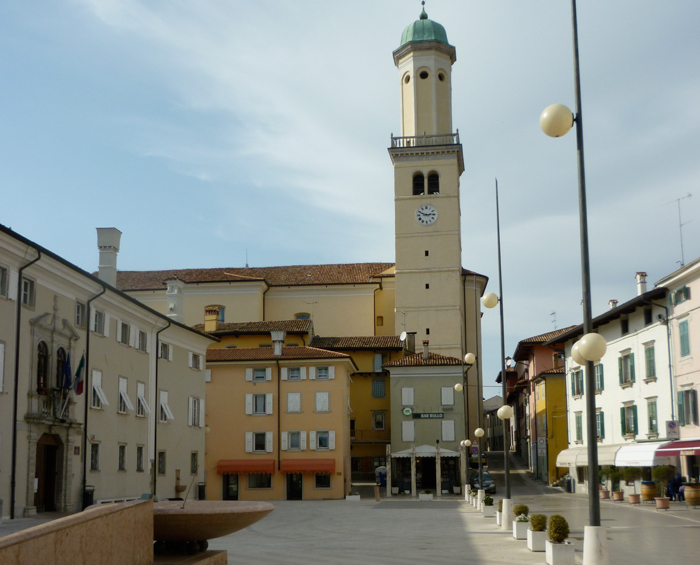 Collio lies in the province of Gorizia, bordering Slovenia and across the Judrio River from Colli Orientali. The two zones are often referred to as Collio Goriziano. The zone itself runs east/west, with the Adriatic to the south and the Giulian Alps to the north. This region has only been part of Italy since WWI, and the majority of the original wine zone lies across the border in Slovenia, producing wines under the "Brda" designation, which is hill, or Collio in Slovene. The largest towns in the zone are Spessa, Capriva, Oslavia, San Floriano and Cormons, he last the home of the wine consortium and one of Italy's greatest wine towns. The white varietals cultivated here include native grapes such as Tocai Friuliano (now know as Friuliano, as the EU has restricted any wine but the Hungarian Tokai from using that name), Malvasia Istriana, Ribolla Gialla as well as Pinot Bianco, Pinot Grigio and Sauvignon Blanc.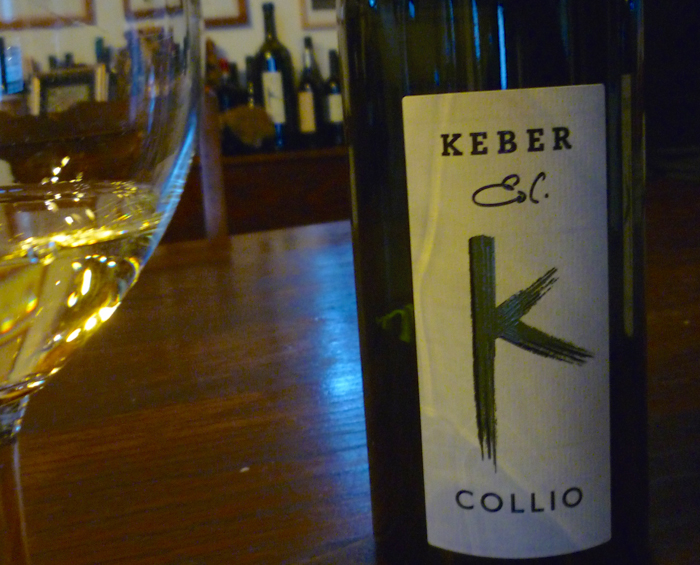 The most famous white wine produced here is the Vino della Pace - Wine of Peace. A vineyard in Cormons was set aside, and planted with grape varietals from across the world; 540 in all. Each year a wine is made from these grapes, famous artists are commissioned to design the labels, and bottles sent to leaders across the globe to promote world peace.

An episode of phylloxera in the 19th century destroyed vast amounts of vineyards across Europe. Replanting followed, only to see the vineyards devastated again during the first and second world wars. When recovering from the multiple setbacks, Friuli was one of the first regions in Italy to experiment with international varietals, becoming the first region in Italy to produce Merlot, and following shortly thereafter with Cabernet Franc, Cabernet Sauvignon, Pinot Blanc, Pinot Gris, Chardonnay, Pinot Noir, Sauvignon Blanc and Traminer.

Today, regulations guide the production of the following wines with this DOC region. All names following the region name, either "Colli" or "Colli Goriziano":

Bianco, Chardonnay, Malvasia (Istriana), Muller Thurgau, Picolit, Pinot Bianco, Pinot Grigio, Ribolla or Ribolla Gialla, Riesling (Renano), Riesling Italico, Sauvignon, Friulano, Traminer aromatico, Rosso, Cabernet, Cabernet Franc, Cabernet Sauvignon, Merlot, Pinot Nero

Those wines listed above which bear the name of the varietal must use 100% of the named grape. The Cabernet is a blend of Cabernet Franc and Cabernet Sauvignon. The Bianco and Rosso wines are blends. A few notes on some of these wines:

Chardonnay: Chardonnay wines in Italy are typically vinified in steel, and maybe aged briefly in wood, but will not usually have the long contact with oak that you will see in a California chardonnay. When it is aged in oak, it is often blended with other wines aged in steel to provide more of a balance. In my mind, this makes a superior product, crisp, clean, and much more suited to pairing with foods. It makes a great match with risottos or white meats.

Malvasia Istriana: There are many different Malvasia grapes, both white and red. The one cultivated in Friuli is a white. A rustic, native wine grown here since  the 1300s, when it arrived in Istria from Greece, it is experiencing a resurgence in popularity. It pairs well with seafoods.

Ribolla Gialla: This grape, believed to have originated in Rosazzo in the Colli Orientali di Friuli, is a wonderful white that is almost unknown outside of Colli, COF and Isonzo wine zones. Prior to WWII, the name Ribolla was also used to refer to a white wine blend, but modern terminology now reserves the use of the varietal names for wines that consist of only a single variety of grape. It is lively and flavorful, and pairs well with many dishes, from seafoods to fruit.

Tocai Fruilano: Tocai Friulano is the pride and joy of this winemaking region. These grapes have been cultivated here for centuries. What it is, and what it is not, is a matter of debate. Often referred to (or some say confused with) Sauvignon Vert, it is believed to have originated in the Veneto, between Pordonone and Treviso, and then spread east and west to Friuli and Lombardy. It also traveled to Gradisca, Slovinia (or originated there, some believe). By all accounts, its presence has long been ingrained in the local economy.

So Friulians were not particularly happy when the EU dictated that the only wine that could use the Tocai name was the Hungarian dessert wine, Tokay. At the time, there was also a Tokai wine in France, a Pinot Gris. After much debate, a new name was decided upon - Fruilano - and after 2006 winemakers in the region were no longer allowed to use the Tocai name. However, you will still hear the wine referred to as Tocai throughout the region (and Italy).

Friulano is clean, delicate, with a palate that varies according to the terroir. It appears as both a varietal and in blends. While it pairs with many foods, the traditional accompaniments are the classic foods of the region - prosciutto di San Daniele and frico.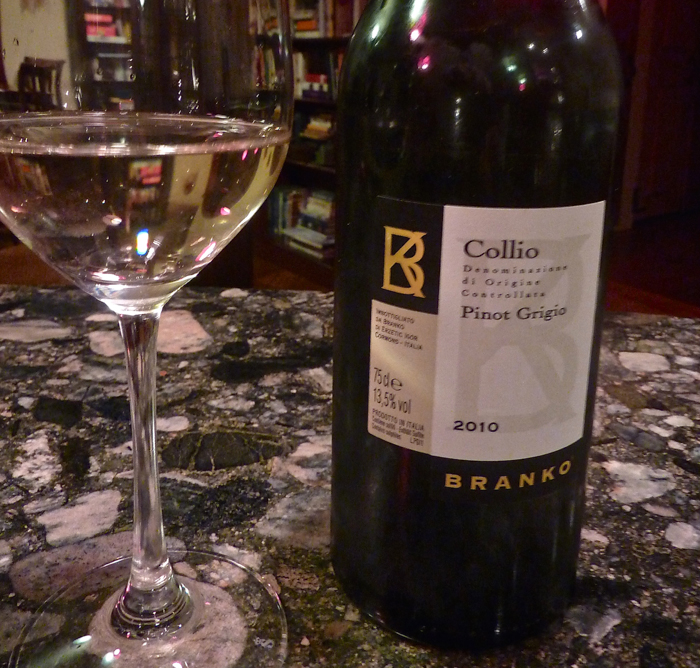 Collio Bianco: A white wine blend that will traditionally contain the native varietals: Friulano, Malvasia Istriana, and Ribolla Gialla. Nowadays, many winemakers are introducing some of the newer varietals such as Sauvignon Blanc, Pinot Bianco, and Pinot Grigio.

Collio Rosso: A red blend, primarily using Cabernet Sauvignon, Cabernet Franc and Merlot. Some blends may introduce some local varietals such as Schioppettino or Refosco. These pair quite well with roasted and grilled meats.

Collio Cabernet: A blend of Cabernet Franc and Cabernet Sauvignon. As you may expect, these are intense and full-bodied, and pair best with red meats and hard cheeses.