Located in the hills right outside of Trento in the Valle d'Adige is a very unique DOC, the TRENTODOC. The signature wine of this DOC are white and rose sparkling wines, produced by the classic Champagne method (Metodo Classico), in which the secondary fermentation occurs in the bottle. Northeastern Italy is home to the well-known sparkling wine Prosecco, these sparklers from TRENTODOC are very different from the proseccos, and are well-worth searching out and taking some time to appreciate their unique position in the wine regions of the area.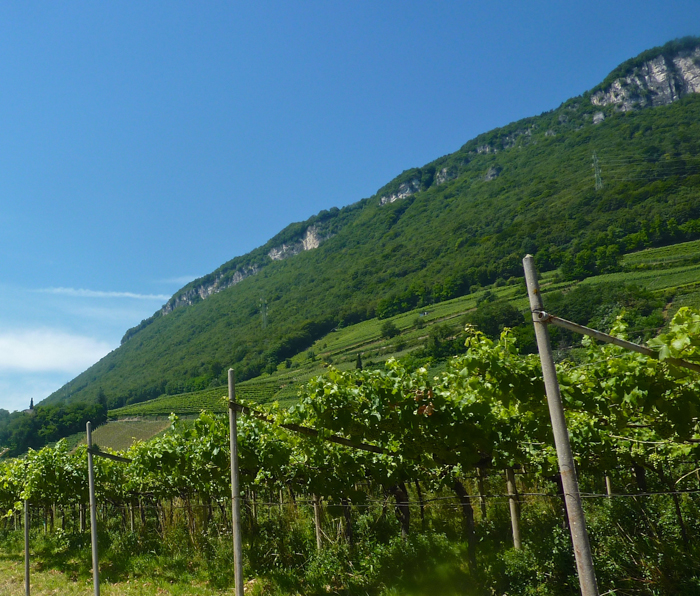 In the early 1900s, a Trentino resident by the name of Giulio Ferrari decided to bring the French champagne making tradition to this area, after spending a few years learning the craft in the Champagne region of France, at Epernay. He felt his homeland was uniquely suited to the cultivation of these grapes, lying at a lower latitude than the Champagne region, but with the terraced vineyards at a higher elevation. So he planted the traditional champagne grapes: Chardonnay, Pinot Noir, Pinot Meunier and Pinot Blanc, and then began production of sparkling wines following the traditional champagne methods, referred to as Metodo Classico in Italian.

Today, the DOC regulations on these cultivation of these grapes are fairly restrictive. The boundaries of the region are strictly set in Trentino, chemicals are practically banned, the yield per hectare strictly controlled, and irrigation is restricted to only in times of emergency. The exact proportions of grapes are not specified, but the varieties are limited to the four just mentioned. The secondary fermentation must occur in the bottle, followed by a long maturation in which the wine experiences prolonged contact with the lees (residual yeast). This maturation period is 15 months for non-vintage wines, 24 months for vintage, and 36 for riserva. After maturation, a labor intensive procedure begins in which the bottle is slowly rotated and tipped down over a period of many days to move  the sediment down to the mouth (riddling or remauge), then a small amount of wine in the neck, which contains the lees, is frozen and removed (disgorgement).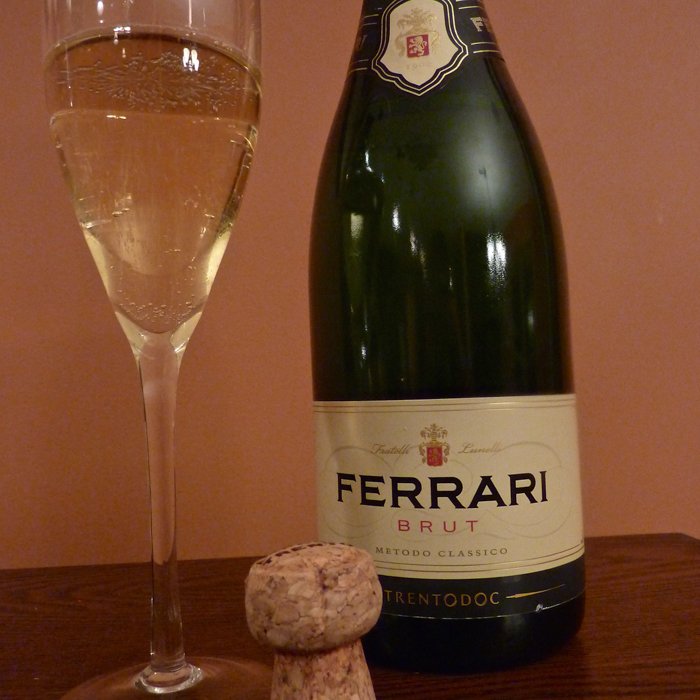 There are currently more than twenty-five vineyards producing Trento DOC, with over 70 labels under production. All producers market their sparkling wines under the TRENTODOC name. Cavit is the largest, and best known cooperative in the province with some 65% of production. Their Pinot Grigio is widely exported but produced under a different DOC designation.

These TRENTODOC sparkling wines are available in two styles: Bianco (Millesimato and Riserva) and Rosé. They both exhibit persistent and intense perlage, with a dense and creamy foam. These are extremely elegant wines, with a wide range of aromas from fruity to yeasty, reflecting the aging on the lees. They pair well with a variety of dishes from seafood to white meats to pasta. The traditional pairing is with grainy, mature cheeses and antipasti. The rose matches well with seafood soups, fish, and roast poultry.