Located on the slopes just north of Bolzano, at the intersection of the Adige and Isarco Rivers, is the Alto Adige Santa Maddalena DOC wine zone, known also as the Sudtirol St. Magdalener in this region of dual identities.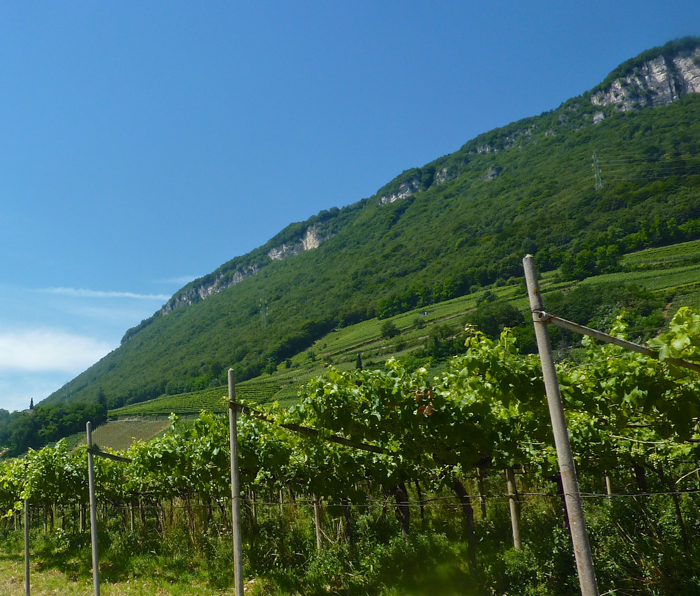 This wine zone is produces red wine from the native Schiava grapes, also known as Vernatsch. These wines are blends, containing up to 15% of other varieties of grapes, most commonly Lagrein, another native varietal, as well as Pinot Noir. Typically, these wines include at least 5% Lagrein. I enjoy this blend, a combination of two varietals that made my list of the Top 10 Undiscovered Wines of Northeastern Italy.
Grapes have been cultivated in the hills surrounding Bolzano for more than 2000 years. These hills provide considerable temperature differences between the warm sunny days and cool nights. These temperature variations produce grapes with the optimum balance of acidity, sugar, and extracts. As far back as the Middle Ages, wines from this region were highly prized, known then as "Bozenäre" and "Poezner". At that time, the wineries here were owned by Southern German nobility or monasteries.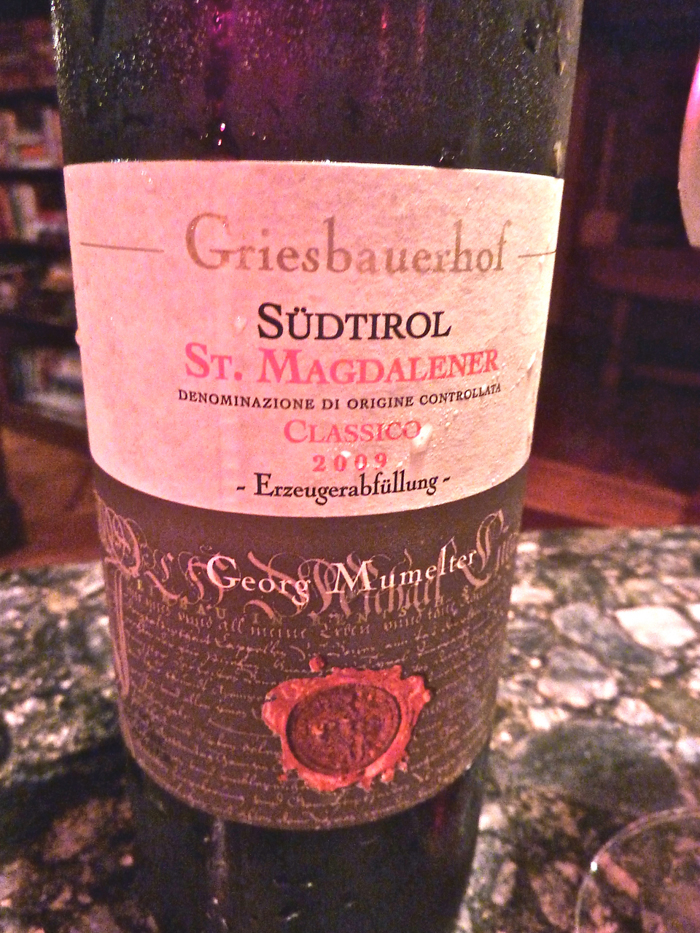 As with all vineyards in this region, production suffered a significant hit during both World Wars, and the transition from Austria to Italy. But the producers here persevered, their sales gradually increasing, and in 1971 the region was designated an official DOC zone. Today, a consortium consisting of the producers in this region work together to continually promote and protect the quality of this genuine terroir wine. Their efforts are beginning to bear fruit, as now two producers of Santa Maddalena have recently been awarded the prestigious Three Glasses award from Gambero Rosso, the 2009 Santa Maddalena from Pfannenstielhof and the Santa Maddalena Antheos 2011 from Christian Plattner of the Ansitz Waldgries.
 
Santa Maddalena wines are typically ruby red in color, becoming brick red with age. They exhibit a floral, fruity nose with cherry and currents. Hints of violet and almond appear with aging. A crisp, juicy, round, medium-body wine that is balanced and layered, with a persistent finish. It is quite versatile, pairing well with a variety of snacks and appetizers, including the local cured meats and cheeses. as well as meats, game, rabbit, venison and lamb.