The Valdadige DOC covers a wide area, from Bolzano in Alto Adige through Trentino, down along the river Adige toward Verona. The Valdadige is a valley, characterized by rocky terrain and steep hills, which have been shaped by the glaciers and the river Adige. The zone covers the mountain slopes and plains along the river Adige in South Tyrol, down south through Trentino, along the sides of Monte Baldo and Lessina to Sant'Ambrogio di Valpolicella in the Veneto region. Due to the cooler climate, dry white wines predominate.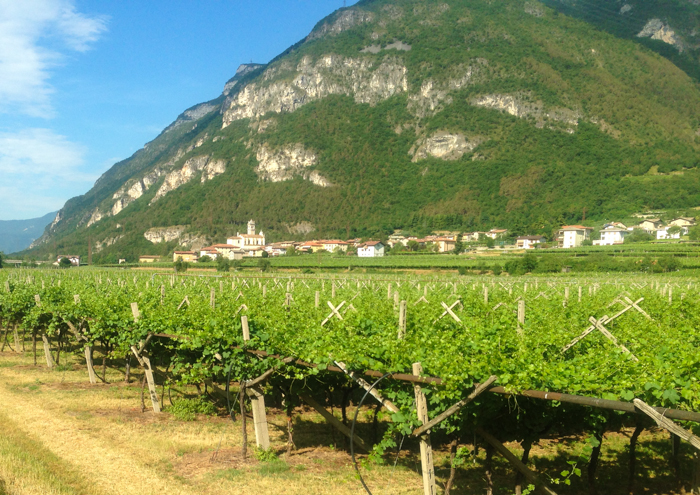 Since Roman times, the Adige Valley was a important communication and trade route between Italy and northern Europe. Two roads were built on either side of the river: the Via Claudia Valley, from Ostiglia, and the Via Claudia Augusta Altinate, from Altino, near Padua. In the Middle Ages, monasteries and lordships marked the territory with castles and convents, which made this area rich in crops, including excellent vineyards. This valley was the site of many important battles, including the Battle of Rivoli where Napolean defeated the Austrians in 1797. As recently as 1918, this area was part of the Austrian-Hungarian empire. Today, the small Terre dei Forti DOC (Land of Forts) sub-zone is named after the eight forts erected by the Italians and Austrians in this the area to defend this much contested area.

A wine-growing area throughout it's history, this region earned its DOC status in 1975. Often also referred to by its German name "Etschtaler", the region produces a wide range of red, rosé and white wines. The varietal wine types of Valdadige must contain at least 85% of each variety, the rest can be approved varieties of the same color. These include Cabernet Franc, Cabernet Sauvignon, Chardonnay, Pinot Grigio, Sauvignon and Schiava (in Amabile). The Bianco (in Secco and Amabile) is in any blend of Trebbiano Toscano, Nosiola, Sauvignon and Garganega (at least 20% of a species, together up to 100%), blended with Pinot Bianco, Pinot Grigio, Riesling Italico, Chardonnay and Müller-Thurgau. Rosso and Rosato (in Secco and Amabile, Rosso as Superiore) is any mixture of Merlot, Pinot Noir, Lagrein, Teroldego, Cabernet Franc, Cabernet Sauvignon and Schiava.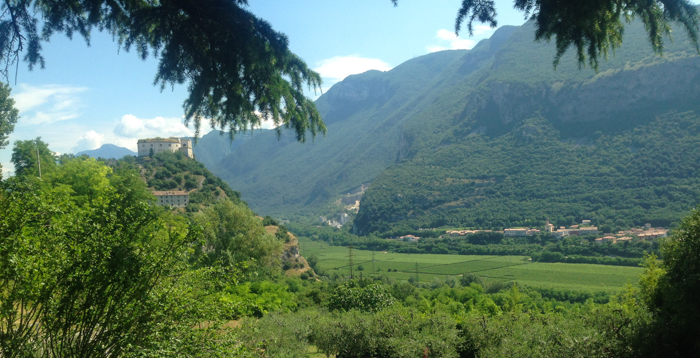 In the communities of Brentino and Rivoli Veronese, and Dolcè in the province of Verona (Veneto), and Avio in the province of Trento (Trento), the Terre dei Forti wines are produced. It is available in the variants Cabernet Franc, Cabernet Sauvignon, and a very interesting local varietal, known as Enantio. Reference to this grape variety dates back to the Roman historian Plinius in the 1st century a.c. Enantio is characterized by an extremely intense ruby red color with strong notes of ripe fruit. It is also known as Lambrusco a foglia frastagliata, although it is not related to the Lambrusco varietal from Emilia Romagna. It is traditionally matched with red meat or game and aged cheeses such as the local Monte Veronese.