Located in the rolling volcanic hills just south of Vicenza, the Colli Berici DOC has been in the business of producing wines for thousands of years, but remains unfamiliar to many outside of the Veneto region. Traces of grape cultivation found in the area date back to over 3000 years BC. The volcanic minerals found in the soil here, in combination with its mild climate continue provide an idea environment for vineyards. Today, there are about 3000 hectares under cultivation, supporting a total of nine DOC wines, six whites and three reds.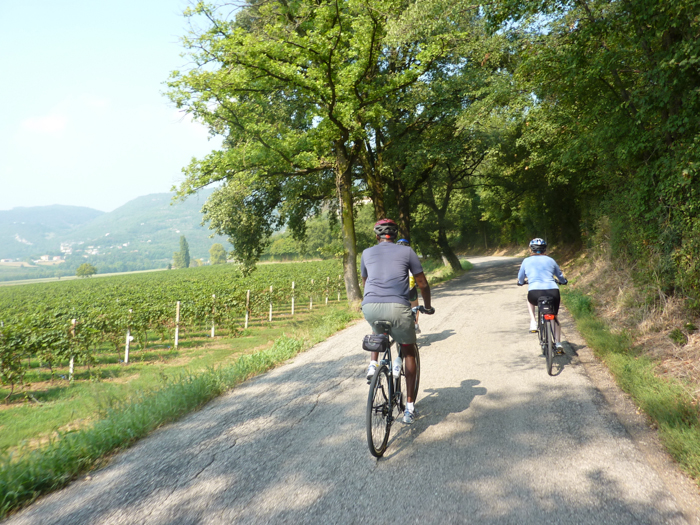 Whites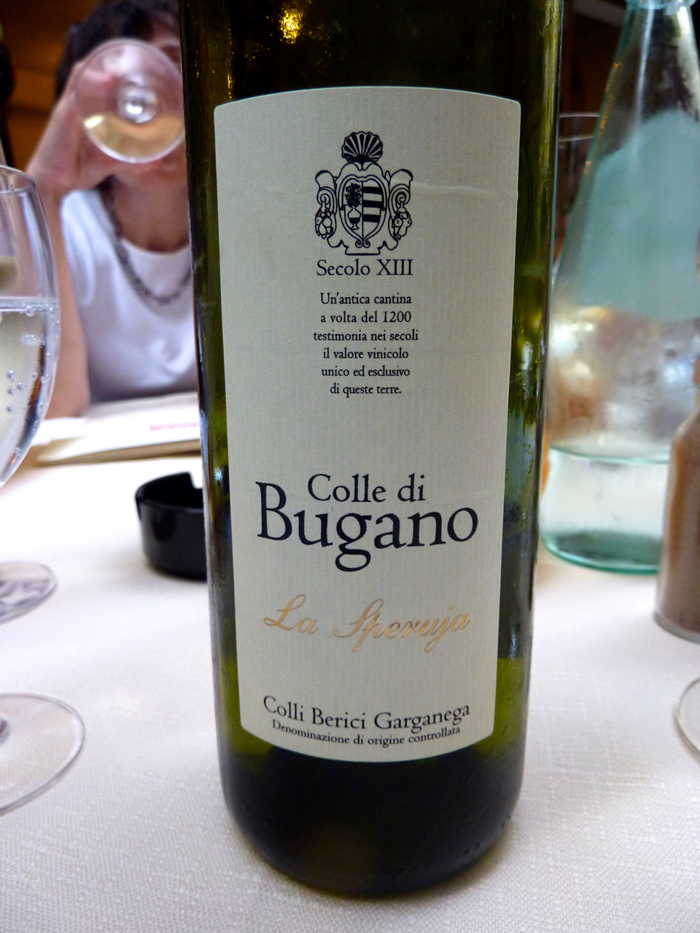 Chardonnay DOC: This internationally popular varietal has been cultivated quite successfully here in these volcanic hills. It is typically straw-yellow in color, with a delicate bouquet, and a dry, harmonious, fruity taste. It is typically aged in stainless steel, and can be used pure, or mixed with a slight quantity of Pinot Bianco. It pairs well with fish and rice dishes.

Garganega DOC: This varietal is an indigenous grape that is grown from the Verona Hills to the Berici Hills, and is the grape used in the well-known Soave wine. It also exhibits a straw-yellow color, with a dry, slightly acidic taste. Again, it pairs well with fish, as well as pasta and rice dishes with more robust sauces, and especially with the local baccala vicentina.

Pinot Bianco DOC: The DOC wines from this varietal are produced either from 100% Pinot Bianco grapes, or can include a small quantity of Pinot Grigio. This wine has a lighter straw-yellow color, and a delicate flower and fruit bouquet. It is best served cold, and pairs well with shellfish.

Sauvignon DOC: Another internationally popular variety that has been successfully cultivated here in the volcanic soil of the Berici Hills. Straw yellow in color, with a slightly vegetal aroma, and a dry, full-bodied taste. Pairs well with first courses and fish.

Spumante DOC: A sparkling white wine, and the newest DOC wine in the Berici Hills. It contains at least 50% garganego grapes, with Pinot Grigio, Pinot Bianco and Chardonnay used as blending grapes. It has fine and lingering bubbles, with a fresh dry taste.

Tocai Italico or Tai Bianco DOC: Produced using the indigenous grape of the same name, with occasionally a little garganaga blended in, this white wine is again straw yellow in color, with a harmonious, dry, and tangy flavor. It is wonderful as an aperitif, or paired with first course dishes.

Reds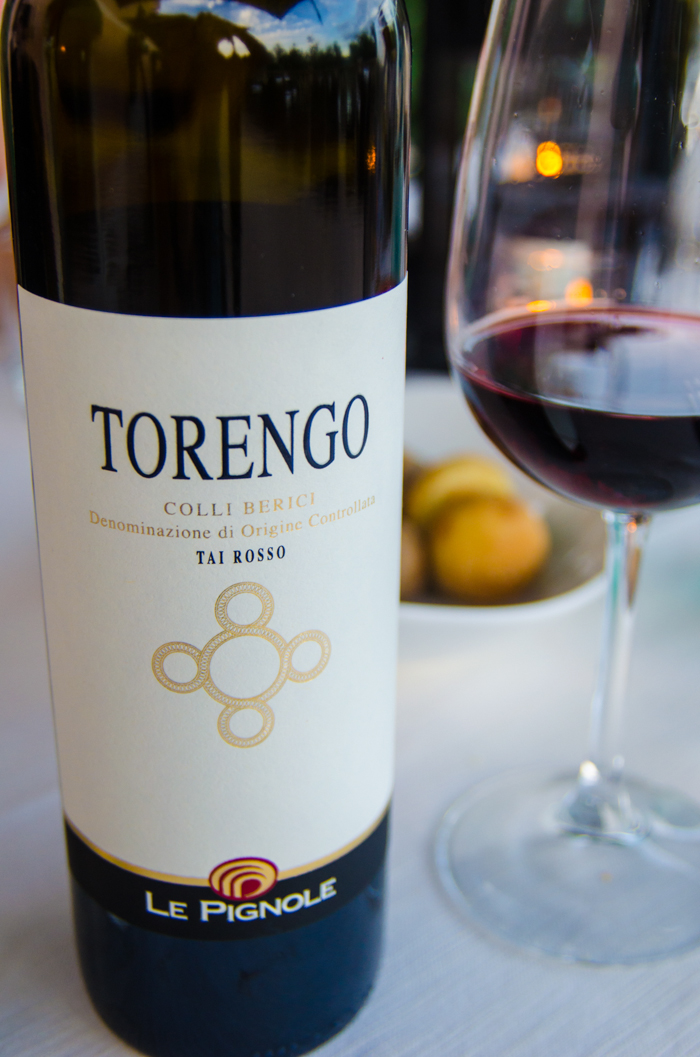 Cabernet DOC: The bordeaux grapes have been quite successful since being introduced to the Berici Hills. The Cabernet Colli Berici DOC uses Cabernet Sauvignon and/or Cabernet Franc grapes. A Cabernet DOC qualifies for the "Reserve" label if it has undergone three or more years of aging, six months of which must be in wooden casks. These wines are deep ruby red, tending toward orange as they age. They are dry, full-bodied, and robust with strong tannins. The pair well with roasted red meat dishes, as well as strong cheeses.

Merlot DOC: Another bordeaux grape makes a strong appearance in this area, producing a slightly less intense red wine. Ruby red, with a velvety, full-bodied, harmonious flavor that pairs well with robust pastas with meat sauce.

Tai Rosso or Barbarano DOC: A DOC produced from the indigenous Tocal Rosso grape, a close relation to the Sardinian cannonau or French grenache varietal. Before 2007, the name was Tocai Rosso, but has been changed to avoid confusion with the Hungarian varietal of the same name. It is produced around Barbarano Vicentino and the surrounding towns, and so is sometimes named after the town itself. It is clear and brilliant, with a bright red color, and a balanced, harmonious taste with a hint of cherries. It pairs well with pasta and rice dishes, braised white meats and grilled meats.