The Lugana DOC is located at the southern end of Lago di Garda, from Desenzano, across Sirmione, up to Peschiera and Possolengo and Lonato in the province of Verona. Shared with Lombardia, it is one of the smallest Veneto DOC zones, with just under 1,000 hectares of vineyards. Due to its lakeside location, it has a very fortunate combination of climate, grape varieties and soils, and produces some excellent wines. A few bottles of red are produced here, but the emphasis is on Lugana whites. These whites have a noticeable acidity and peak after a few years of aging.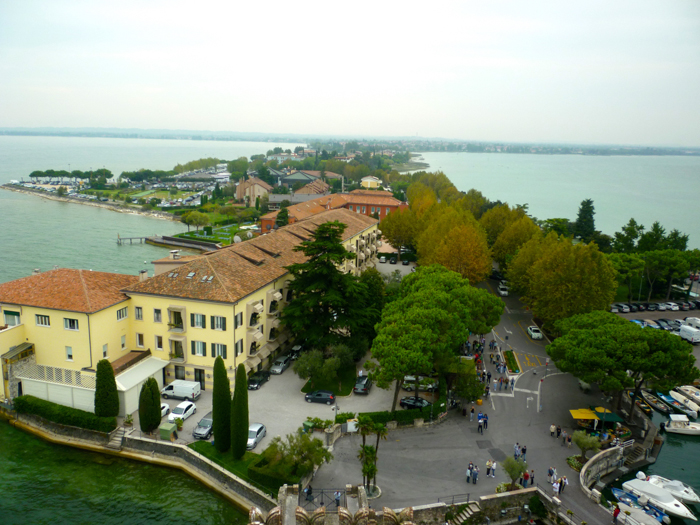 This area has been populated since the ancient Romans, due to the plentiful natural resources here - the lake teaming with fish, and the ease with which grapes could be cultivated in the surrounding countryside. Originally called "Lucanus" by the Romans, because of the large number of lake inlets, the Ostrogothic and Longobard rulers praised the wines of this region, called Lugana. It was a favorite of King Theodatus, who referred to it as a 'royal wine', and made regular appearances at the Scaligeri Court.

The terrain of this region is glacial in nature. The soil consists of layers of separate sediments, several clusters of thin, calcareous clay layers with a first layer that is red clay.
In 1967, Lugana became one of the very first DOC wines. These wines are made from the Trebbiano di Lugana grape, known locally as Turbiana. Many experts have claimed that it is somehow related to Verdicchio, but it is actually completely different. Research has also discovered that it is not related to the Trebbiano grape either. The vine is not particularly vigorous. Three styles of Lugana wines were defined in the official DOC regulations: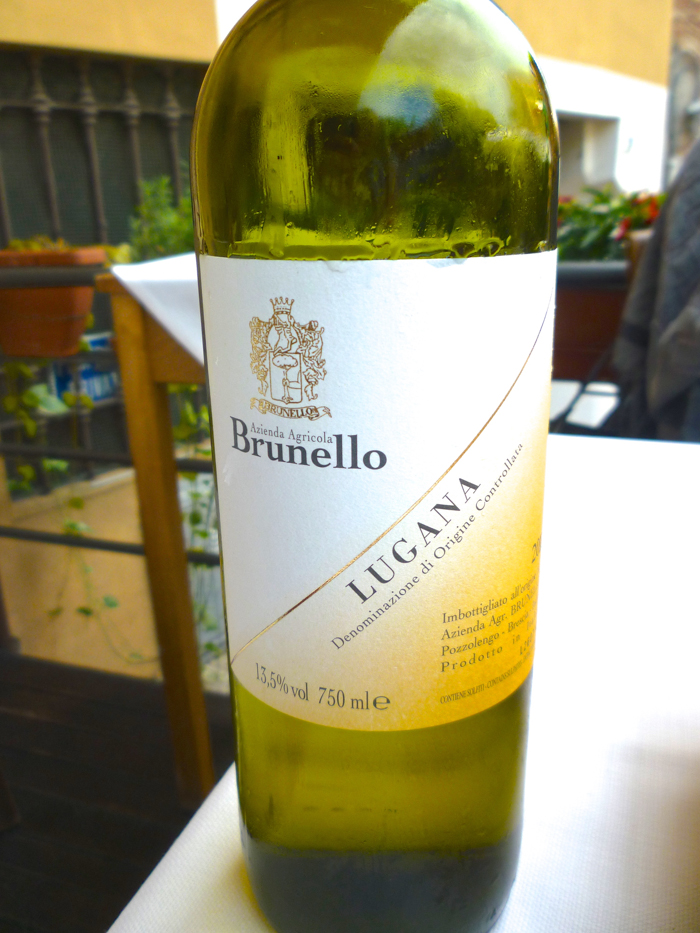 Lugana DOC: A Lugana DOC wine must consist of at least 90% Trebbiano di Lugana grapes, and must not include any aromatic grape varieties. It typically takes on a bright straw yellow to greenish hue, turning more golden with aging. The bouquet is usually quite pronounced, with a dry and lively taste.

Lugana Superiore: A Lugana Superiore wine has been aged for at least 1 year. It will have a more intense structure, with a tasty and long-lived palate, and will age  well for several years.

Lugana Spumante: Lugana Spumante DOC wines are made from the Lugana grape. The Charmat-Martinotti process is used to produce the 'spumante'; the same process used for prosecco, in which the secondary fermentation occurs on large pressurized stainless steel tanks. The abundance of salty acidic substances found in these grapes enhances this process, resulting in a lively and substantial 'perlage'. These are somewhat yeasty, with some undertones of brewing, dry and full-bodied.