The Soave DOC zone is located in the hills surrounding the town of Soave, a beautiful walled town well worth a visit. The vineyards lie in the Tramigna, Mezzane, Illasi and Alpone valleys. The grape variety featured in this DOC is the white Garganega grape, which is used either alone, or can be blended with up to 30% Pinot Bianco, Chardonnay, or the traditional indigenous blending grape, Trebbiano di Soave.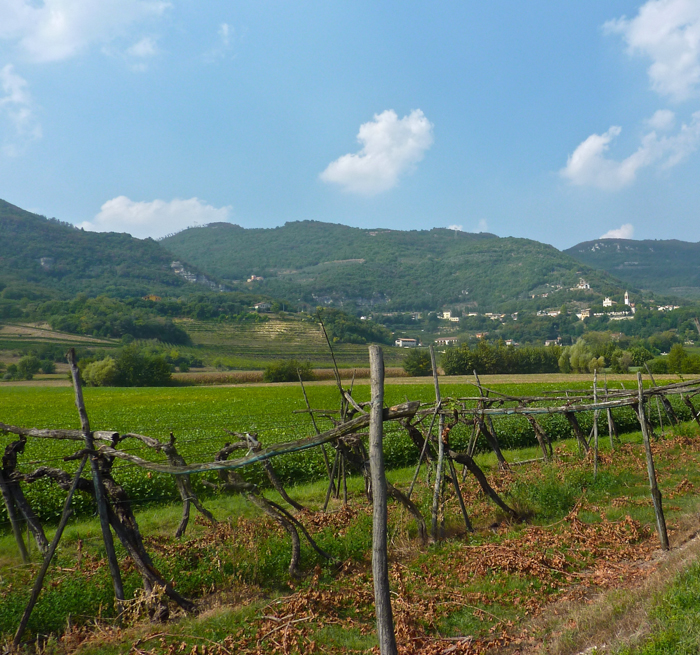 Soave wines pale yellow in color, with an intense and delicate nose. They are dry, with a medium body and a balanced, even slightly bitter palate.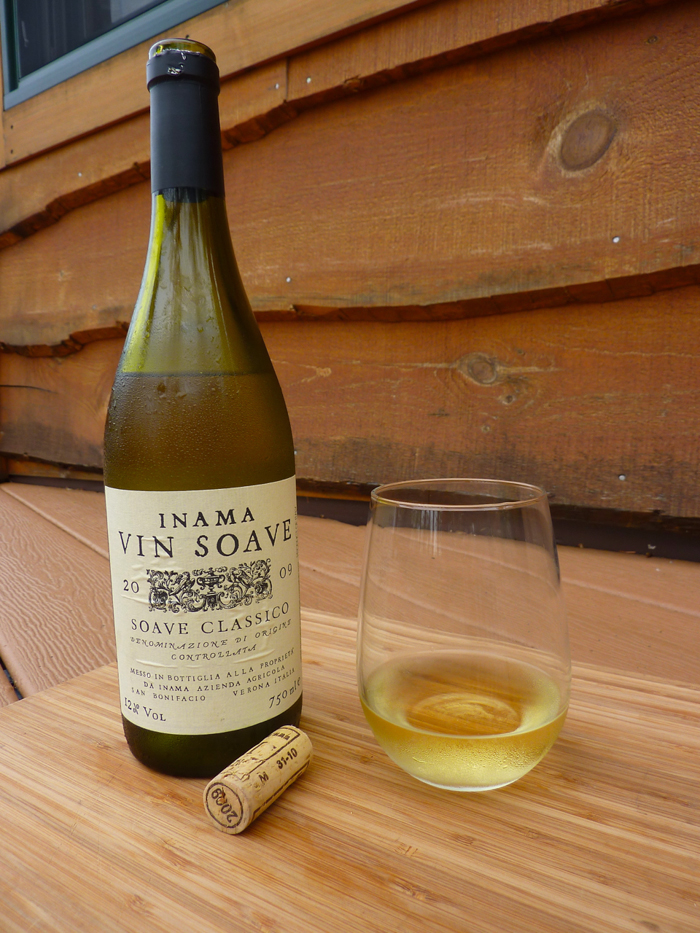 Soave DOC: Best consumed young, within a year or two after the bottling. It is usually aged in stainless steel tanks. This wine may be released from December 1 following the vintage. It pairs well with pasta primi and best with fish.

Soave Classico DOC: The classico designation indicates wines produced from vineyards that are located in the original and oldest portion of the Soave zone, signifying higher quality wines. The Soave classico zone includes the municipalities of Soave and Monteforte d'Alpone. These wines can be released beginning the first of February after the vintage.

Soave Superiore DOCG: A holder of the prestigious DOCG denomination, awarded in 2002, the Superiore wines are aged longer, ready for sale in January of the year following the year of production, over a year after the Soave DOC wines can be released. These wines must have an alcohol content of not less than 11.5% at the time of sale.

Recioto di Soave DOCG: The first white wine in the Veneto region to achieve this status, this is sweet wine, produced from dried Garganega grapes. There are regulations controlling which vineyards within the Soave zone can produce this sweet wine, as well as new regulations for planting - new vineyards must use the espalier system to train the grapes. The Recioto wines can only be released for sale after September 1 of the year following the harves, and only after having been aged in the bottle for at least 3 months. Wines labeled Riserva have been aged a minimum of 2 years.  The Recioto wines pair well with desserts.

Soave and Recioto di Soave Spumante: Sparkling versions of the Soave and Recioto di Soave wines. The Soave Spumante is balanced, slightly bitter and is wonderful as an aperitif. The Recioto Spumante is sweet, velvety, and full-bodied, and pairs well with sweet desserts.