Located in the eastern portion of the Veneto, the Lison Pramaggiore DOC actually spans three regions, the Veneto regions of Venezia and Trevisio, as well as the Pordonone region of Friuli-Venezia Giulia. The southern end of this zone is the shores of the Adriatic, and it extends up into Friuli-Venezia Giulia between the Tagliamento and Livenza Rivers. The zone includes the plains of the Piave River as well. Located along these multiple waterways that through the centuries provided transport between these fertile regions and the city of Venice, wine production has a long history here. The alluvial plains along these rivers produced the calcareous clay soil that give these wines their distinctive nature.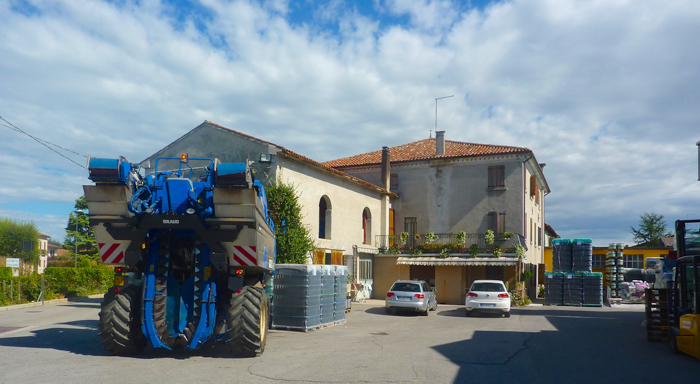 The original Lison and Pramaggiore DOCs were established in 1974, and produced the Tocai di Lison, Cabernet di Pramaggiore and Merlot di Pramaggiore. In 1986, these zones were united into a single DOC,  the Lison-Pramaggiore, which included the original wines, plus several additions. Today, current DOC regulations require that the varietal wines of this region must contain at least 85% of the stated varietal, with the remainder made up of other allowed varieties of the same color.

Whites:

Riesling Italico: A pleasant, dry white. Pair with fish, appetizers, and soups.

Riesling Renano: Floral and aromatic, with a good balance of sugar and acidity. Pairs well with both fish and pork.

Chardonnay: A dry, soft, crisp wine. Match with appetizers and light fish dishes.

Pinot Grigio: A dry, aromatic, distinctive white. Best with fish, soups and appetizers.

Pinot Blanc: A soft and velvety white. Match with appetizers and light fish dishes.

Sauvignon Blanc: A dry, velvety, distinctive white. Pair with pasta dishes with herbs.

Tocai Italico or Tocai Friulano: Full, round with an almond finish. Known since 2006, Friulano, when the use of Tocai was restricted by the EU. Match with grilled or roasted fish, eggs, appetizers.

Verduzzo: Dry, sometimes soft, fruity, slightly tannic. Goes well with appetizers, cured meats.

Bianco: A blend of 50-70% Tocai Friulano with the remaining made up of the other permitted white varieties.

Reds: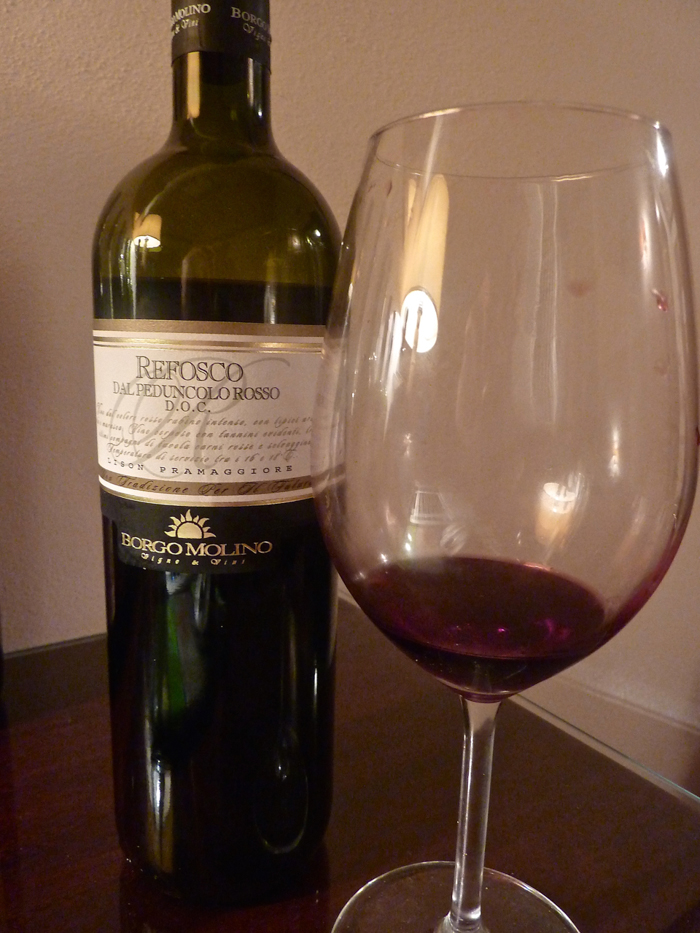 Refosco dal Peduncolo Rosso: Dry, full, slightly bitter. Match with red meat, roasts, and game.

Cabernet Sauvignon: Dry, full, tannic. Match with savory meat dishes and game.

Cabernet Franc: Dry, full, tannic. Match with savory meat dishes and game.
Cabernet: Dry, full, tannic - a blend of Cabernet Sauvignon and Cabernet Franc.

Merlot: Dry, tannic, full-bodied. Match with red meat and strong, aged cheeses.

Malbec: Intense, dark, tannic. Pairs best with red meats and strong aged cheeses.

Rosso: The Rosso is a blend of Merlot (50-70%) and other permitted red varieties (up to 50%). It is also available as a Novello, a new, fresh wine.

Many of these wines are available in sparkling versions, either a fully sparkling spumante or a partially sparkling frizzante. Superiores have undergone a longer period of aging, and have higher alcohol levels. Riservas that have been matured for a specified period, customarily longer than superiores. All of the wines are made at least in a dry, or secco, version some are also available in Amabile (semi-sweet) and Dolce (sweet) versions. There is also a Lison Classico zone, representing a subset of the zone, including the municipalities that made up the original Lison zone -  Portogruaro, Pramaggiore, Annone Veneto, San Stino di Livenza and Cinto Caomaggiore.