The Bardolino DOC is located on the south eastern shores of Lago di Garda in the province of Verona. The hills in this zone were created when the glaciers that formed this alpine region receded, and left behind debris in the form of loose soil and rock. The original Bardolino region, now known today as the classico zone, surrounds the towns of Bardolino, Affi, Cavaion, Costermano, Garda and Lasize. Today, about 45% of the total production of Bardolino comes from the classico zone. To the south of the classico zone lie the newer vineyards in the region in flatter, fertile plains. The climate here features mild winters and temperate summers, producing the characteristic flavors of the Bardolino wines.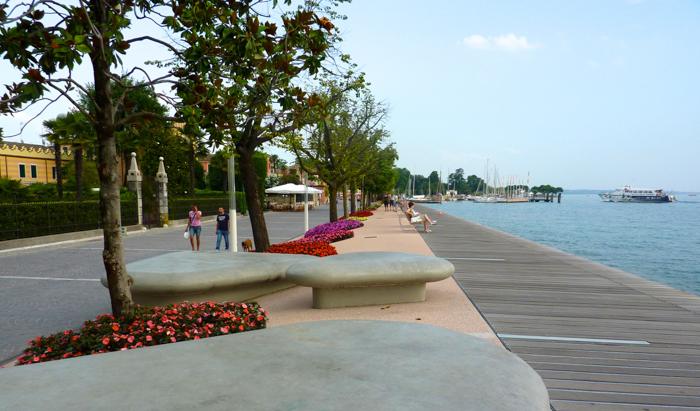 Bardolino officially received DOC recognition in 1968. The three main grapes used to produce Bardolino wines are Corvina, Rondinella, Molinara and Negrara. If this combination of varietals seem familiar, they are the same three used in the production of Valpolicella, a neighboring DOC. However, the two wines are very different in nature; Bardolino is lighter, and usually contains less Corvina and more Rondinella, a more neutral varietal. Up to 15% of a Bardolino can include the additional varietals of Rossignola, Barbera, Sangiovese and/or Garganega.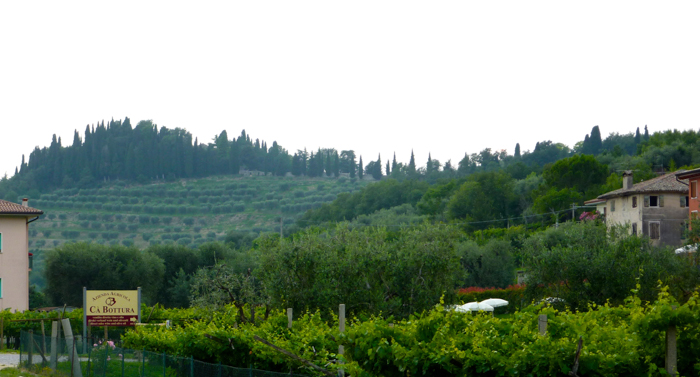 Bardolino: A blend of Corvina (35-65%), Rondinella (10-40%), Molinara (10-20%), and Negrara (up to 10%). Can also include up to 15% of Rossignola, Barbera, Sangiovese and/or Gaganega. Light ruby red, cherry, with a delicate fragrance. Pair with white meat.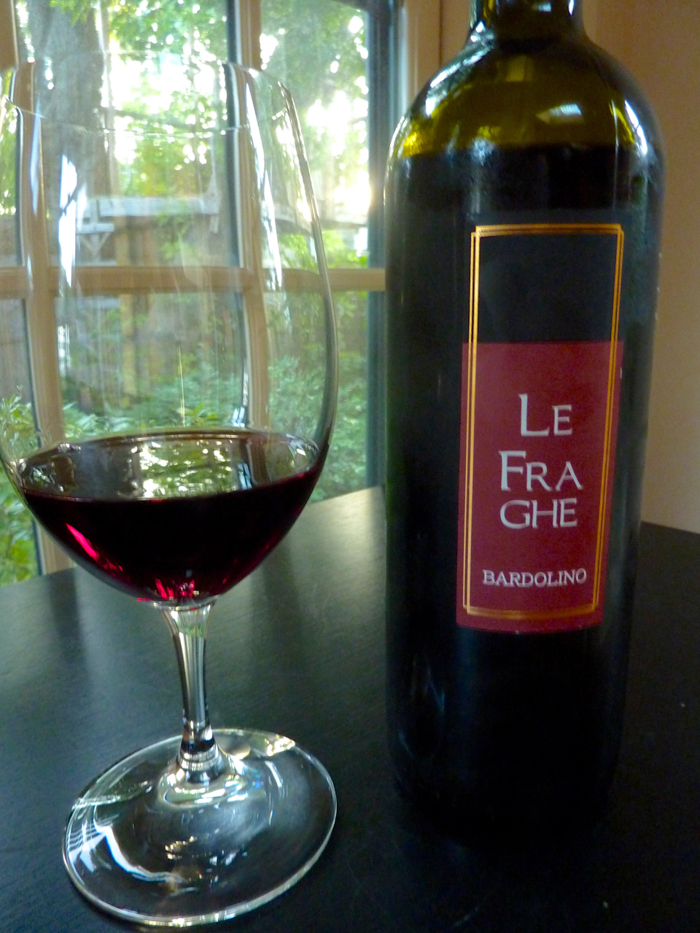 Bardolino Classico: Grapes used to produce the Classico wines must be cultivated in the classico subregion of this zone; this is the original zone, and is located more in the hills, providing better sun exposure and, in theory, better quality wines. Dry, fruity and slightly bitter. Pair with white meat and lighter game.

Bardolino Superiore and Bardolino Classico Superiore DOCG: These  were given the higher DOCG classification in 2001. To qualify for the Superiore designation, these wines must be at least 1% higher in alcohol content than the DOC wines, and must be aged at least 1 year before release. Best with red meats, roasted white meats and light game.

Bardolino Novello: A new wine similar in style to the French Beaujolais nouveau. It must be bottled before December 31 of the year the grapes were harvested. Soft, fresh and fruity. Considered one of the best Novello wines of Italy. A good match with risottos and white meats, this wine should be drunk when young.

Bardolino Chiaretto: A rose wine, produced by letting fermentation occurs on the skins of the red grapes for a few days, to provide a light red color and flavor. Best with fish, antipasti and cheese

Bardolino Chiaretto Classico and Superiore: Classico and Superiore versions of the rose Chiaretto wines.

Chiaretto Spumante: A sparkling version of the rose Chiaretto. Best as an aperitif, with antipasti and fish.