We've had the pleasure of visiting the Coffele winery, located in historic Soave itself, on our bike tours in Italy. Started in 1971 by Giuseppe Coffele and his wife Giovanna Visco, they built this winery with the vineyards that had been cultivated by the Visco family since the mid-nineteenth century. Now, both of their children, Alberto and Chiara, assist in running the business as well.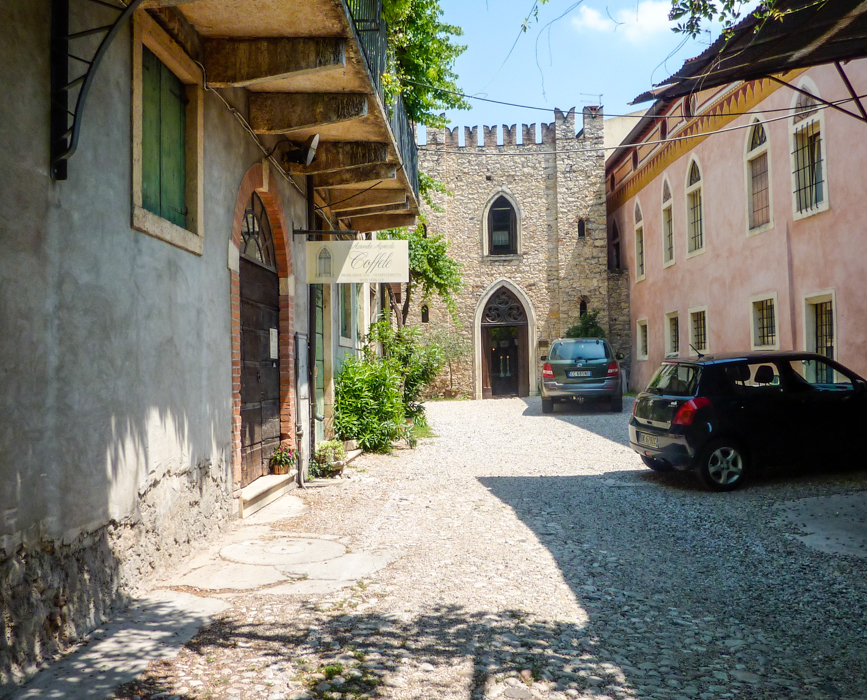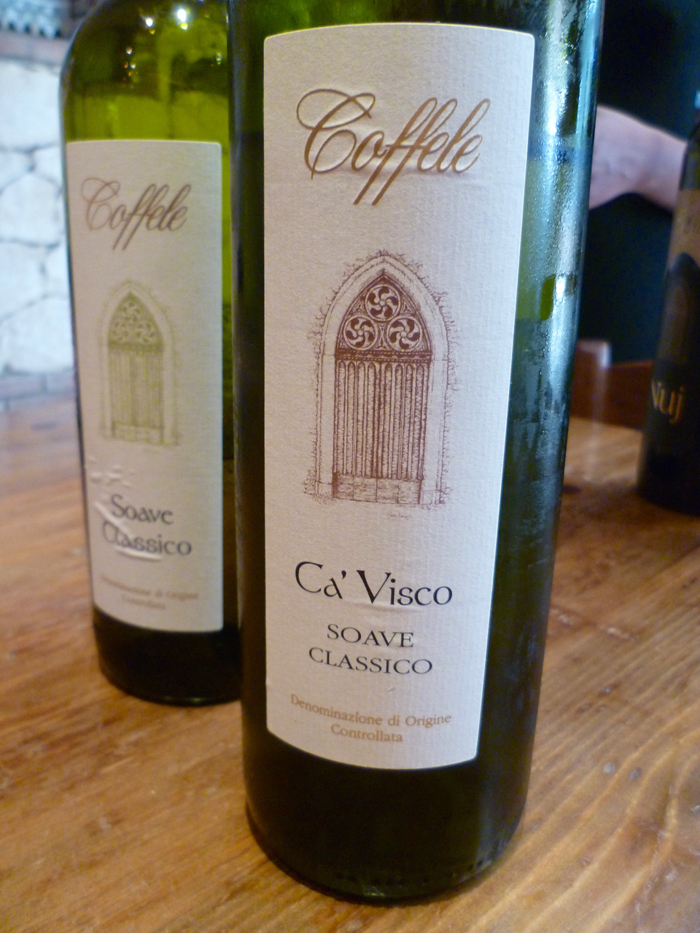 The winery is located in a 16th century residence in Soave, a beautiful facility with a nice tasting room, where you can taste and also purchase Coffele's wines. The family vineyards in Soave are located in Castelcerino, in the hills north of Soave in the traditional Classico region. Today, in this 25 hectare vineyard, they cultivated Garganega and Trebbiano di Soave, as well as Chardonnay, Sauvignon, Merlot and Cabernet Sauvignon. The house here in Castelcerino has been restored, and a large grape-drying room added, used for their award winning Recioto di Soave. Most recently, Coffele has expanded into the Valpolicella DOC with the purchase of a small estate in Campiano, and are now producing a Valpolicella and an Amarone.

Coffele's wines have received world-wide recognition, including Gambero Rosso, Vini d'Italia, and Wine Spectator.

We had the pleasure of enjoying a wine tasting with Alberto on a recent tour. We began with the Soave Classico, 100% Garganega. A crisp, clean wine with a young, fresh floral nose and fruity palate, well-balanced and dry, and will develop more mineral flavors as it ages. Next, their Ca' Visco Soave, which introduces the Trebbiano di Soave grape (25%), to the 75% Garganega. The grapes are fermented separately, then blended when mature, and aged another month in the bottle prior to release. Aromas of citrus fruit and flowers, it tasted of stone fruit and citrus, elegant and nicely balanced. We also sampled their Chardonnay, which was fruity, dry and well-balanced, with only a hint of wood. It is aged in barriques for 6 months, and thankfully isn't overwhelmingly buttery.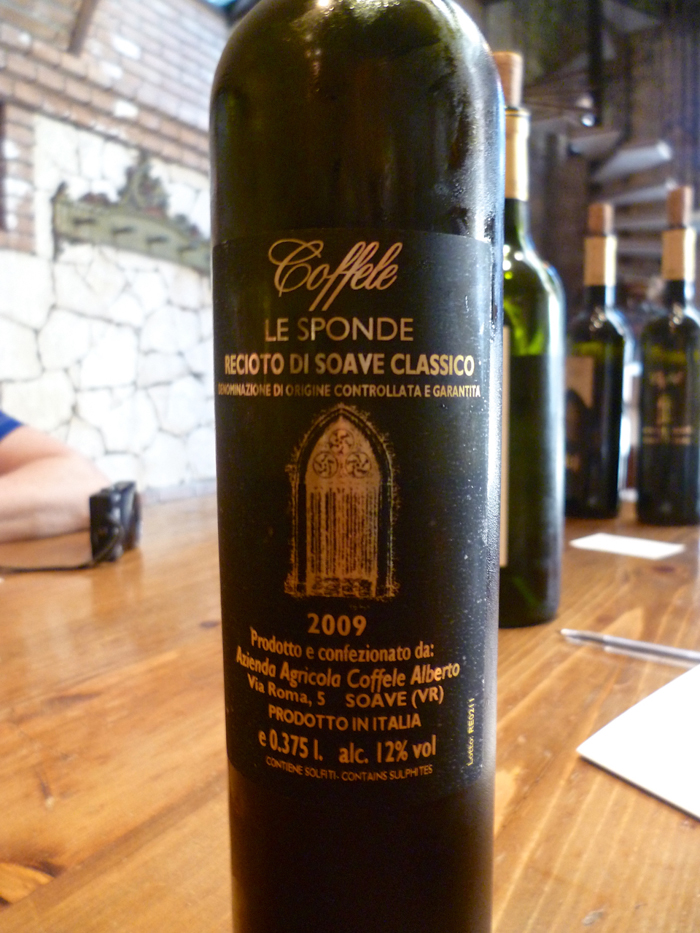 Lastly, we tasted their award-winning Le Sponde Recioto di Soave. Made exclusively from Garganega grapes which are hand harvested and carefully hung to dry in special nets in the drying room, the 'fruttaio'. This drying process, called 'appassimento', gradually shrivels the grapes, concentrating the flavors and sugars. The grapes are checked daily for mold and rot, and dry until late the following March. After pressing, the wine is aged in oak barrels for 10 to 12 months.

The Recioto presents a range of aromas, from caramel and dried fruit to citrus notes. The sweet palate is nicely balanced with crisp acidity.