Based in the town of Ravina, just south of Trento, lies the Ferrari winery. The pioneer of the Trentino sparkling wines, Ferrari was founded in 1902 by Guido Ferrari, a Trento local who learned the craft of champagne production in Germany and in France. Just over 100 years later, the Trento DOC (TRENTODOC) consists of twenty-five vineyards, turning out over 70 labels of sparkling wines made using the Metodo Classico, the traditional method of producing champagne.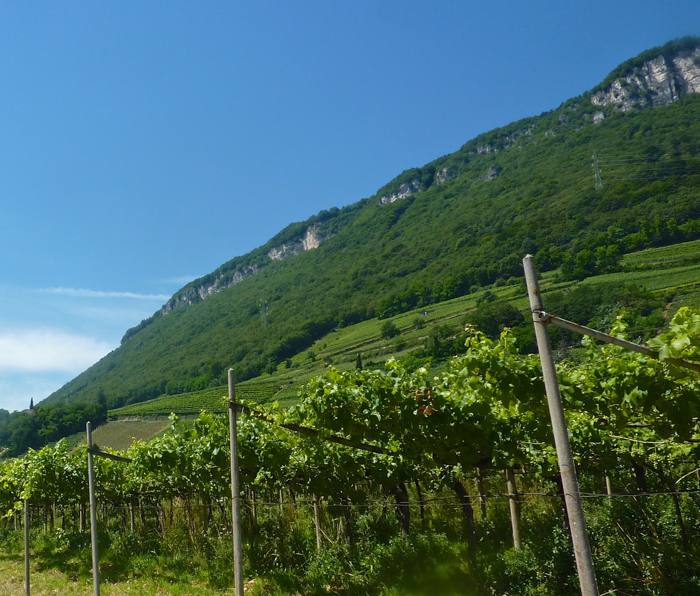 Today, Ferrari produces over 4.5 million bottles a year, placing it in the top ten producers of sparkling wine in the world. In the Metodo Classico process, the secondary fermentation must occur in the bottle. For the TRENTODOC spumantes, this secondary fermentation is followed by a long maturation in which the wine experiences prolonged contact with the lees (residual yeast). This maturation period is 15 months for non-vintage wines, 24 months for vintage, and 36 for riserva. After maturation, a labor intensive procedure begins in which the bottle is slowly rotated and tipped down over a period of many days to move  the sediment down to the mouth (riddling or remauge), then a small amount of wine in the neck, which contains the lees, is frozen and removed (disgorgement).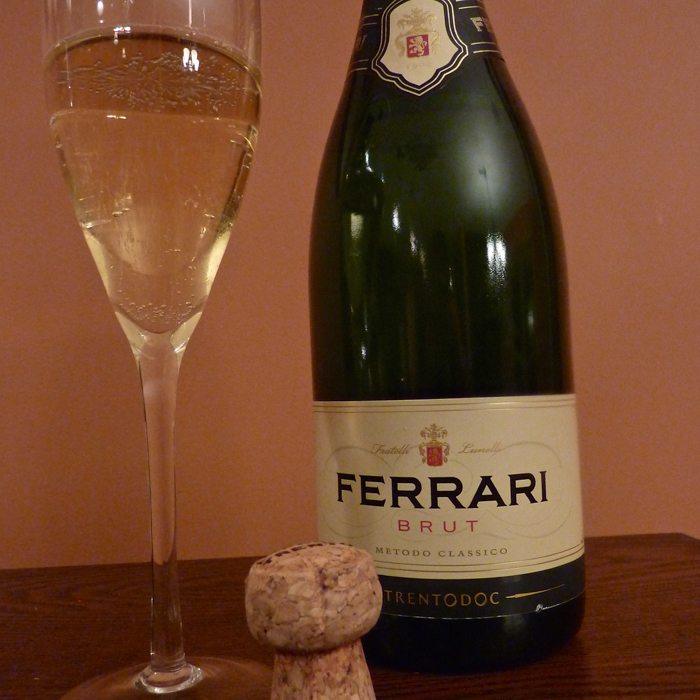 In the Ferrari facility in Ravina there are over 12 million bottles at various stages of production. The labor intensive process of riddling, or remuage, is performed in specially constructed stainless-steel cages.

I tasted the Ferrari Brut recently, a wonderful sparkling wine. Made exclusively from Chardonnay grapes that are grown in vineyards in the Val di Cembra and Valle dei Laghi communes in Trento, all with either south-eastern or south-western exposure. After hand harvesting in September, the grapes are gently pressed and first fermented in tanks. A secondary fermentation occurs in the bottle with selected yeasts. The resulting wine is matured for at least 24 months on the lees.

This wine is straw yellow in color, with persistent and intense bubbles and creamy foam.  It has a refreshing aroma of crisp apples and flowers, with a note of yeast. A well balanced and elegant wine, with a finish of ripe fruit and yeast. It is a beautiful aperitif, and would pair well with seafood.