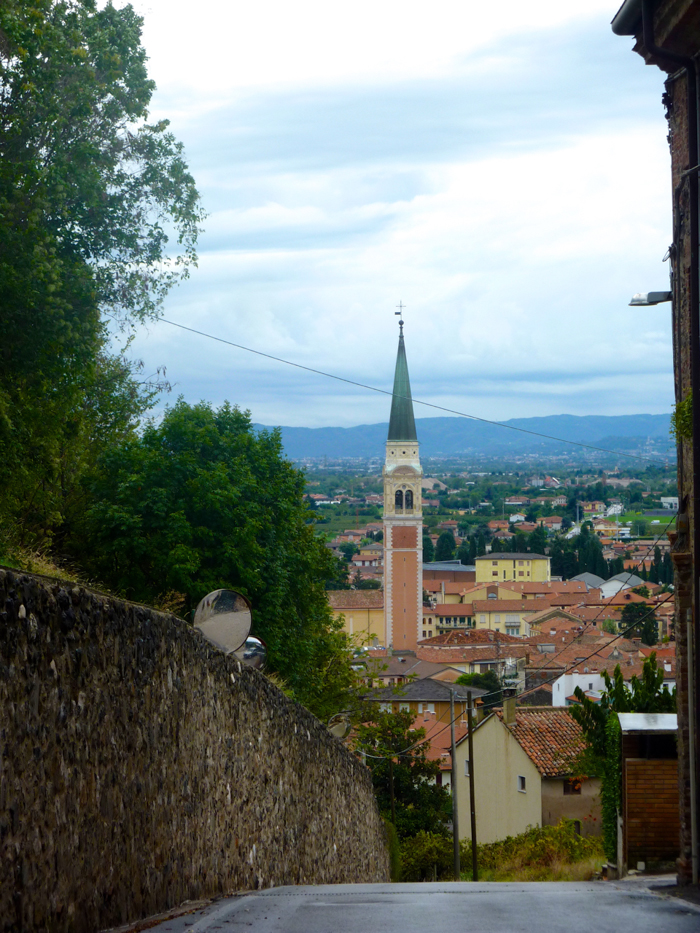 The Maculan family now enjoys a worldwide reputation for producing high quality wines, thanks to a dedication to impeccable production standards and the enthusiasm of Fausto Maculan, who tookover the family business in the 1970s. For three generations the Maculan family has been producing wines in Breganze DOC, set at the foot of the Alps in the Veneto region. The high plains of Asiago provide natural protection and create an extremely mild microclimate that favors the cultivation of vines and olives.

The Maculan estate consists of 15 hectares of vineyards in the commune of Breganze. An additional 24 hectares are leased within the DOC zone of Breganze. Maculan also works with other growers, managing production of up to 50 hectares in the DOC zone of Breganze.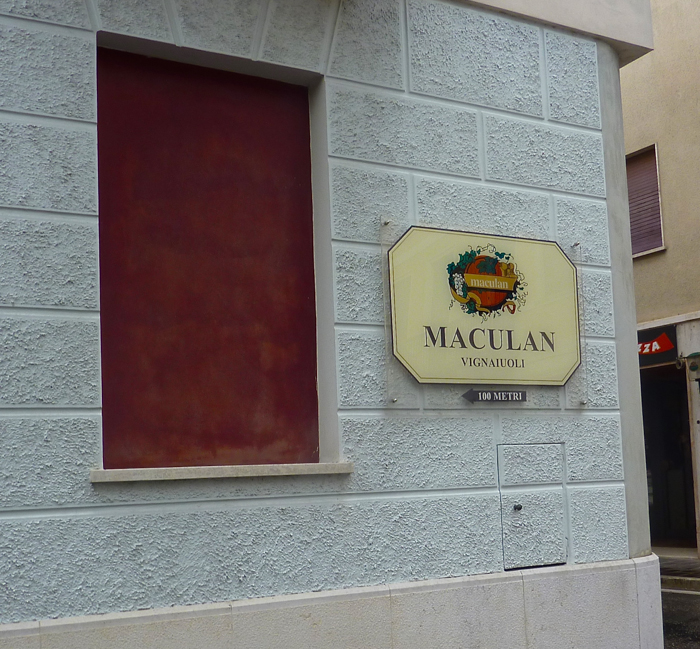 Beginning at the young age of 13, Fausto worked in the winery during school vacations.  At 14, yielding to his father's prodding, he enrolled at the school of oenology in Conegliano, where he graduated with honors in 1970. After a year of military service, Fausto returned to the family business, eventually overseeing all aspects, from viticulture and production to marketing. In fact, in a very difficult period for winemaking in this part of Italy, Fausto made the decision to focus on production of quality wines, a judgement that has paid off brilliantly in the long term.

Fausto is currently the Course Director for the Association of Italian Sommeliers (AIS), as well as the President of  the Promotional Commission for the Wines of the Veneto.
In 2007 Fausto's daughters, Angela and Maria Vittoria officially became part of the winery. Today, the three work together to produce a wide variety of excellent wines, many of which received world wide recognition, including awards from Gambero Rosso and 90+ and 95+ ratings from Wine Advocate and Wine Spectator.

Here are just a few of their products: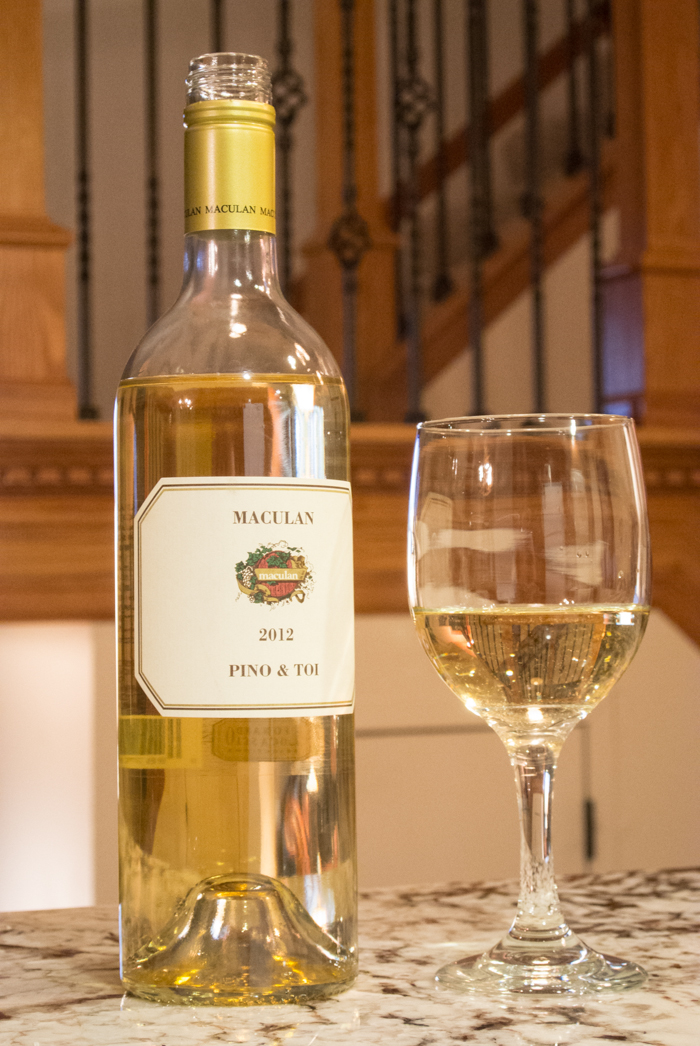 One of their white wines that is available here in the US is their Pino & Toi, a blend of Tai (60%), Pinot Bianco (25%) and Pinot Grigio (15%). all grown in Brenganze.  Tai is a white grape, formerly known as Tocai Friulano. Grown throughout the Veneto and neighboring Friuli, the EU ruled back in 1995 that only the Hungarian grape Tokay could use this name. In Friuli, this grape is now referred to as Friulano, in the Veneto you will often see it referred to as Tai. This wine is a very pale yellow, with hints of green. An intense aroma, characteristic of Friulano or Tai, very fruity and citrusy, with a bit of warm bread.  Full, dry and well-balanced with a nice acidity.

A nice example of the Maculan reds, also available here in the US, is their Brentino. A bordeaux blend from grapes grown in the Veneto (not necessarily Brenganze), this is made with both Merlot (55%) and Cabernet Sauvignon (45%). A dark, ruby red. Aromas of cherry and dark berries, with hints of spice and chocolate. Medium full body, and well structured with a persistent, slightly tannic finish. Great with a grilled steak, or a pasta with a meaty ragu.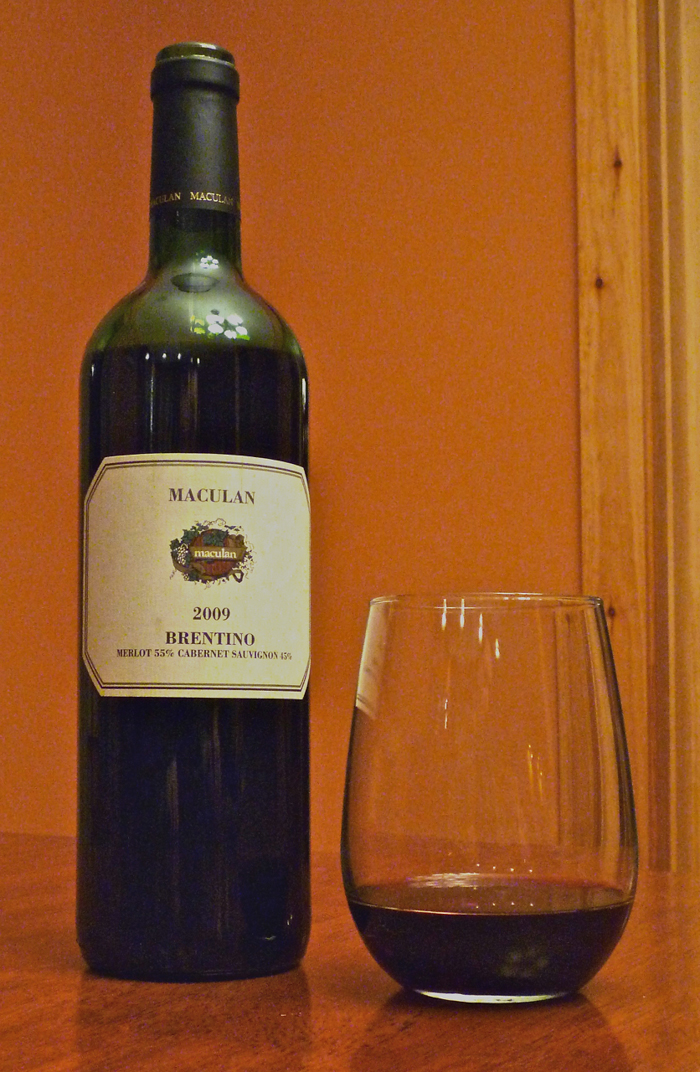 Maculan produces a wide range of sweet dessert wines which are very popular in Italy, and are available here as well. Their Dindarello is made exclusively from Moscato Fior D'Arancio (Orange blossom) grapes grown in the hills of the Veneto. Moscato is one of the oldest varieties of grapes in the world, and many different versions are cultivated. These grapes are dried in well-ventilated rooms until January, to allow the grapes to desiccate, resulting in the sugars being quite concentrated in the 'raisins' that result. Strongly aromatic, with honey and floral perfumes very typical of a Moscato. Full flavored, sweet, with a pleasant, lingering finish.

The Maculan Torcolato is another very popular sweet dessert wine. Made with 100% Vespaiolo grapes, a varietal that is native to the Breganze region, flourishing in it volcanic hills, and one of the premiere grapes of the Bregnaze DOC. For the Torcolato wines, the Vespaiolo grapes are harvested and hung on long, twisted (torcolato) strands hung from attic ceilings to dry until January. They are pressed, filtered, and aged for a year in small oak barrels. A bright gold yellow color, again with a very intense nose, honey, floral, vanilla, and hints of oak. Full bodied and sweet, with a crisp acidity to balance the sweetness and add complexity. A clean and long lasting finish. Pairs well with light desserts, but also is a wonderful accompaniment to foie gras.