Brigaldara winery is a small, but noteworthy winery in the Valpolicella region. Located outside of San Floriano, Brigaldara produces consistently high quality Valpolicella and Amarone wines. Their winemaker, Stefano Cesari, relies on natural, traditional methods of production that enables each of their wines to reflect the characteristics of their particular terroir.  Their wines are not overbearing, as some of the more robust wine of this region can be, but are elegant, and well structured, allowing the fruit flavors to shine.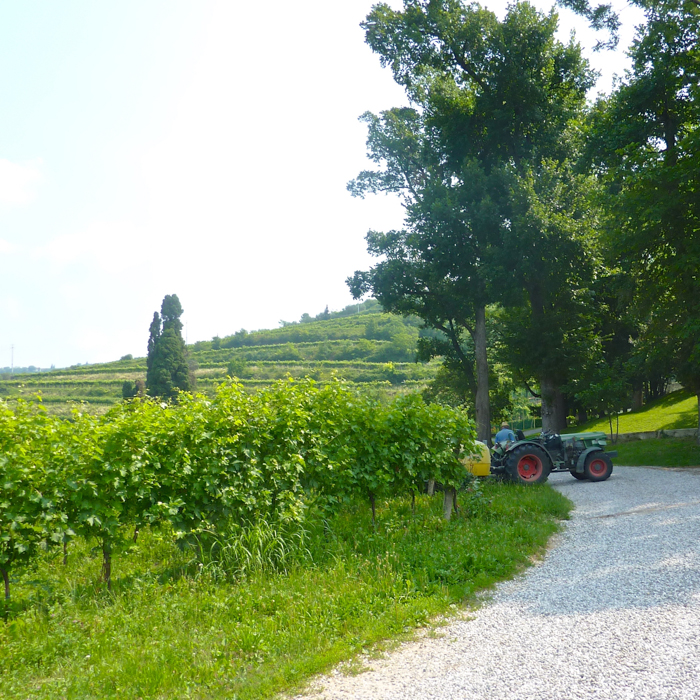 The name Brigaldara hails from the 13th century, referring to a group of farmhouses, the villa, and the surrounding countryside. The Cesari family purchased the property in 1929, growing grapes and olives, as well as grains and fruits on the estate. In the 60s and 70s they slowly moved toward focusing on the production of grapes, and in 1979 converted to producing their own wines, rather than selling to other producers. With over 80 years cultivating grapes on these lands, they posses extensive experience with the terroir of their winery.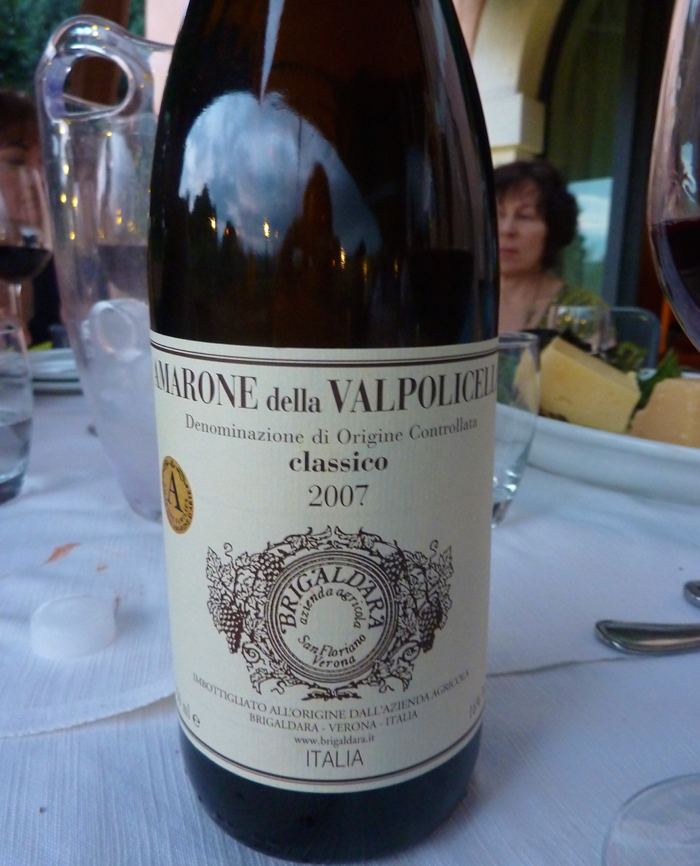 I have visited Brigaldara, located in a small manor just outside of San Floriano. I had the opportunity to sample - and purchase - both their Valpolicella and Amarone. Their 2009 Valpolicella is a blend of Corvina, Corinone, Rondinella, Molinara and Sangiovese, and aged in steel to allow it to keep its natural aromas. A brilliant ruby red, with perfumes of tart cherries, spice, and dark chocolate. Medium bodied, with a smooth, dry, persistent finish. To quote Robert Parker, "this voluptuous Valpolicella offers tons of dark fruit intermingled with scents of bittersweet chocolate, leather and spices in an utterly captivating glass of wine." Very reasonably priced when you can find it here in the US, at around $17 a bottle.

Brigaldara offers two Amarone wines, their Classico and the Case Vecie. I've enjoyed the 2007 Classico, a blend of Corvinone, Corvina, Rondinella, and Molinara, aged in large Slovian oak barrels. The choice of larger barrels is deliberate, in order to ensure the wood flavors do not overwhelm the fruit. The grapes are dried for 120 days, then pressed and fermented, with the juices left in contact with the skins throughout so the full color is extracted from the fruit. Aromas of cherries, dark fruit and vanilla.  This wine is full-bodied, but not overpowering, complex and smooth. Gambero Rosso describes it: "The strikingly light palate consolidates a profile based on the subtlety of the fruit rather than its consistency, and the wine walked away with Three Glasses"

The Case Vecie Amarone is produced from the same blend of grapes, grown from the Case Vecie Cru. This vineyard, which is a more recent acquisition of the Cesari family, is located near the village of Grezzana, and possess a unique microclimate, elevation, and pitch, due to its hillside location. The grapes are harvested last, and dry during cooler months, which enhances their characteristic aromas. Garnet red, with similar aromas - cherries, dried fruit, spice, chocolate and tobacco. Full-bodied, elegant, velvety, well-balanced.