Ca' Rugate is an award winning winery, with an impressive and diverse portfolio, featuring wines produced in two DOC regions - whites from the Soave region, and reds from neighboring Valpolicella. The Tessari family began producing wines here early in the 20th century. The patriarch of the family, Ameado, passed away during World War 1, and his wife raised their children until their son Fulvio was old enough to take over the family business in the 1930's. Fulvio purchased some of the most prestigious vineyards in the region, in the hills of Rugate. Later purchases added vineyards in Monte Fioretine. Fulvio was an early proponent of concentrating their energies on improving th quality of  the wines, and respecting the unique characteristics of the terroir of each vineyard. Azienda Agricola Tessari was created, becoming the predecessor of Ca' Rugate.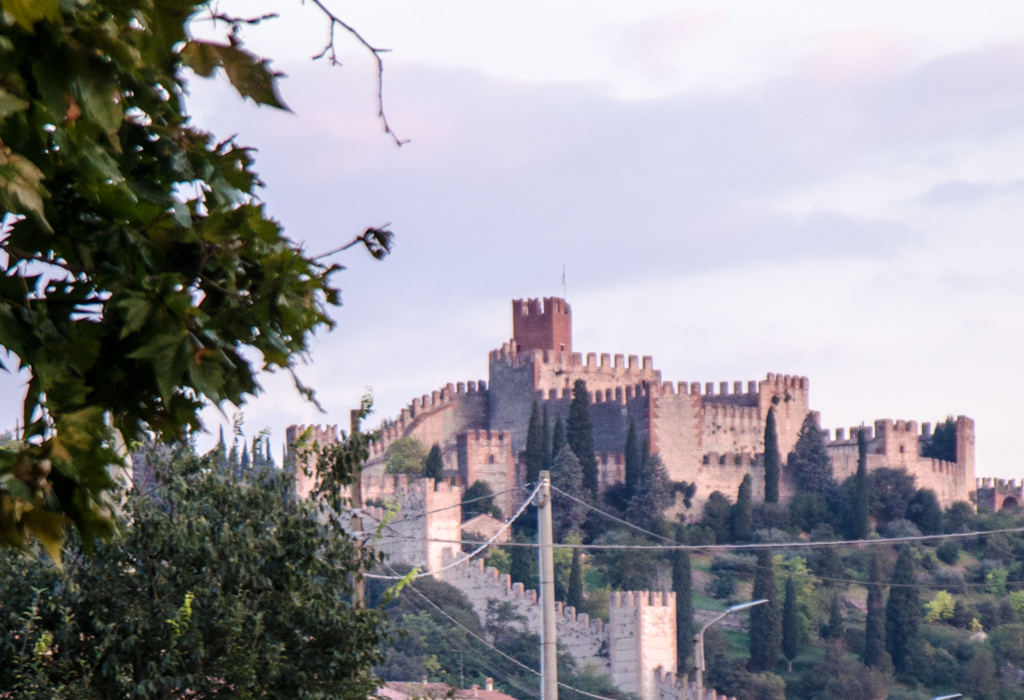 In  the late 1980's, Fulvio's sons Amedeo and Giovanni joined efforts an created Ca' Rugate, named after their vineyard holdings in the hills north of Brognoligo, where their house is located. At this point, the only grape they were cultivating was Garganega.  In 2001, Michele entered  the family business, and the family decided to invested in both a new cellar, and expanded into the Valpolicella area by purchasing vineyards in the hills of Montecchia di Crosara. This began 10 years of dynamic growth for this estate, and they continue to purchase land in the best areas of Monteforte d'Alpone and Montecchia di Crosara, as well as expanding their distribution to foreign markets.


Ca' Rugate today is also a member of the 'Independent Winemakers of Soave", part of the Italian Federation of Independent Winegrowers (F.I.V.I.). Winemakers in this organization must manage the entire chain of production, from vineyard to market. This group is dedicated to protect and enhance Soave wine, ensuring full traceability of the entire production cycle. Their laudable objective is to protect the reputation of the wines from this region, which are often discredited by mass-production as well as misrepresentation of the area of origin.

I've tasted three of the Ca' Rugate wines, all available here in the US. Their San Michele 2009 Soave Classico is made with 100% garganega grapes from volcanic hillside vineyards in Monteforte d'Alpone. This wine is a light gold color, with a subtle, floral aroma. A wine with a lot of finesse, a magnificent wine with starters such as risottos and fish.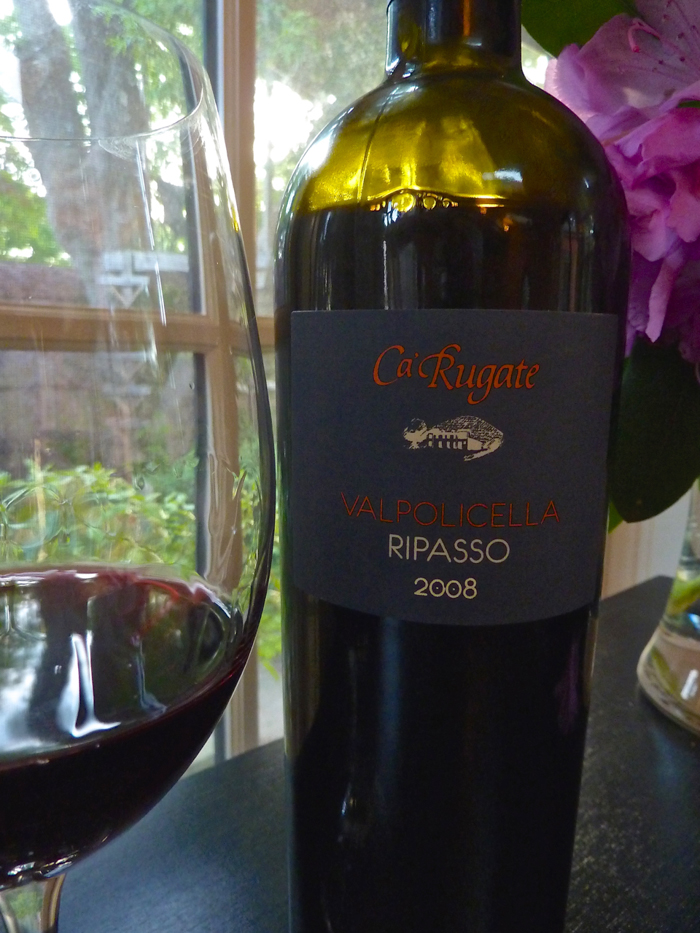 Their Monte Fiorentine 2008 Soave Classico is produced exclusively from garganega grapes from Monte Fiorentine vineyard in the Cru region of Brognoligo di Monteforte d'Alpone. A golden color, with a very understated floral aroma. On  the palate it is a bit of a pleasant surprise, with a delightful minerality, and ample acidity and tartness. Lots of structure, it will stand up well to full flavored dishes, especially creamy sauces, soups, and young cheeses. This wine is regularly awarded Three Glasses from Gambero Rosso.

The Ca' Rugate 2008 Valpolicella Classico is a blend of Corvina, Rondinella, and Corvinone grapes grown in Ca' Rugate's own vineyards in the hills around Montecchia di Crosara. A garnet red, with strong aromas of dark fruit and cherry, with hints of spice. Full-bodied, powerful and complex, the flavors are persistent; complimented by a velvety texture.