The Abbazia di Novacella is still today a working Augustinian monastery as well as a winery. Established in the 12th century, it has been a prominent religious and cultural center through the centuries. It has also been producing wines for over 850 years, and today combines a respect for the regional wine making traditions with state-of-the-art technology to produce some of the most highly-regarded wines in Alto Adige.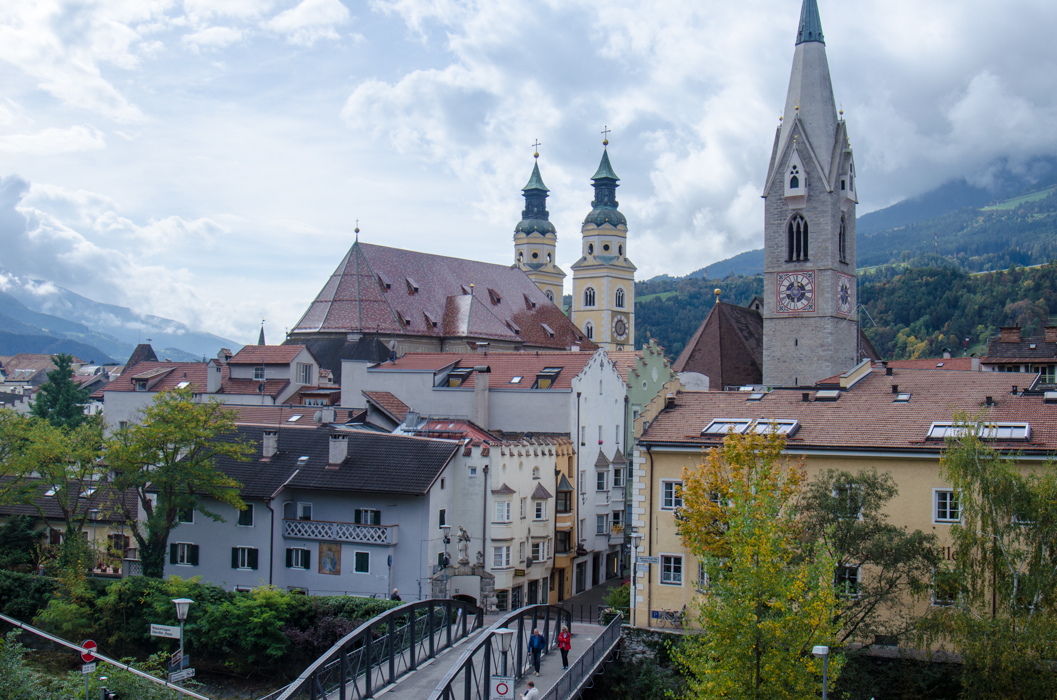 The original winery is located in Varna, just north of Bressanone in the northern-most wine growing region in Italy.  Here, the mineral-rich soils, elevation and the cool climate result in wines with intense aromas and flavors as well as fruity, mouth-watering acidity. A long drawn-out ripening period lasting well into the autumn is crucial. The most widely-grown grape varietals in their vineyards around Varna are whites: Sylvaner, Kerner, Gewürztraminer and Veltliner.

The monastery also owns vineyards to the south, in the warm central region of Alto Adige. Here, they grow their red varietals, including the full-bodied, savory Lagrein Vernatsch/Schiava, Pinot Nero and the sweet Moscato Rosa.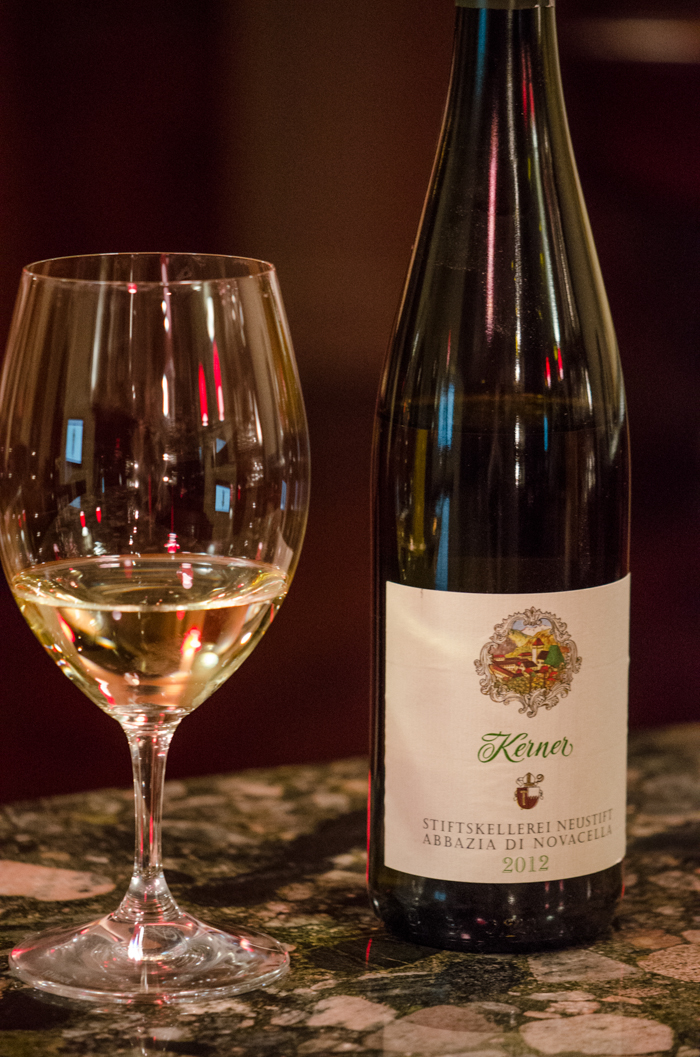 I've tasted the Abbazia di Novecella Kerner 2010. The Kerner grape is white grape variety, with a very intense aroma. Originally developed in Germany, It was bred in 1929 by August Herold by crossing the red grape Trollinger, which is known in Italy as Schiava or Vernatsch, with the white grape Riesling. The name Kerner was chosen as a tribute to a poet and physician, Justinus Kerner, who wrote songs and poetry on wine.

Kerner is most commonly cultivated in Germany, but was introduced into Sudtirol in the early 1970s, and awarded DOC status in 1993.  Kerner exhibits considerable resistance to colder weather, so is ideal for the cooler climate of Sudtirol, and thrives in the higher elevations of Valle Isarco and Val Venosta. The wines made from this varietal are wonderfully rich in flavor, with bright floral aromas and a full, fruity palate.

The 2010 Abbazia di Novacella Kerner is 100 percent Kerner. It is a pale, straw yellow in color with hints of gold and green. Intensely aromatic, with notes of grapefruit, peach, and tropical mango, and mountain flowers. It is full-bodied with green apple and white stone fruit flavors, its sumptuousness balanced with good acidity and citrus. It is a perfect match for summer pasta salads and shellfish, as well as spicy dishes. Its full flavor would hold up even against grilled white meats, fish and poultry.
I've also tasted the 2009 Abbazia di Novacella Lagrein. Lagrein is a red grape native to the Lagarina valley in Trentino-Alto Adige. A very distinctive, native red with strong herbal notes, it is used in red (Lagrein Scuro or Lagrein Dunkel) and rosé (Lagrein Rosato or Lagrein Kretzer) wines. Along with Marzemino and Refosco, it is a descendant of Teroldego, and related to Syrah, Pinot Noir and Durenza. It was mentioned as early as in the 17th century, in records of the Muri Abbey near Bolzano. It is rarely seen outside of the region.
The Abbazia di Novecella Lagrein is an intense dark garnet red. Rich in aromas of fruits, currants, dark berries, and plums, it is medium bodied, with flavors of dark chocolate and herbs. It offers just enough tannins to be well-structured, with a persistent, strong finish. It earned an 87 from Robert Parker, not bad for a $14 bottle of wine!