The wines of Alto Adige are recently beginning to receive international attention and accolades. However, this region has been producing quality wines for centuries, with evidence of production here dating back to Roman times. The regions unique location, lying on the southern slopes of the Alps, where the central valleys and south-facing slopes enjoy long sunny days and cool nights, with plenty of breezes to keep the grapes dry during the ripening season.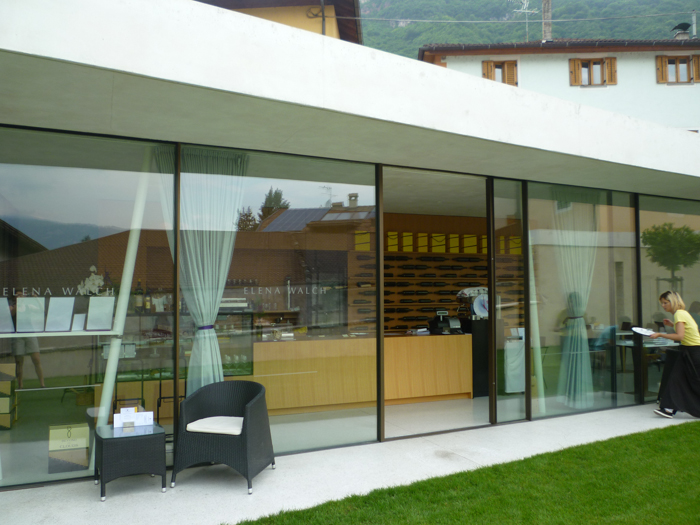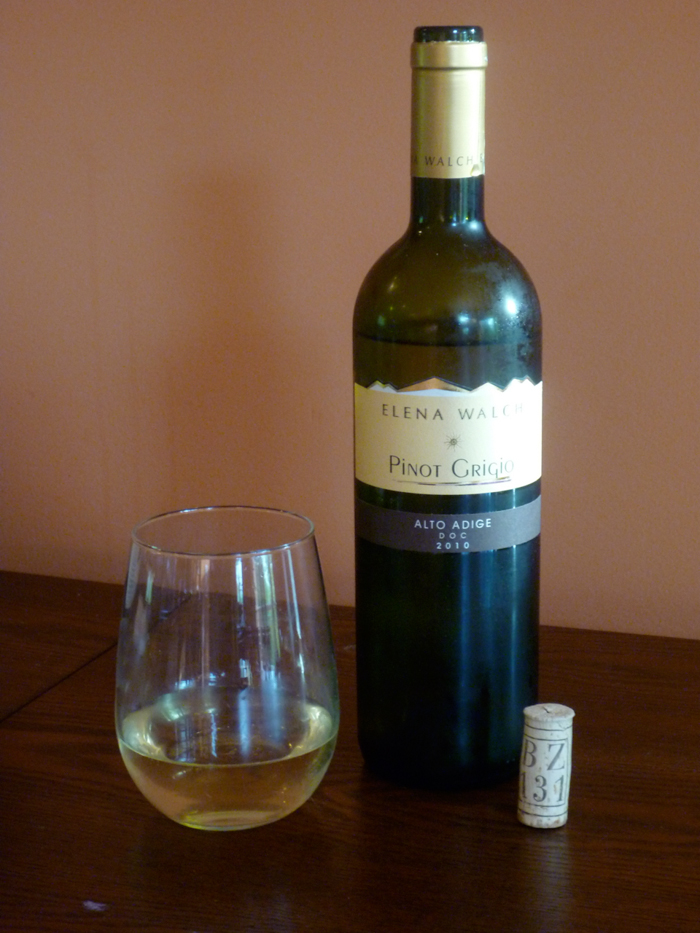 In 1985, a young architect named Elena Walch married into one of the leading producers of this region, and took over management of her new family's business. The family owned two prestigious estates; Castel Ringberg, overlooking Lago di Caldaro, and Kastelaz, a south-facing, steep hillside above the village of Tramin. Elena dedicated herself to improving the quality of the vineyards, drastically decreasing the yield. The result are premium wines with superb aromatics and a concentrated fruit character. Their whites, including Pinot Grigio, Sauvignon Blanc, Chardonnay, Riesling and Gewurztraminer, are classic, 'old-world' style, elegant and with a firm acidity. Reds are concentrated and intense, with more fruit and less tannins. Walch's philosophy is that the fruit should provide the flavor, "The complexity and the quality has to be in the fruit itself, oak is only used to complement the fruit." Elena's husband Wilhelm produces wines as well, under his own name.

Castel Ringberg is the estate's most important vineyards, located just north of Lago di Caldaro on a hillside about 300 m. The limestone soil that surrounds the estate is quite poor, but this stimulates deep root growth, resulting in better quality wines. The castle was originally built as a hunting lodge for the Austrian monarchs, the Habsburgs, in 1620. Three reserve wines are cultivated here, including a Chardonnay, Lagrein, and a Cabernet Sauvignon. In addition, single estate wines these vineyards will bear the Castel Ringberg name on the label.

Her other estate, Kastelaz, has been producing renowned wines since the Bronze age, as evidenced by the discovery of artifacts on the property. Located just outside the town of Tramin, the birthplace of the Gewürztraminer varietal, this estate continues to produce outstanding wines. Wines produced here include Gewürztraminer, Pinot Bianco, and Merlot.

I have tasted two of Elena Walch wines, the Pinot Grigio and the Sauvignon Blanc Castel Ringberg.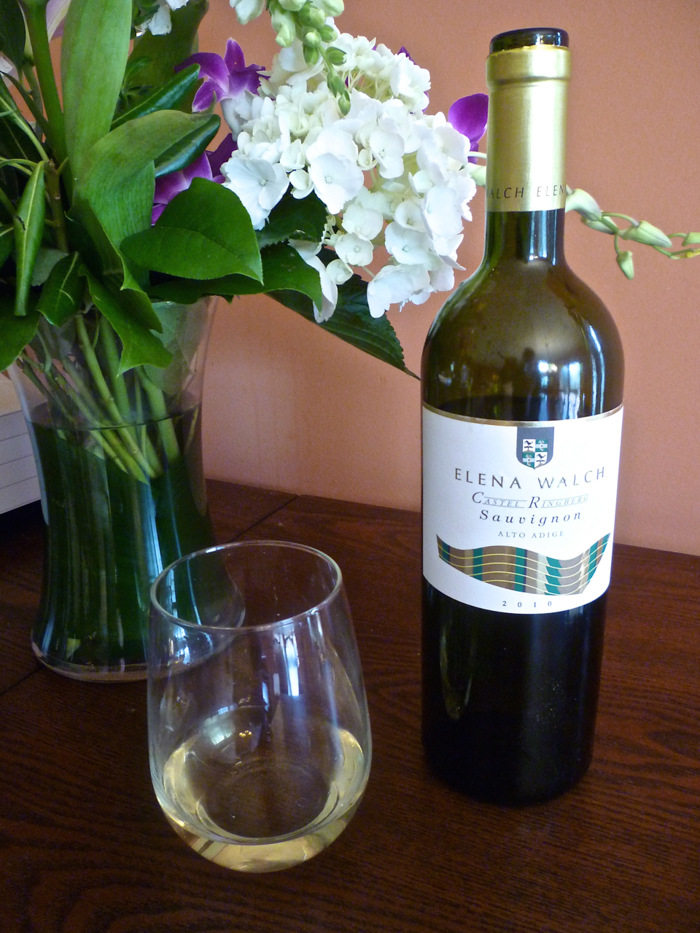 The Elena Walch 2010 Pinot Grigio is pale yellow in color, with a very subtle, but fruity nose. It is 100% Pinot Grigio, matured in stainless steel tanks. It is full bodied and flavorful; much more so than your 'typical' Pinot Grigio. Elegant fruit flavors of apples, pears and some citrus notes, with a nice acidity. It is a very versatile wine, and would be wonderful as an apertif, with mild cheese, with light pasta dishes and fish.

The Elena Walch 2010 Sauvignon Castel Ringberg is a treat. A rich golden yellow with hints of green. It has a lively, fruity nose with herbal notes. Its' flavor is crisp and elegant, with fresh citrus and tropical fruits, full bodied and firm acidity. 100% Sauvignon Blanc. A very sophisticated, well-balanced wine. A great pairing with light pasta dishes, fish and other seafood.