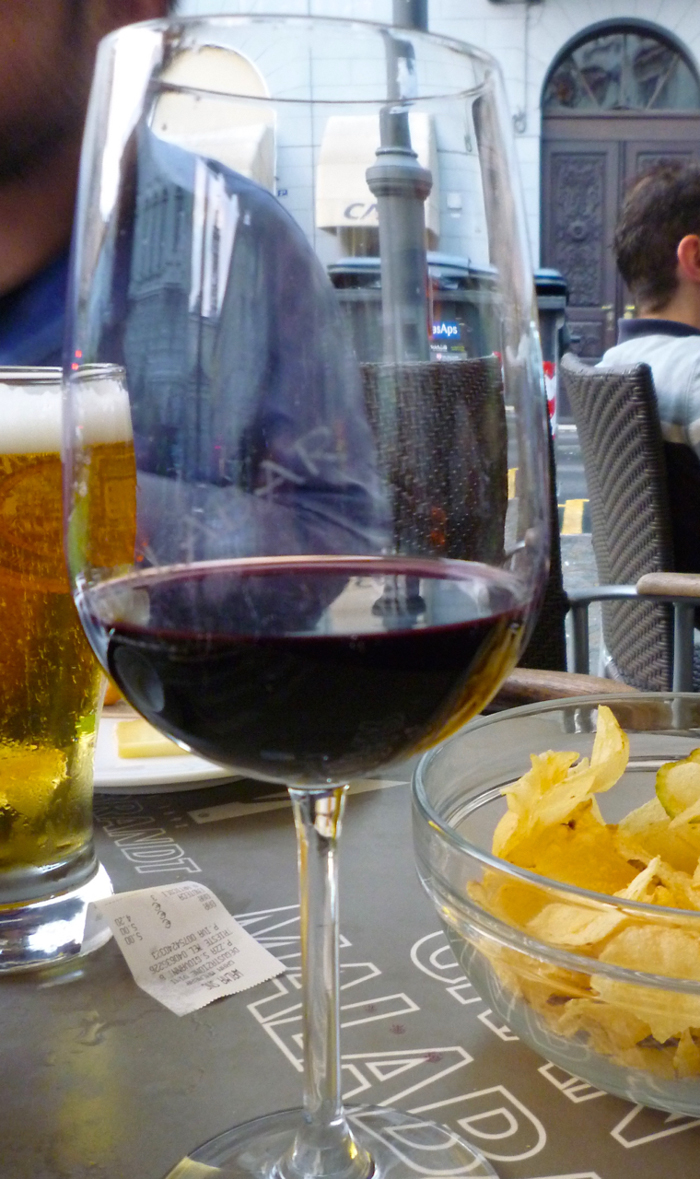 Winemaker Edi Kante is unique among the many interesting producers in Friuli-Venezia Giulia. He was the first winemaker to create world-class wines from this zone, which has extremely challenging terrain. The Carso is a limestone plateau that crosses both Italy and Slovenia, and plunges steeply down to the Adriatic. Consisting of unforgiving rock, dotted with 'doline', or sinkholes where fertile soil has built up over time. To quote the Gambero Rosso guide: 'All it takes is drive, decision and occasionally a little dynamite to create sun-kissed vineyards' here. Kante's sun-kissed vineyards now enjoy the cross currents of breezes from the Adriatic to the south and cooler mountain air to the north, which keep the grapes warm and dry as they mature.

In the 1980s, Edi Kante tunneled deep into these limestone hillsides to create his cellar, and then constructed a vineyard, layer by layer, right over the top. This state of the art cellar is carved three stories down, each level held at a different constant temperature by the surrounding rock. The estate is situated in the heart of the Carso DOC, on overlooking the Gulf of Trieste along the Adriatic Sea.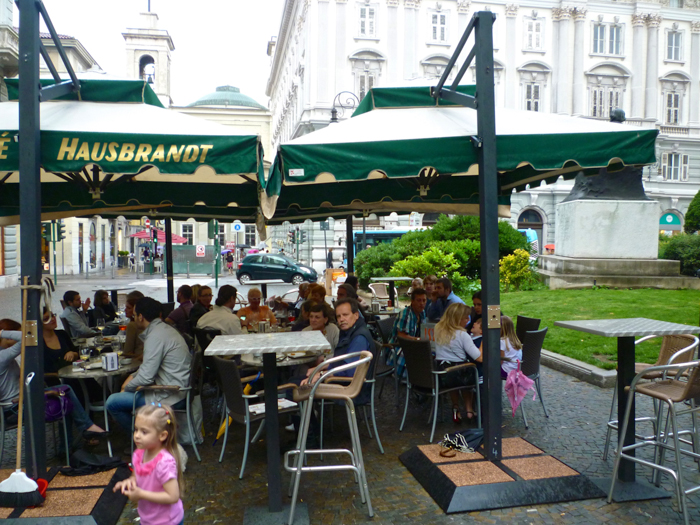 Kante prefers the native varietals, the white Vitovska and the red Terrano, both of which are very rare outside of the region. I enjoyed the Kante Terrano at the Grand Bar Malabar, a wonderful wine bar in Trieste. The wine itself is fascinating - Terrano is a member of the Refosco family of grape varieties, which includes Refosco dal Peduncolo Rosso. Terrano wines are produced from this and other Refosco grapes that have been grown in the terra rossa, red earth, found only in the Carso plateau in Italy, the Kras plateau in Slovia, and some spots with similar soil in Istria. You may also see wines from other areas referred to as Terrano, but in these cases it is simply a Refosco wine, and will not exhibit the unique flavor profile of the Terrano wines that have been cultivated in the terra rossa - rich, full and slightly bitter, high in lactic acid, and also rich enough in iron that in the past it was recommended as a cure for anemia. Due to its high acidity, this is a wine to pair with fatty foods, classically paired with cured meats.


The Kante Terrano is 100% Refosco dal Peduncolo Rosso grapes, grown in the terra rossa of the Carso. It is deep garnet in color, with a distinctly cherry aroma. Full bodied, with flavors of smoke and earthy, with vegetal notes and a characteristically bitter finish. Note that, unlike most full-bodied reds, Terrano wine does not age well; the iron starts to diminish two years after fermentation, so it should be drunk within its first year, as it quickly will become bitter and flat.