Cantina Nals Margreid is a "star on Alto Adige's wine scene", to quote the Italy wine guide Gambero Rosso. This cooperative of now 140 or so small growers was formed in 1985, when the cellars of Nalles and Magre - two well regarded entities in the region - joined forces to marry some of the most respected wine growers along the Sudtirol Strada del Vino (Wine Road). Our Bike the Wine Roads of Trentino-Alto Adige tour winds past vineyards of this cooperative for the first few days, from Nals/Nalles to the north and west of Bolzano, and continuing south along the Adige river valley to Margreid/Margre. All along our route, we will pass the vineyards of this cooperative, which are smaller parcels located throughout the picturesque hills just to our west.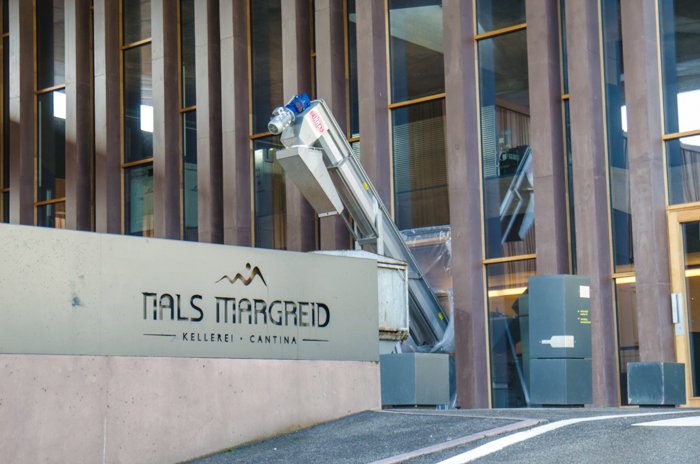 Today, the growers of Nals Margreid employ natural methods of cultivation, using ecological means to prevent diseases and parasites rather than pesticides and fungicides. The production of the wines is in the very capable hands of a young cellarmaster, Harold Schraffi. He relies on rigorous grape selection, coupled with a passion for developing wines that accurately reflect the traditional characteristics of the grapes and the unique terroir of this beautiful region.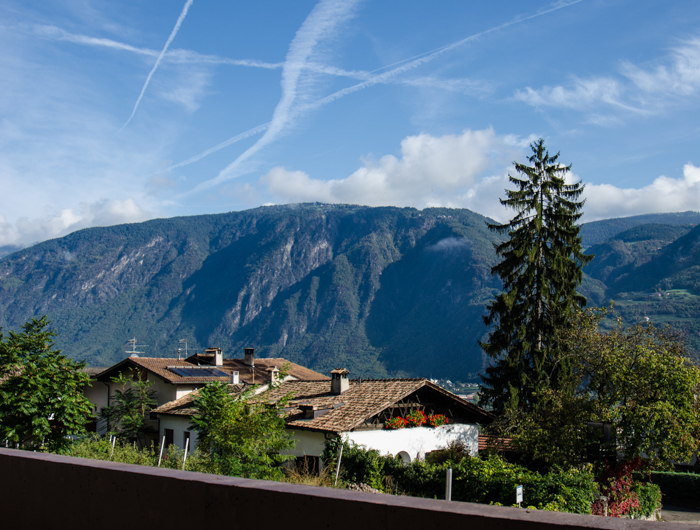 Cantina Nals Margreid offers a nice array of wines, many of which have received accolades from prestigious wine publications, including Wine Enthusiast, Wine and Spirits, and Wine Spectator. Their whites are particularly interesting, exhibiting an intense minerality and acidity. They include two Pinot Biancos, a dry Moscato Gialla, Muller Thurgau, two Sauvignon Blancs, and two Pinot Grigios. Their reds include a Schiava Santa Maddalena (a blend of Schiava with a bit of Lagrein), Schiava Galea, and a Pinot Noir.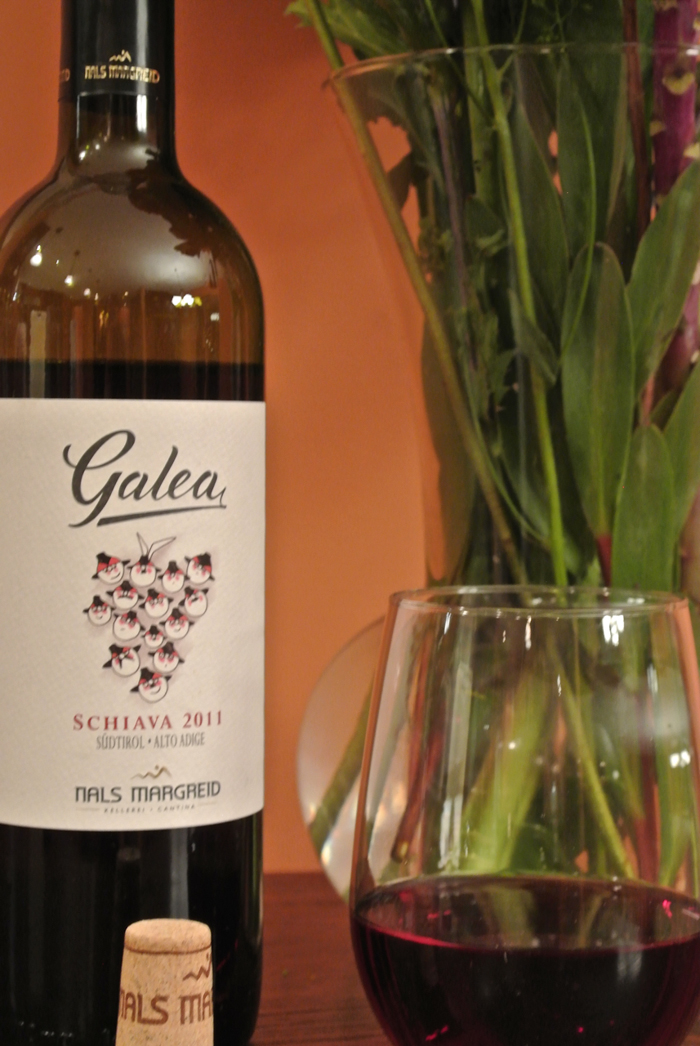 I sampled the Cantina Nals Margreid Schiava Galea 2011. A very interesting, and relatively unknown varietal from Alto Adige, Schiava is a black skinned grape that carries many names; in Alto-Adige with its dual languages of German and Italian, it is Vernatsch in German, while Italians use Schiava, which means 'slave'. This same varietal is grown in limited quantities in Germany, where it is known as Trollinger. These wines have been primarily produced for export to German-speaking countries to the north, but just recently Nals Margreid has begin exporting to the US.

The Galea Schiava is produced from 100% Schiava grapes which have been cultivated in the exceptional Galea Vineyard. Some of the vines here are more than a hundred years old, and the strict selection process ensures the grapes used in production will result in a top quality wine.

This wine is bright ruby red, lighter in color, with a wonderful fruity nose. It is a very drinkable, lighter wine, with lots of berry flavors that mix with a nice earthy spiciness and a sound acidity. The finish is persistent, with a slight pleasant bitter note. The best pairing for a lighter wine like this with a sharp acidity is an antipasti featuring the traditional mountain cheeses and cured meats of Alto Adige. It would also go well with pizza, or a pasta with meat ragu.