In the south of Tuscany, removed from the more industrialized areas in the north, is the prestigious wine zone of Montelcino. Brunello di Montelcino was the very first wine zone in Italy to receive the exclusive DOCG (Denominazione di Origine Controllata e Garantita) quality designation. One of the most innovative wineries in this region is Altesino. During the past 40 years, Altesino has proposed several new concepts and products to this region, beginning in 1975 with the introduction of 'cru', high quality, single vineyard wines. They were also one of the first wineries to use French barriques for aging wines, and they produced one of the first grappas made exclusively from the Brunello wine grapes.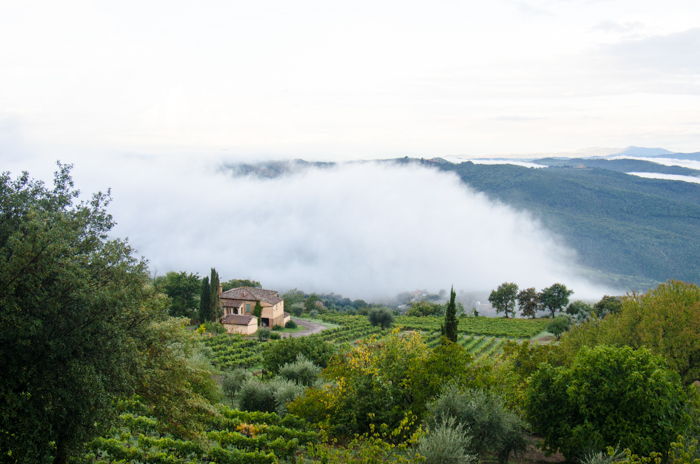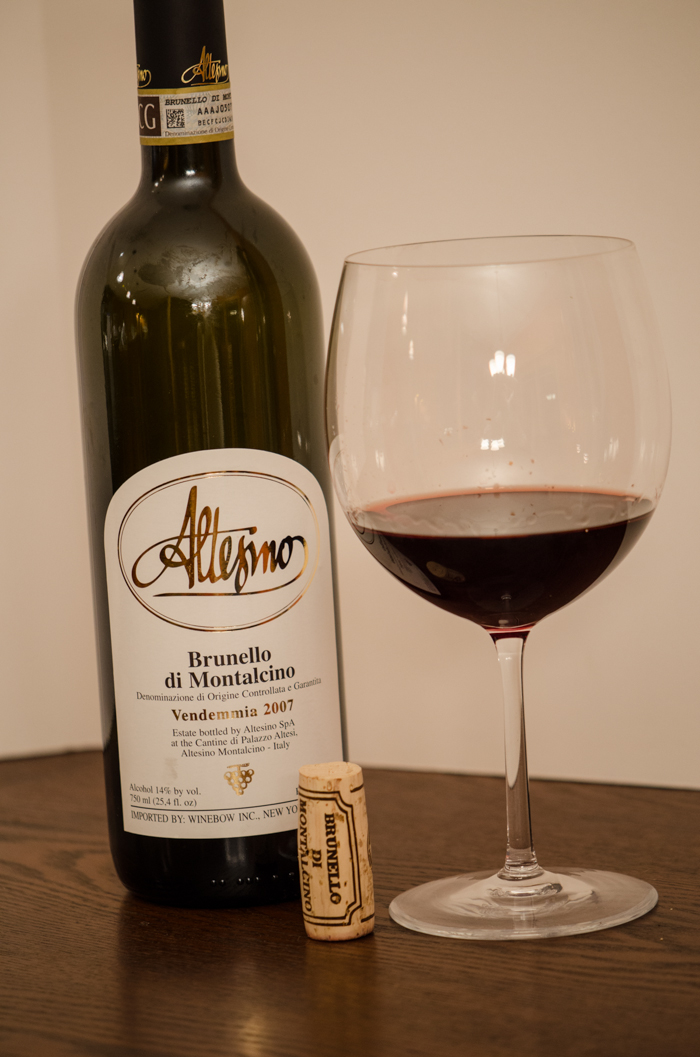 The winery is located in the town of Altesino Montepulciano, in the historic Palazzo Altesi. Hidden behind the original facade are modern facilities for fermentation, refining, bottling, and aging. The vineyards consist of 44 hectares, sub-divided into the "crus" of Altesino, Macina, Castelnuovo dell'Abate (in the district of Velona), Pianezzine and Montosoli (the latter famous for the production of extremely elegant wine.) The winery has been owned by Elisabetta Gnudi Angelini since 2002, assisted by renowned enologists Paolo Caciorgna and Pietro RIvella.

I have had the pleasure to taste the 2007 Altesino Brunello di Montalcino. This wine is produced from 100% Sangiovese grapes, and aged for a minimum of 4 years, with two years in oak barrels. Bright ruby red in color, it should turn more garnet as it ages. It exhibits very pleasant aromas of dark berries, chocolate and tobacco, with notes of floral and vanilla. This is an elegant, full-bodied wine, very well structured with a nice amount of tannins.