One of the most interesting, and for me the most rewarding, hallmarks of our Bike the Wine Roads tours in Italy is to introduce the unique varietals we find along the way. The Italian wine landscape is amazingly diverse, with over 350 varieties officially documented by the Ministry of Agriculture, and over 500 more in circulation. Italy boasts an immense number of micro climates concentrated in a very small area, and we often find ourselves cycling through a locale in which a favorite traditional wine has found it's perfect home, an integral part of the regional history and economy, but unheard of elsewhere. One example we find in the northeastern region of Trentino is a wonderful, full-bodied red - Teroldego Rotaliano.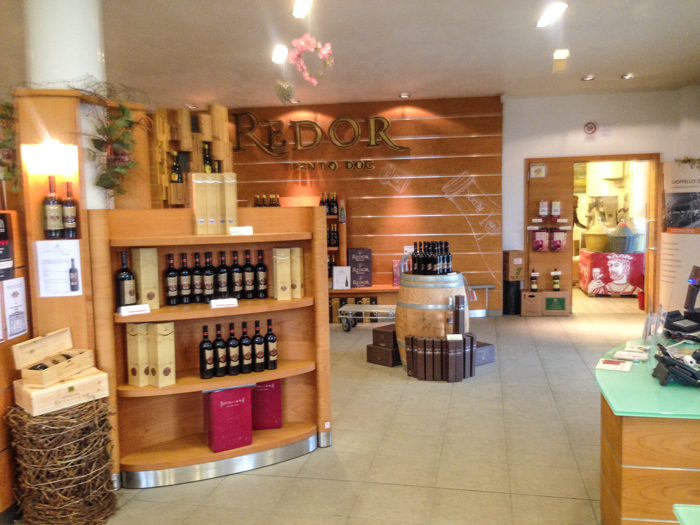 Teroldego is considered the king of Trentino wines. Local legend has it that the name itself derives from Tiroler Gold, the "gold from Tyrol", which is how this wine was referred to at court in Vienna. However, it actually takes its name from its traditional method of cultivation, in which it is trained on a system of "tirelle" or wire harnesses. Recent DNA analysis has revealed that it is related to the French varietals Dureza and Syrah. Some authorities compare Teroldego to Zinfandel, with its spicy red fruits, but this is not accurate. Its acidity and snap makes it a versatile food wine.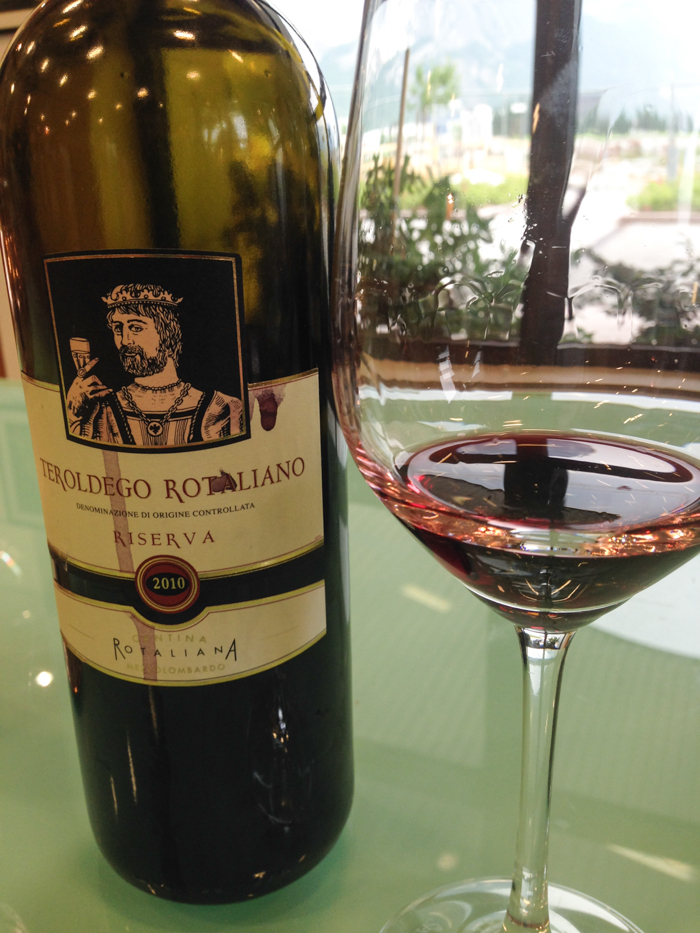 It flourishes only in the Piana Rotaliana, or Campo Rotaliano area, an alluvial plain just outside of the city of Trento between the Adige and Noce rivers. This plain possess an excellent micro climate for wine cultivation, which resullts in the specific characteristics of Teroldego - it's full bodied flavor and rich bouquet. In spite of many efforts to reproduce the vineyards, environment, and irrigation in other regions, no one has successfully replicated these high quality wines anywhere else. For many years, it was used exclusively as a blending wine, mixed with sub-standard grapes to produce an only somewhat drinkable wine. Eventually, the producers realized the benefits of eliminating the inferior grapes and producing a high quality single varietal wine, and we are just beginning to see some of the benefits of this decision. Teroldego wines are quite distinctive, with intense fruit, full body, and a strong, dry taste.

During a recent visit to Trentino, I visited the Cantina Rotaliana in Mezzolombardo. Originally established in 1931, the winery's production facility is now housed in brand new headquarters at the entrance to the town, equipped with the latest wine production equipment. Their objective is to maintain a successful balance between innovation and tradition, with modern facilities still located in the heart of Piana Rotaliana, land specifically suited to the cultivation of Teroldego.

The winery is a collaboration of close to 300 local growers, and produces a nice varied portfolio, with center stage reserved for it's Teroldego. The Cantina also offers six whites, reds including Merlot, Cabernet and Lagrein, two Champagne sparkling wines produced under the Trentodoc, a red, rose and white blend under the name Thamè, a Gropello based red - another rare indiginous grape varietal from Trentino, and a selection of grappa.

During my visit, I began with a taste of one of their whites, a Muller Thurgau. It's reputation locally is of a varietal that grows better than any other on high hills,  it hails from vineyards belonging to Maso Saracini, on the high hills around Trento, and in Valle di Cembra. It is crisp and clean, with a grassy aroma. It is minerally and well-structured with a long lasting finish.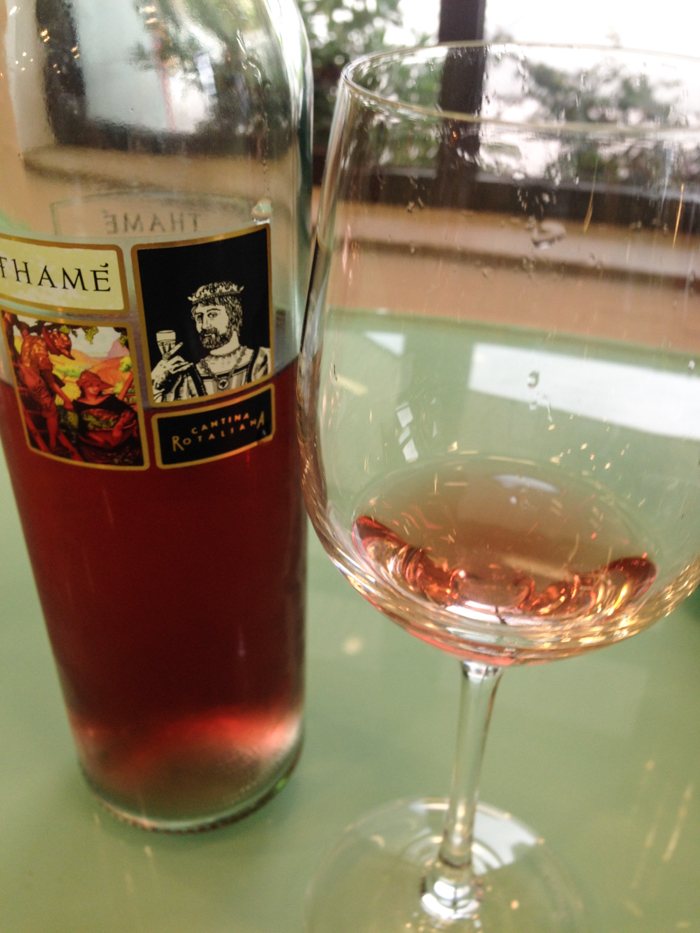 Next, I sampled one of their Thamè line, this one a rose, a blend of Teroldego and Lagrein, one of my other favorite varietals from Trentino. A perfect wine for a summer afternoon, clean and fresh, and flavors of cherry and berries, and floral notes. The higher acid content makes it a great food wine, pairing well with a cured meat antipasti typical of Trentino, or a vegetable risotto.

Moving on to their premier wines, I enjoyed first their 2010 Teroldego Riserva. To earn the "Reserve" designation, the wine must age a minimum of two years. This particular wine spends some of its time in large oak barrels, and the remainder in small oak casks called "barriques". Redolent with flavors of fresh berries, with a bit of herbs, spice and wood, it exhibits a slightly smoky nose and nicely balanced tannins. Robust and earthy, it offers an authentic feel.


FInally, their starship offering, their Clesuræ Teroldego. The Clesuræ Project, as the winery refers to it, focuses on quality from the vine to the bottle, with the goal to produce a Teroldego wine of international class.

Clesuræ is a Latin term which evokes the ancient times when some open fields, considered the best for wine grape cultivation, were enclosed. Oenologist from the Cantina selected particular vineyards in the heart of the Campo Rotaliano, those known historically for producing the best wines. The vines here have an average age of 45 years. During the growing season, these vines are pruned to reduce the yield, producing grapes much more concentrated in flavor than the standard Teroldego.

During vinification, there are two additional ways in which Clesuræ differs from the traditional Teroldego Rotaliano. First of all, the malo-lactate fermentation process and the aging of this wine happen entirely in barriques (small French oak barrels with a capacity of 225 litres) where Clesuræ stays for 14-16 months. During this time this wine undergoes a series of transformations, due to the oak's permeability. In fact, the oxygen gradually softens and smooths the vivacity of this red wine, making it more balanced.After its stay in the barriques the wine spends at least 8-10 months in bottle, again, longer than usual for a Teroldego.

The results were very successful - the 1999 and 2002 obtained one of the most prestigious awards for an Italian wine producer: Tre bicchieri from the Gambero Rosso Guida Vini d'Italia.

Dark ruby red, this has an amazingly spicy and complex nose. Strong flavors of cherry fruit and berries, with notes of plum, oak and earth. A toasty, lingering finish with delightful balanced tannins. An elegant wine that will age well. A very polished wine, that succeeds very well in displaying the true potential of this unique varietal Would pair wonderfully with a hearty braised meat, or sharp aged cheese.