Located in the Lugana DOC of the Veneto, one of the smallest of the Veneto DOCs, and shared with Lombardia, one will find the Ottella winery.  Ottella is one of the most successful wineries in the region, operated by Lodovico, Francesco and Michele Montresor. The farm is located in the Verona province, near the small Lago di Frassino, near Lago di Garda. The name, Ottella, comes from the family coat of arm that hangs on the farmhouse, depicting the heads of eight (otto) twins.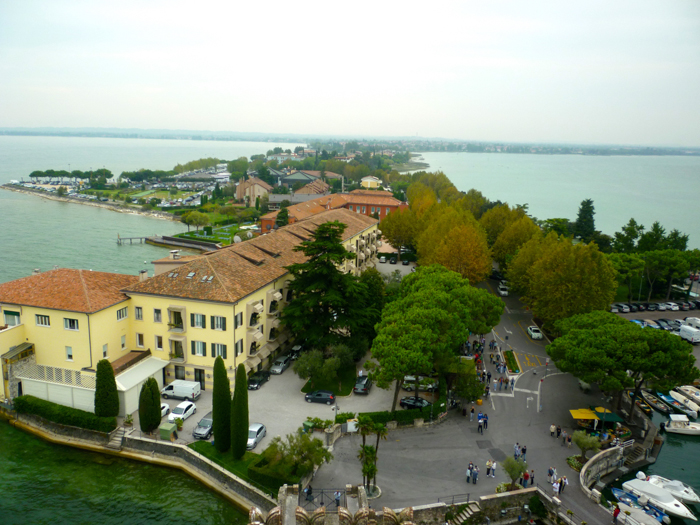 The vineyards of Ottella are located near Peschiera del Garda, with their best terrior, the Cru, being the vineyards of San Benedetto di Lugana. Their stated philosophy is "to create wines that have an exact nose to palate correspondence; that are fine and elegant in their evolutions and thrilling in their mineral sensation, ...with a satisfying depth that is enhanced with the savory and spicy sensation of clay."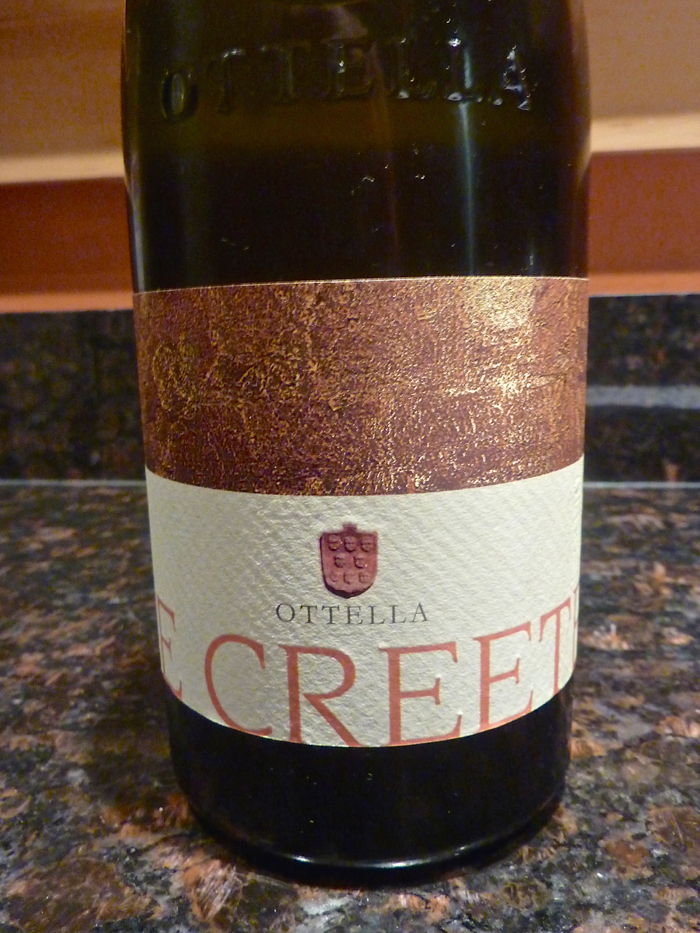 I tasted the Lugana Le Creete 2009. This wine is produced solely from Trebbiano di Lugana grapes from their own vineyards which have been harvested late in the season by hand. There is a brief maceration with the peels, then fermenting happens partly in stainless steel and partly in large wooden crates.

I found the Le Creete has a fruity freshness, accompanied by mineral notes. Very rich, balanced, with a lingering finish. I paired it with my Grilled Trout with Pea Pesto, and I thought they were well matched - these Lugana wines tend to pair quite well with the fresh water fish from the nearby Lago di Garda. A very enjoyable wine!