Prosecco, the wonderful sparkling wine now renowned world-wide as the perfect aperitif, hails from the Treviso province of the Veneto region, between the towns of  Conegliano to the east and Valdobbiadene to the west. The "cru" of this prosecco region surrounds the tiny hamlet of Cartizze, close to Valdobbiadene. This small, hilly zone of around 110 south-facing hectares produces the best bubbly in Italy. All Cartizze proseccos are hand-picked, to insure quality, but also because they are located on very steep slopes where it is almost impossible to pick grapes any other way!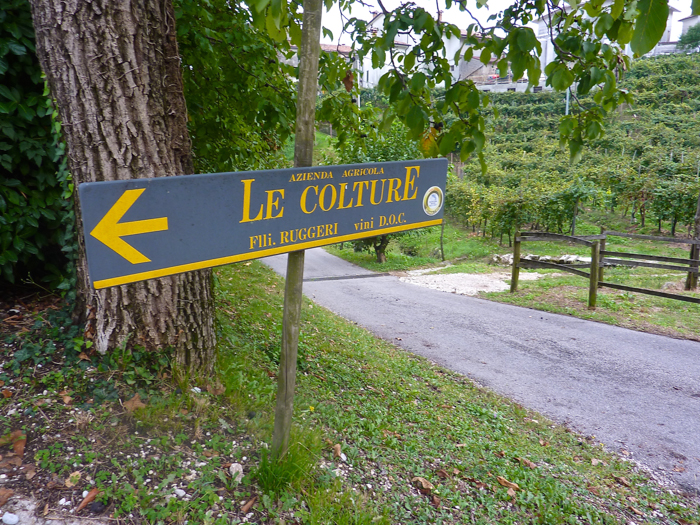 Le Colture is one of the oldest winemakers in this exclusive region. The Ruggeri family has been producing wine here since the 16th century, with Caesar and Renato continuing the family tradition today. The Ruggeri family has unusually extensive holdings in this very small Cartizze zone, and through very tight control of the entire production process (family members oversee each and every stage), manage to consistently produce high quality product.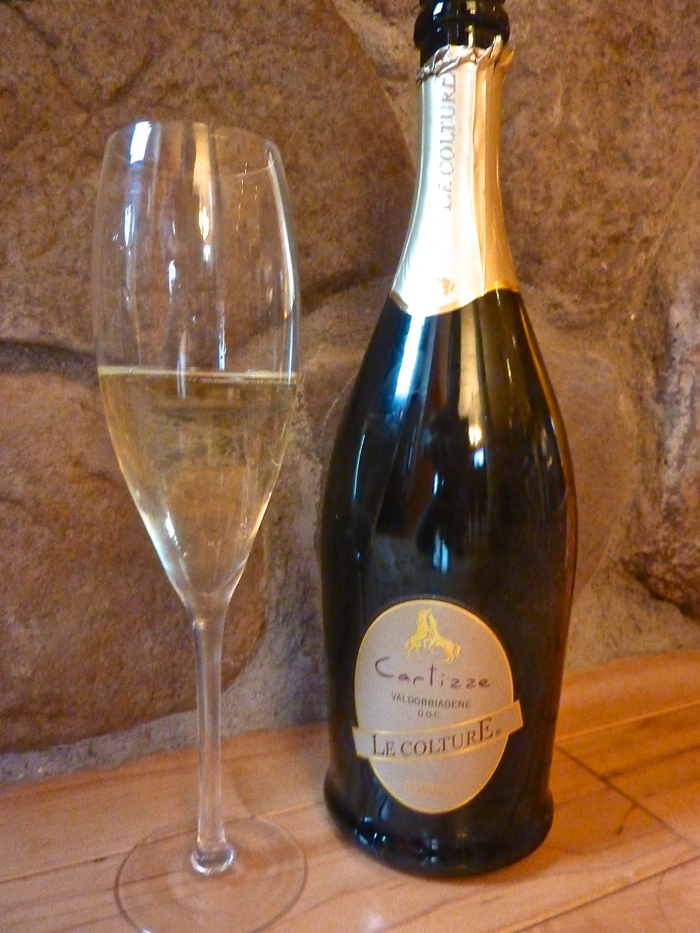 We tasted today the Le Colture Prosecco di Valdobbiadene Superiore di Cartizze. What a treat! It is quite an elegant wine, with lots of white fruit - pear and peach. I am usually a fan of the drier sparkling wines, but this was a enlightening introduction into how to properly execute a sweeter version. It's slight sweetness was not cloying at all, but nicely refreshing and the brief sweetness is very well balanced by the acidity in the long finish. The effervescence was subtle, but long-lived. Lots of wonderful flavors and aromas occurring from start to finish.

I would pair this with a couple of recent antipasti recipes I've developed:

Pear and Grappa Crostini with Prosciutto di Sauris

and

Crostini with Pea Pesto, Radicchio, Pea Tendrils and Pistachios

It would also make a nice companion for risotto or a seafood first course, or even a dessert.