Adami was started in 1920, when grandfather Abele purchased the vineyard from Count Balbi-Valier. A natural amphitheater with southern exposure giving optimum sun, its shallow calcareous soil is set on the under lying bedrock. Now in the hands of grandsons Armando and Franco, both trained oenologists, their wonderful prosecco wines are exported worldwide.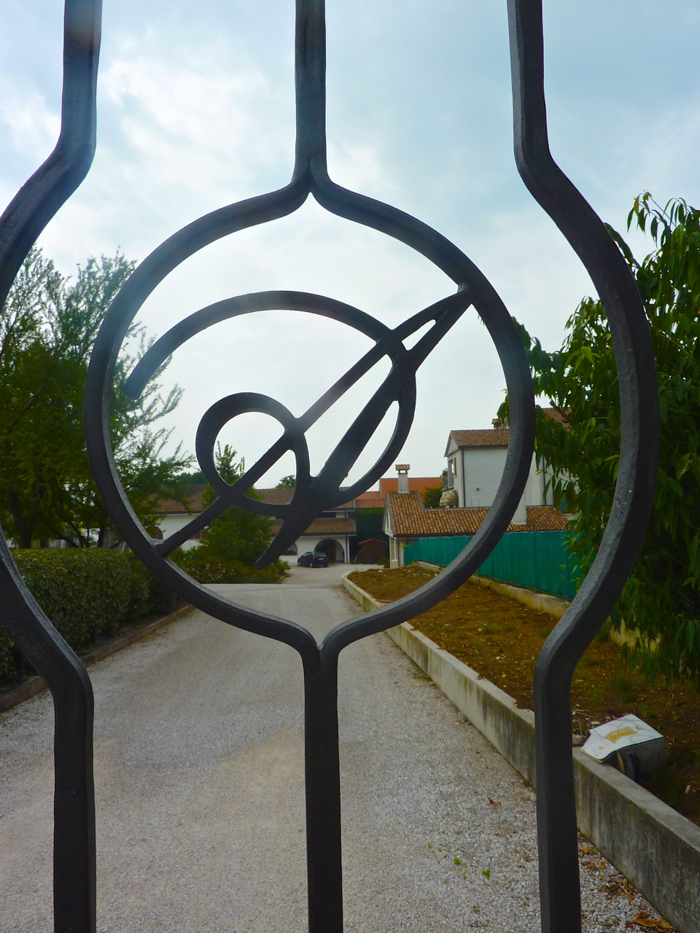 Wine production began here between the end of the 5th and first half of the 6th century. Once an oak forest, this "Bosco di Gica" (Forest of Gica) was replaced by vineyards and  trees, and from 1717 this land was called "Zardini", increasingly referred to as "Giardino" (Garden). The Adami's constant care and attention to their products bring out the "Grand Cru" quality of their vineyard. Adami has been recognized as far back as 1933 for their quality spumante wines at the Siena Wine Exhibition. Another obvious choice for our Italiaoutdoors Bike the Wine Roads tours!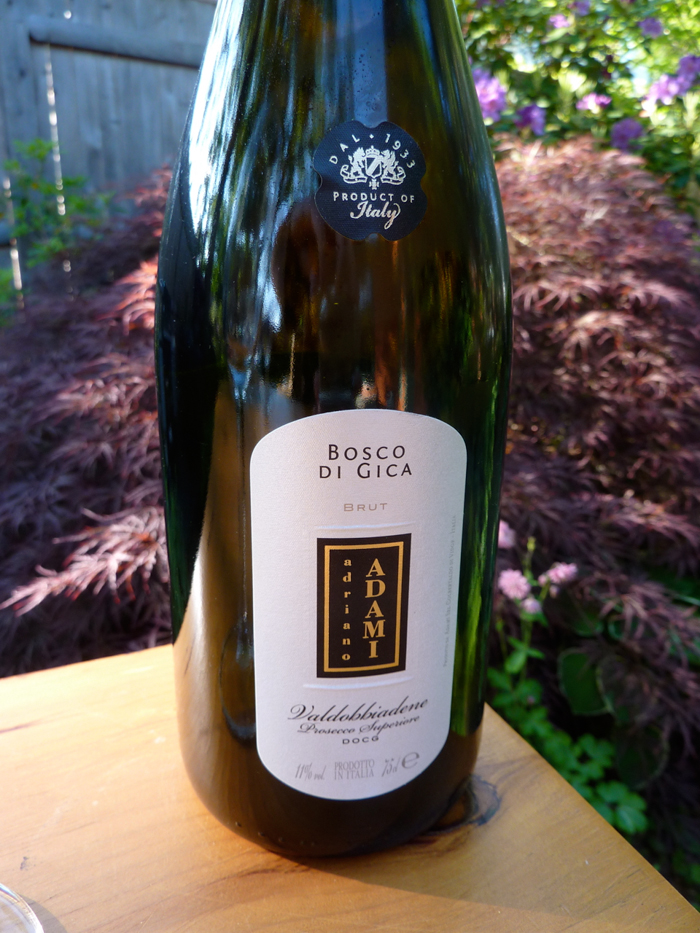 I have had the pleasure of tasting two of the Adami proseccos. The Garbèl, which in ancient local dialect means a dry, crisp, pleasantly tart wine, is produced from the hilly vineyards in the Colli Trevigiani area. A crisp, fresh sparkling wine, well-balanced and full-flavored, with the typical prosecco fruity floral nose. It's 13 grams of residual sugar place it somewhere between the Brut and Extra Dry styles. A wonderful aperitif, which I've often served at my US cooking classes, it pairs well with seafood too.

Named for the old forests that were located where the vineyards lie today, the Bosco di Gica is a Brut prosecco, noticeably drier than the Garbel. Made with the standard Charmat method of producing prosecco, it displays the fine bubbles of this wine, with an intense floral fruit nose and crisp, fresh, persistent palate. Yet another great aperitif wine, it complements shellfish, lobster, and fish. The Adami's warn against long periods of refrigeration, as this alters the qualities of the wine. I don't know about you, but I don't have to worry too much about that - it usually doesn't last too long at my house!