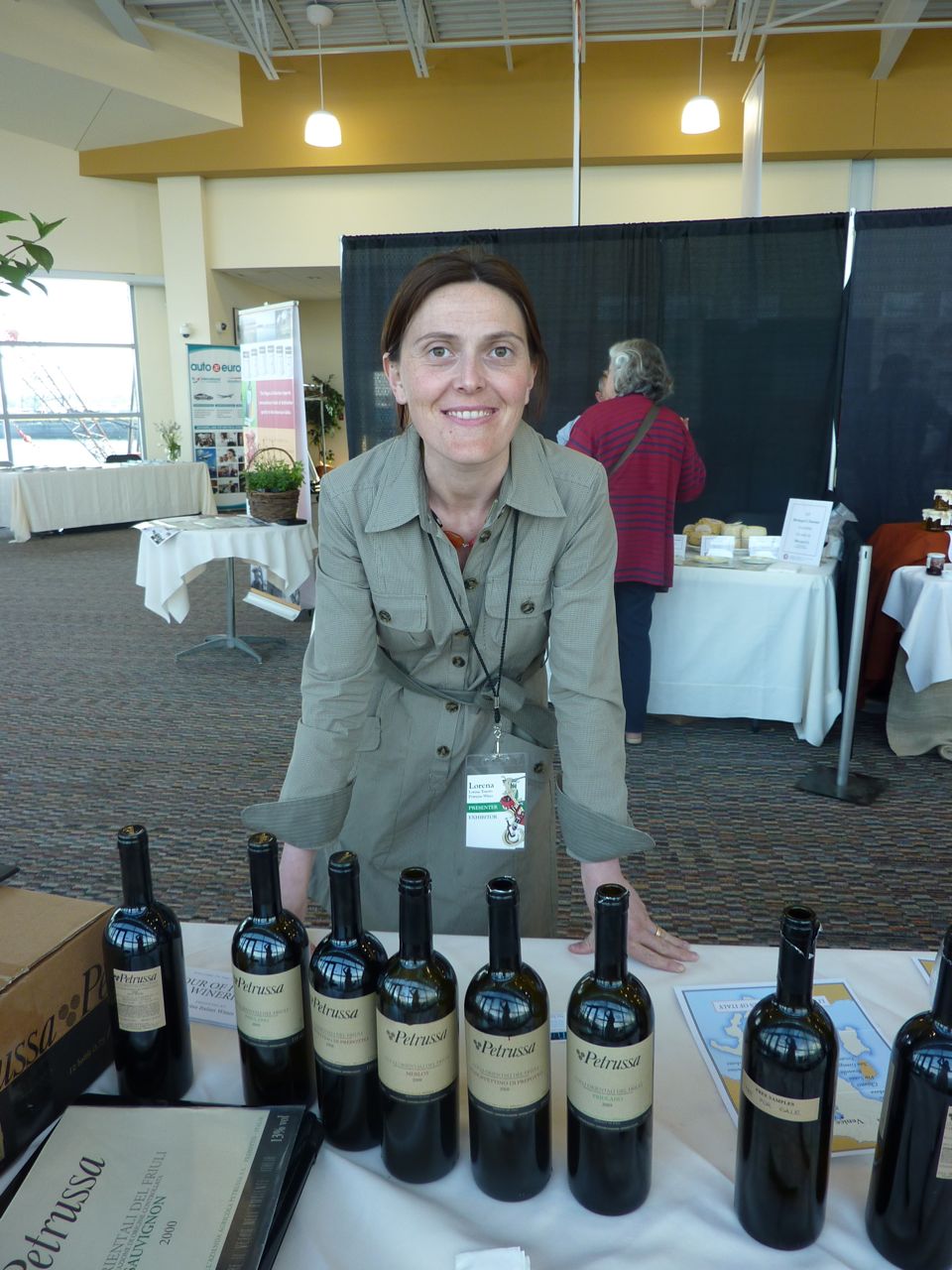 During my visits to Italy on our Italiaoutdoors Food and Wine active culinary  tours, I seek out any opportunity to enjoy a new wine; be it a tiny producer that we pass by on our bikes, or a glass of a totally unfamiliar varietal after a fun ski day. I recently identified my "Top 10 Undiscovered Wines of Northeastern Italy", and now I am already rethinking that list. My new favorite is a varietal called Schioppettino.

Schioppettino, also known as Ribolla Nera, is a varietal from Friuli-Venezia Giulia, between the commune of Prepotto, near Udine and Slovenia. Like many of the indigenous grapes in this region, it was almost lost to us after the phylloxera epidemic devastated most of the vineyards in this region. When the vineyards were eventually replanted, growers favored the popular French varietals, turning their nose up toward the old local stalwarts. In fact, at one point the planting of Schioppettino was actually illegal, as it was classified as an undesirable varietal, Winemaker Paolo Rapuzzi searched out the few remaining vines, and through his efforts an EU decree was created to encourage the planting of Schioppettino, saving it from extinction.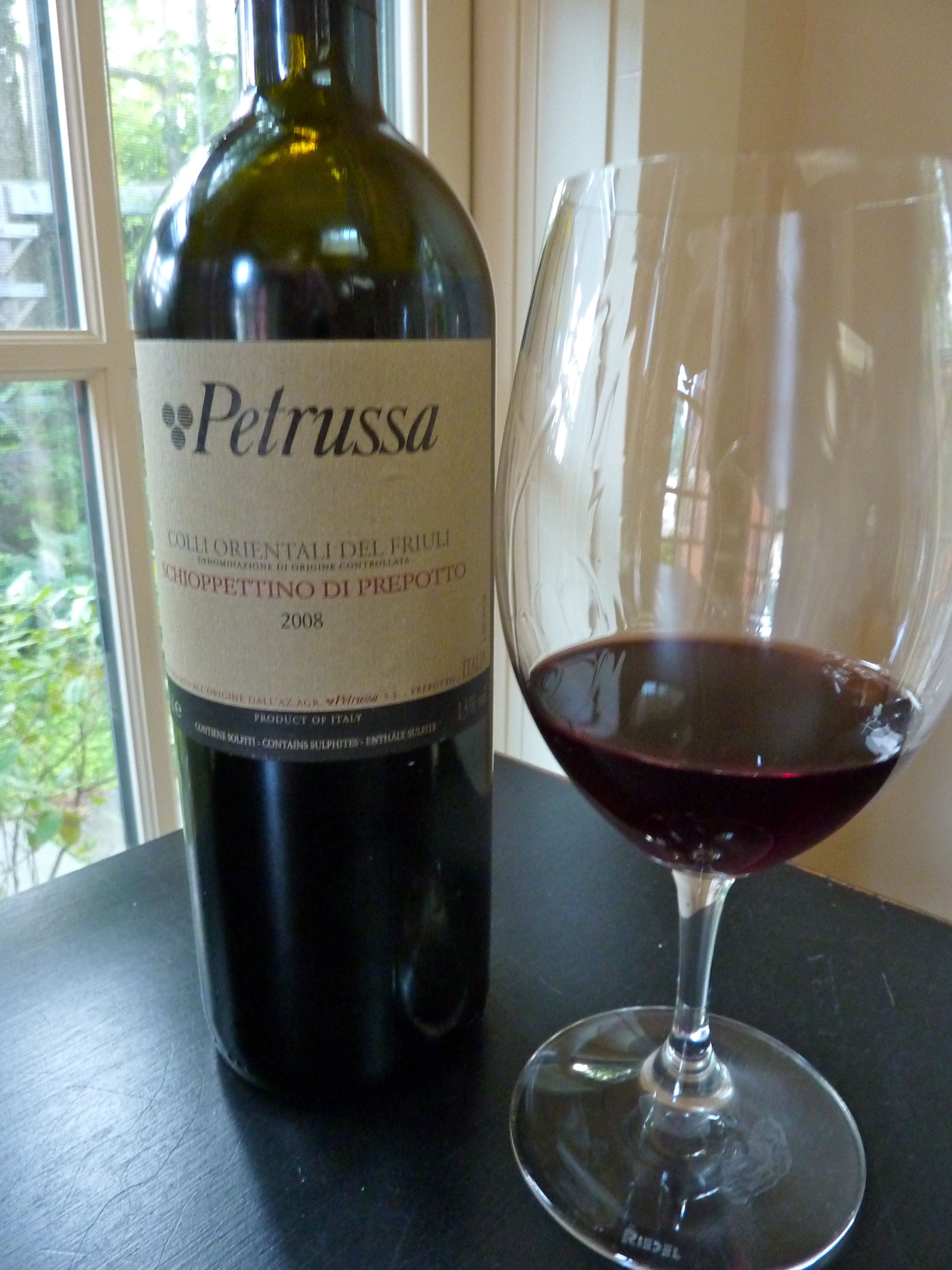 The origin of the name is Schioppettino is unclear, but often attributed to the fact when bottled young and fermented in the bottle, Schioppettino became slightly sparkling, with "popping" ("scoppiettare" in Italian) on the tongue because of the carbon dioxide. This young bottling produces a medium bodied wine with a fairly low alcohol content. More recently, Schioppettino is vinified in oak barriques, creating a more full-bodied and intense wine that is suitable for aging.

In the US I had never come across this wine, until in June when I participated in the Italian Life Expo in Portland, ME. Lorena Tosetto, from Vigna Petrussa in Prepotto was there, pouring several of her families' wonderful wines. I very much enjoyed both her Schioppettino, as well as their white Fruilano (another of my Top 10 Undiscovered favorites!). Both wines are now becoming rising stars in this relatively unknown, but highly respected wine zone.

The Petrussa 2009 Schioppettino is produced following local traditions, where in July the grapes are pruned, and then close to harvesting the leaves closest to the fruit are removed to maximize sun exposure. The harvested grapes are collected in wooden crates, and left to dry until late autumn. Aging first occurs in wooden barrels and French barriques, followed by refining period in the bottle.
The Schioppettino is a deep ruby red, decidedly cherry and berry on the nose. Its' fruity palate is followed with a peppery spice, another "popping" on the tongue. As the flavors develop after opening, everything blends, and it presents a persistent pleasant smokiness. It pairs well with game, other full-flavored red meats, and hard cheeses.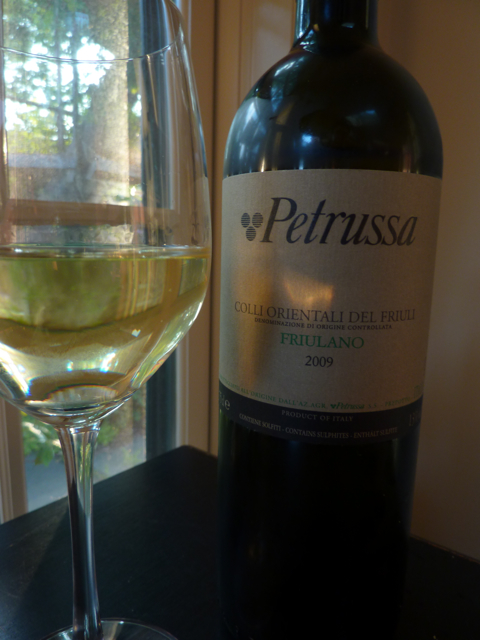 The 2009 Friulano was a hit at the Italian Life Expo, voted the Best White Wine by the attendees. Made from 100% Tocai Friulano grapes, and aged in stainless steel. It is a bright, pale yellow with aromas of tropical fruit and herbs. A fruity palate, with flavors of melon and rich fruits are complemented by a touch of minerality and notes of almonds and sage. It is a wonderful accompaniment to antipasti, as well as fish and white meat dishes.