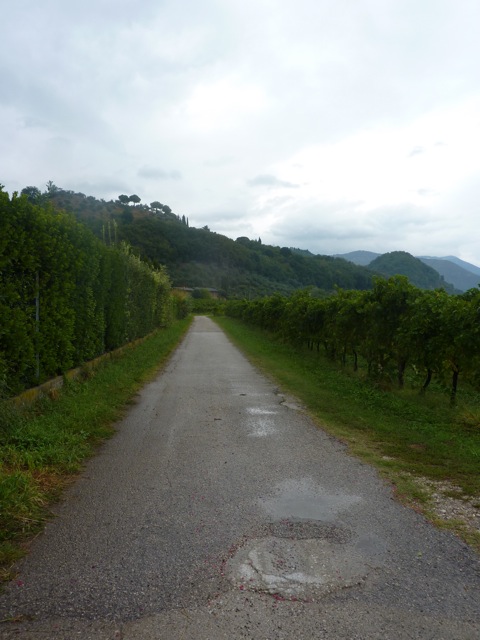 Vigneto Due Santi is located right outside of Bassano del Grappa, below the Valsugana. The "Vineyard of Two Saints" was founded in the 60s. Now 35 hectares in size, with 22 under cultivation of vineyards, they produce whites, reds, prosecco, the sweet dessert wine Torcolato, and olive oil from the trees located on the other 13 hectares. The south-facing foothills of their vineyards allow the cool breezes from Valsugana to flow down over the grapes, allowing them to ripen perfectly.

Vineyard Two Saints was founded in 1965 by the Zonta family by brothers Nino, Attilio Maria, Armando and Renzo, as part of the post-war economic revival of the Bassano area. They built a beautiful wine cellar dug into a hill, in an area which is extremely well-suited to the cultivation of grapes, and the processing is still done there today.

Today, the winery is run by cousins Adriano and Stefano Zonta (their name is on the bottle, rather than Due Santi), who returned to the family farm after completing their studies, bring with them new energy and ideas. They have more vineyards under cultivation than the winery can handle, so they can pick and choose the best grapes, and replant when necessary to insure only the highest quality grapes are used in the production of their wines.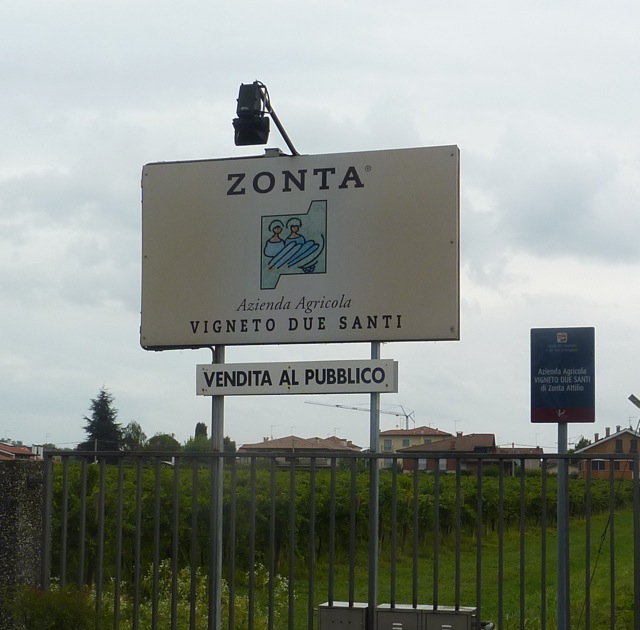 I tasted the 2007 Zonta Vigneto Due Santi Cabernet. A blend of 70% Cabernet Sauvignon and 30% Cabernet Franc, it is aged for 15-18 months in new barrels before bottling. An intense, ruby red color, with an aroma of cherry and spice. It is well-balanced, tasting of red fruits, spices and licorice with a persistent finish and medium tannins. A very drinkable, enjoyable wine.