A very interesting, and relatively unknown varietal from Alto Adige, Vernatsch is a black skinned grape that carries many names; in Alto-Adige with its dual languages of German and Italian, it is called Vernatsch. In Trentino, Italians use Schiava, which means 'slave', this same varietal grown in limited quantities in Germany, where it is known as Trollinger.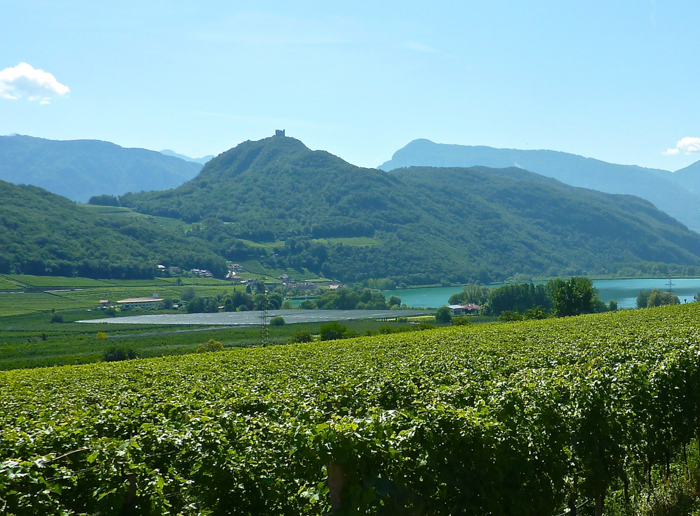 Schiava or Vernatsch wines are primarily exported to the German-speaking countries to the north. The best known come from around picturesque Lake Caldaro, or Kalterersee. This DOC is actually one of Italy's largest DOC producers, with over 20 million liters per year. But you will find Schiava wines produced throughout the Sudtirol, along the Adige river into Trentino and even as far south as the Veneto, where they are produced under the Valadige DOC.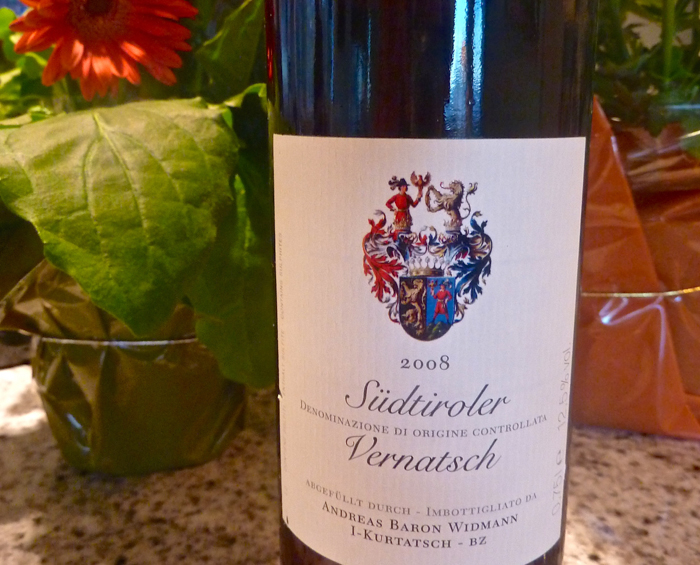 Baron Andreas Widmann is one of the best winemakers of this region, producing limited quantities of his elegant, understated wines. His beautiful estate and cellar are in the old part of the village of Cortaccia; the cellar is under the house, and the scale of it is more like home winemaking than commercial production. His family has made wine here since 1824.

I've tasted the 2009 Andreas Baron Widmann Vernatsch. The grapes for this wine are grown in a vineyard named Nockerisch, located high in the hills outside of Cortaccia. It's initial fermentation occurs in stainless steel tanks, with a secondary fermentation and aging in wood casks. This is a light, flavorful wine; lots of red berries, spice and herbs, with a persistent, just slightly bitter finish. It's bright acidity makes it a great pairing to the local pork dishes, like speck and salumi.

To quote Gambero Rosso, "These wines are subtle masterpieces....Their style is reserved yet convincing because it give voice to both the varietal characteristics and the terroir.....If we had to choose the five best grape-growers in Italy, the name of Andreas Widmann would be amongst the first to come to mind."