The Branko winery is located in Cormons, in the Province of Gorizia, Friuli-Venezia Giulia, on the Slovenia border, and the center of the Collio DOC wine region. It is a small (45,000 bottles in 2010) family run winery, named after patriarch Branko Erzetic, whose son, Igor, runs the operation today. The current winery was set up in 1950, but the roots go back much further, as the Erzetic family has been cultivating grapes and producing wines here for many, many years. The family holding are vineyards in Zegla, near the current production facility, as well as land near Novalis and Plessive, all superb sites within the northern hills of the Collio region.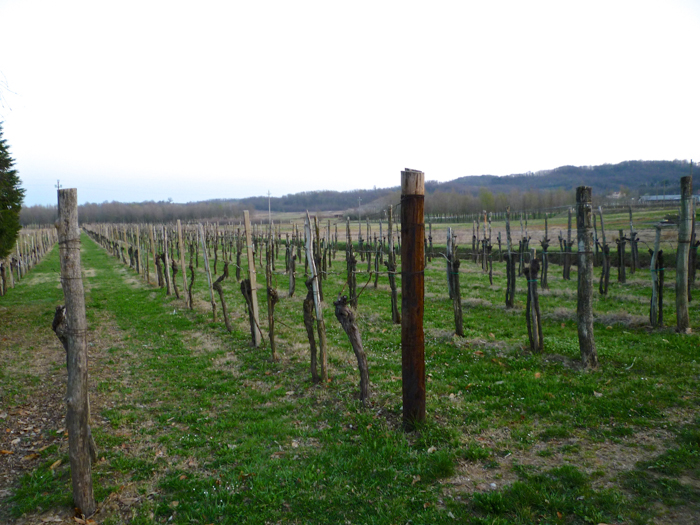 Branko's flagship wine is its' Pinot Grigio, a regular contender at Gambero Rosso's Three Glass finals, and has walked away with the prestigious 'tre bicchieri' award on numerous occasions, earning a reputation for a top notch example of this sometime overlooked varietal.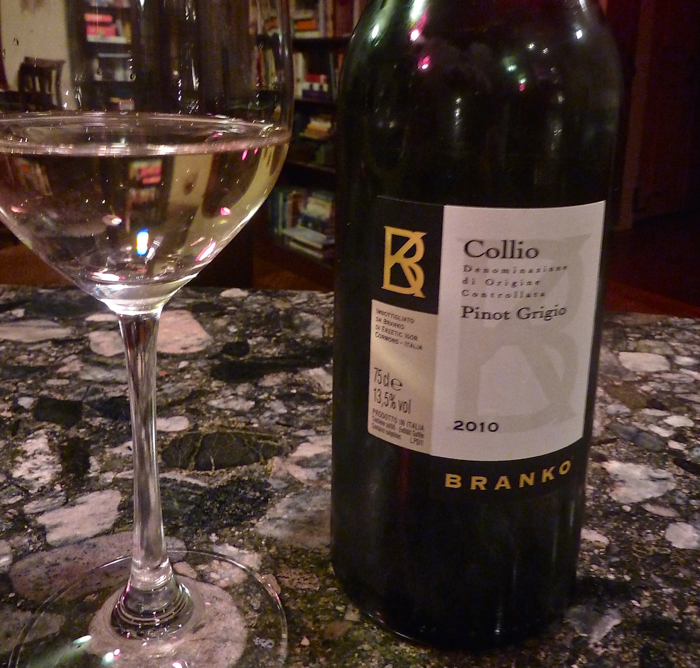 I recently tasted the 2010 Pinot Grigio. A deep citrus fruit nose, and plenty of structure. The fermentation of this wine is divided between 80% of the time in stainless steel tanks, finishing off in 500 liter French wooden barrels. The combination works amazingly well, giving the wine a plethora of flavors on the palate, from full-bodied citrus, spiced fruits and roasted nuts. It manages to be both complex and refreshing at the same time, and is now one of my favorite Pinot Grigio wines.