The Colli Altotiberini DOC was introduced in 1980, and revised in 2005. Located in northern Umbria, this ridge of low lying hills runs from Citta di Castello in the north almost to Perugia in the south, following the course of the Tiber River. Alto translates to 'high', giving the name Altotiberini.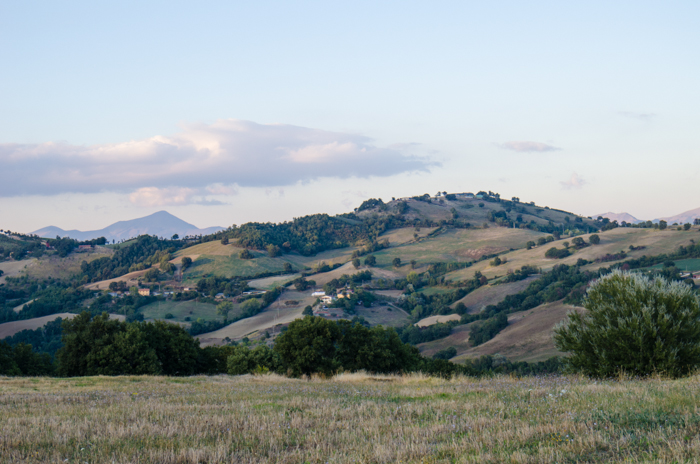 This DOC covers a variety of wines, both varietals and blends, red, white and rose.

Colli Altotiberini Bianco is based on the Trebbiano grape (minimum 50%), with a higher alcohol version designated as Superiore. There are also varietal wines based on the Grechetto and Trebbiano grapes. The Bianco wines are best served with fish.

Colli Altotiberini Rosato is a Sangiovese based rose. A great wine to serve with antipasti, vegetable risottos, spicy fish soup, and eel.

Colli Altotiberini Rosso is again a Sangiovese based blend. Varietal reds from this zone include Sangiovese, Cabernet Sauvignon and Merlot. The Riserva designation indicates aging of at minimum 24 months. Serve with cured meats and cheese, pasta dishes with tomato based sauces, and grilled or roasted meats.