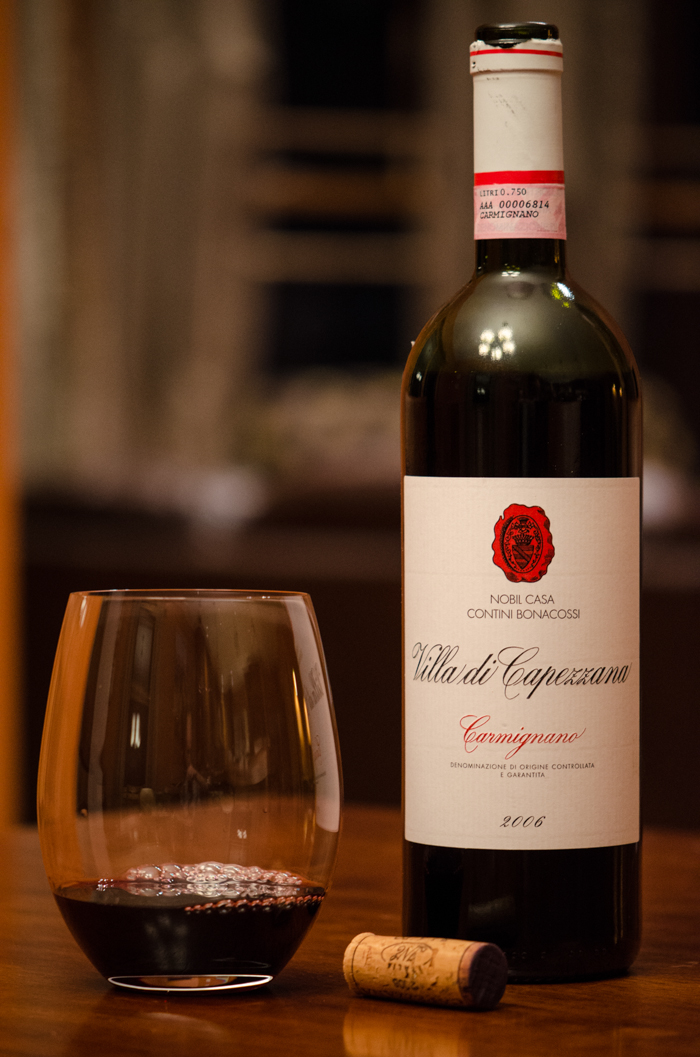 Carmignano is a very small but prestigious wine zone in Tuscany - one of the 6 DOCG zones in this region. Located in a valley about 16 km west and north of Florence, it is barely 100 hectares, and consists of only 20 producers in total. The leading producer in this appellation is Capezzano, an estate that is responsible for nearly 50% of this regions' total production.

Etruscan artifacts demonstrate that wine was produced in this region as far back as 1000 B.C. In 1716, Cosimo deMedici III issued an edict that identified four distinct districts of Tuscany that produced the best wines. This was, in essence, the first attempt to identify wine 'zones', stipulating the areas in which the grapes must be cultivated, and forbidding the use of the names of these specific wines in any other area. One of the four regions was Carmignano.

After initially being lumped in to the Chianti wine zone when the modern day DOC regulations were developed, Carmignano earned its rightful place as its own DOC in 1975, and was then elevated to DOCG status in 1990.

The wines of Carmignano, like many Tuscan wine zones, are based primarily on the native Sangiovese. Here, however, a long tradition of cultivating Cabernet Franc and Cabernet Sauvignon in this region has lead to the inclusion of these two varietals in the production of the Carmignano wines, the first Tuscan wine to allow this. Local legend claims that Catherine deMedici was responsible for the introduction of these varietals in the region, but regardless, they flourish in the terroir of these hills.

The regulations for Carmignano DOCG  specify the blend should contain a minimum of 50% Sangiovese, with up to 20% Canaiolo Nero and a maximum of 20% Cabernet Franc and/or Cabernet Sauvignon. Wines made from younger vines and declassified wine can be labelled as Barco Reale di Carmignano DOC.