Tour Umbria, The "Green Heart" of Italy
Lying just to the east of Tuscany, Umbria shares its natural beauty, medieval and Renaissance history and art, and wonderful food and wine. Only one thing is missing - the tourist crowds! Join Italiaoutdoors Food and Wine on our newest bike and wine tour, this one through the lovely untouched Umbrian countryside.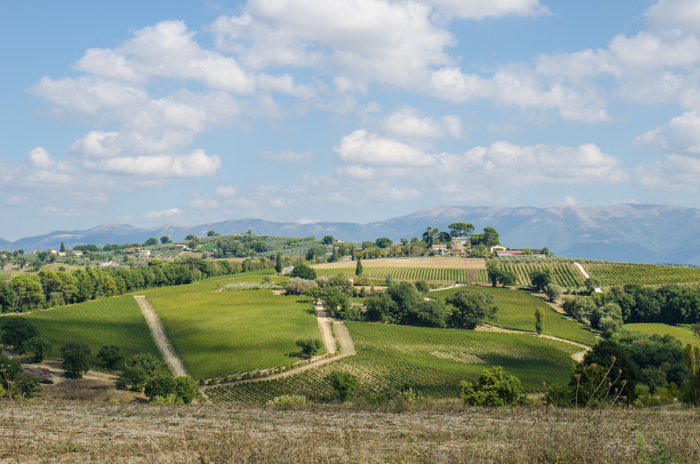 You will enjoy cycling through lush olive orchards and fertile vineyards that produce world-famous oils and wines. Lovely hilltop towns, rich in history, will give us plenty of opportunities to stop and explore ancient Roman ruins, castles, and cathedrals. We'll visit Assisi and the grand Basilica di San Francisco, with it's spectacular frescoes. Each evening, our private wine tastings will introduce you to the amazing regional nature of Italian wines, as we explore the famous wines of Umbria, from crisp white Orvieto to the intense Sagrantino.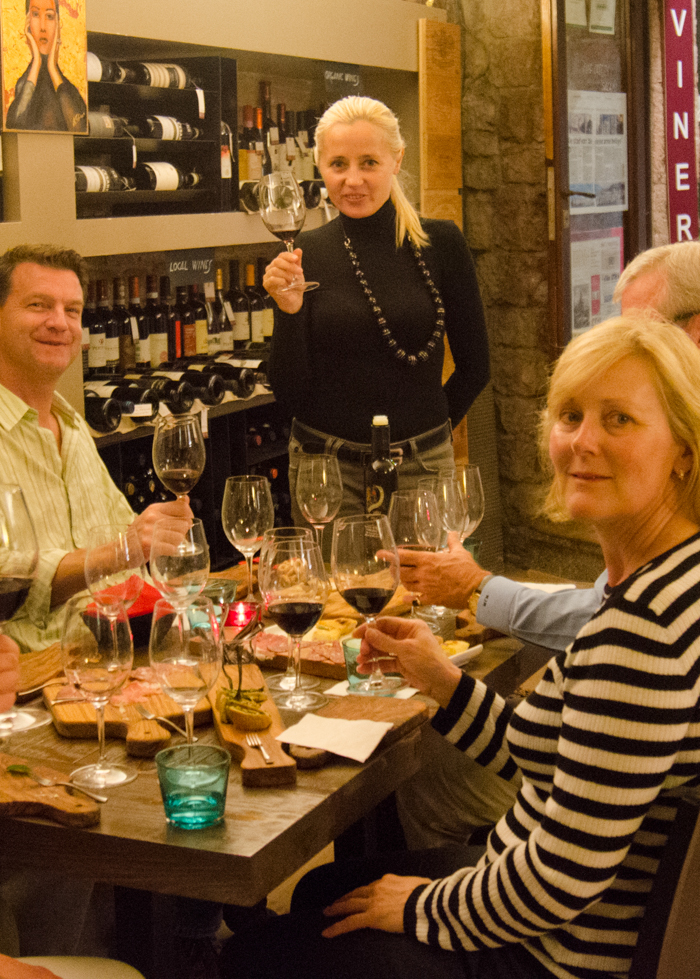 Every Italiaoutdoors Food and Wine tour is designed and led by owners and expert guides Vernon McClure ("Italy's Best Local Guides 2013") and Kathy Bechtel. Our small group size (4-8) allow us unparalleled access to small family producers, the opportunity to join the locals at their favorite neighborhood trattoria, or dine at that exclusive ten table ristorante. Together with the personalized attention of our owner/guides Kathy and Vernon, our tours deliver the ideal combination of guided activities with the freedom to relax, enjoy, and experience the spontaneous. We would love the opportunity to explore this hidden treasure of Italy with you! To begin, This email address is being protected from spambots. You need JavaScript enabled to view it., so we can provide more detail, learn more about your travel style, your cycling, and help with any pre- and post-tour travel.

Our Bike the Wine Roads of Umbria tour:
2018 Tour Dates: April 22 - 28, 2018. 
This email address is being protected from spambots. You need JavaScript enabled to view it. to request your preferred dates for 2018.


7 days/6 nights
Tour Cost: $4395 USD, $300 single supplement
Includes: 6 nights accommodations in 3 star or better hotels, all ground transportation, 5 full days of cycling, guide services, all breakfasts, 3 dinners with wine, daily wine tastings.
Limited to 8 participants, for a highly personalized experience and the best access to small local producers.
Click here to learn more about how we design our tours for all levels of cyclists.
Have a small group of 4 or more? This trip can be run as a private trip for your group, for the same price. We can customize the rides for the skill and fitness level of your group, from expert climbers to casual tourist riders.

A few highlights of our Umbria cycling adventure: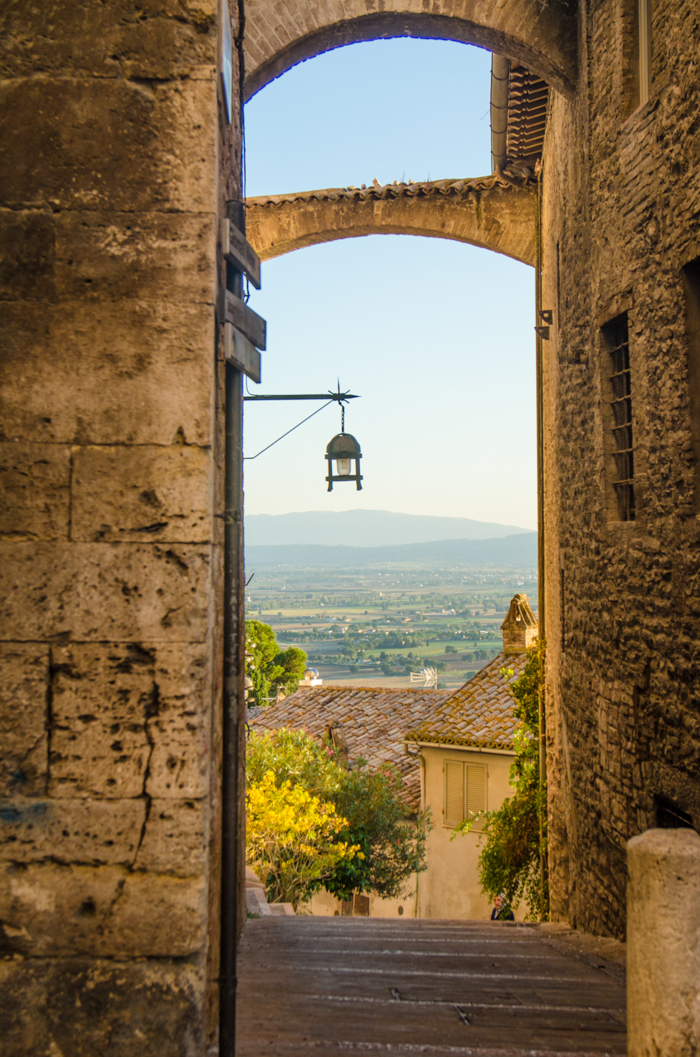 Cycling through vineyards and olive orchards, with the Apennine mountains in the distance
Discovering Umbria's "liquid gold", olive oil
Tour of the Basilica di San Franceso d'Assisi, a UNESCO World Heritage site
Enjoying a refreshing gelato in the ancient Roman town of Bevagna, and again in Montefalco, and again in....
Indulging in a glass of robust Sagrantino wine and a simple pasta adorned with the local black truffles
Daily wine tastings as we immerse ourselves in the history and flavors of Umbria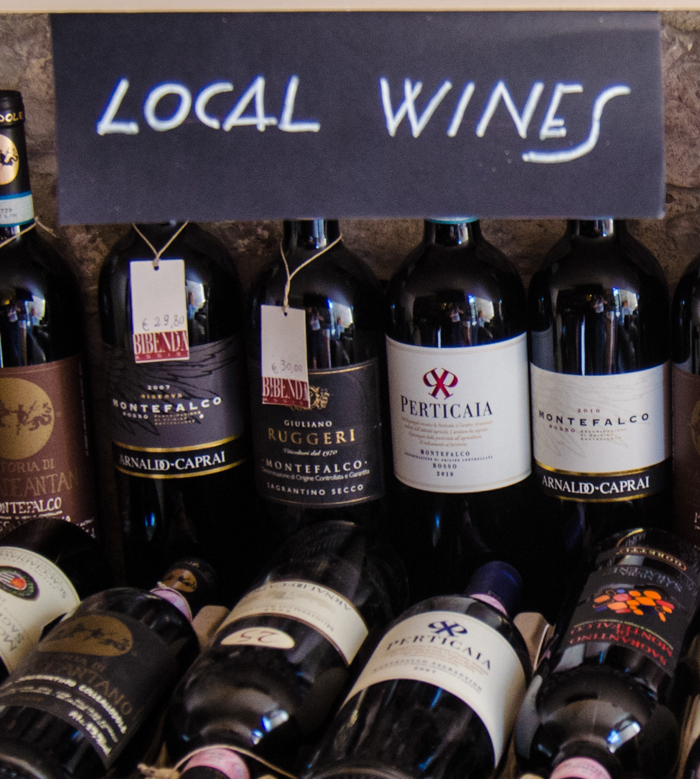 Our tour includes:
Limited to 8 participants maximum
6 nights accommodations at 3+ star hotels
All ground transfers
All breakfasts, snacks on the road as we bike, 3 dinners; the dinners include local wines
Wine tastings
Bike rental, equipped with water bottle, bag, and GPS
Support along bike route
All tips, gratuities, and local taxes
Any entry fees to museums, villas, other venues we may visit
Services of two guides throughout the trip

To sign up, This email address is being protected from spambots. You need JavaScript enabled to view it.. We personally work with each and every guest to answer all questions, and make sure our trip is customized to your abilities and preferences. We're also happy just to chat, and hear how you would like to travel.
Learn More: