A Perfect Pairing - Cycling and Prosecco!
Join Italiaoutdoors Food and Wine on one of our unique small group cycling adventures, a tour of the lovely Prosecco region and other top wine regions of the Veneto, Italy. We will visit the province of Treviso, where spring is welcomed with the Primavera del Prosecco festival, a celebration of the wine, food, art and culture of the region. We will join the local celebration as we bicycle each day through a different wine region of the Veneto, one of the largest wine producing regions in Europe, discovering the unique products of each DOC, from the world-renowned sparkling wine Prosecco, to lesser known regions such as Piave, Colli Berici, and Breganze. Wine Enthusiast named the Veneto one of the Top 10 Wine Destinations for 2012. Come visit with us!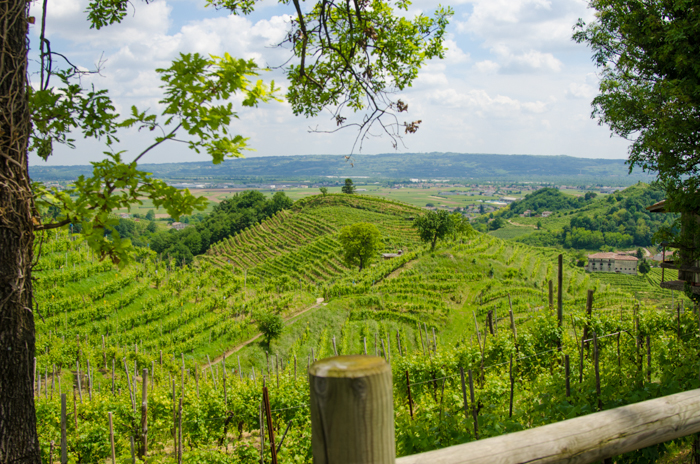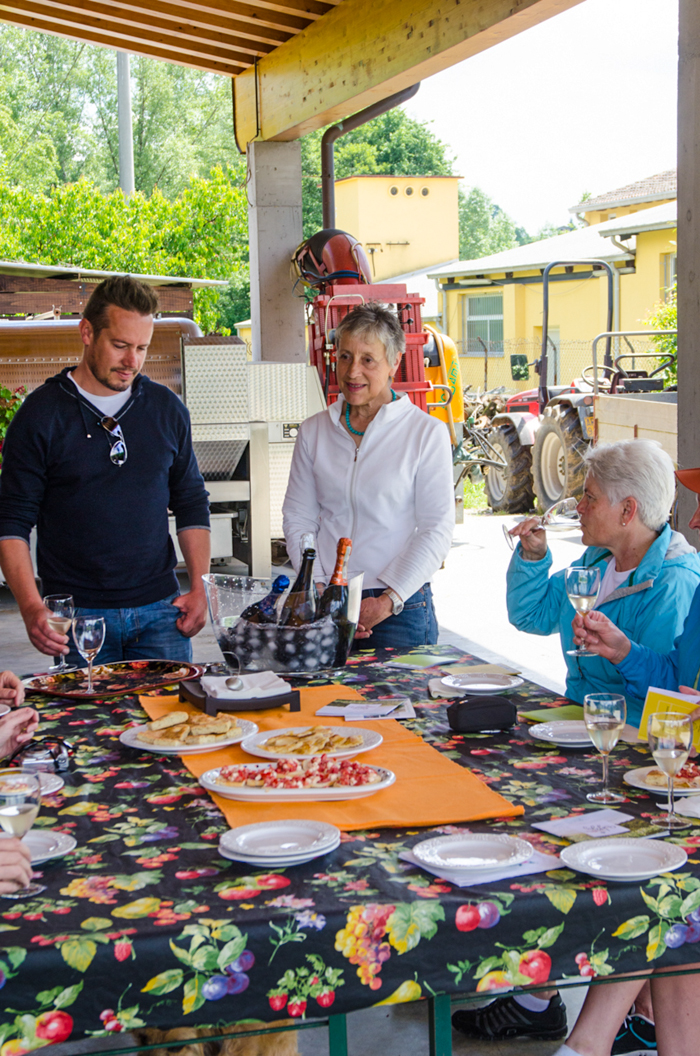 Our daily rides explore vineyards, wineries, larger cities, and small hamlets of the area, with new discoveries around each corner - unknown wines; regional foods; history and local culture. Our afternoons provide an opportunity to relax and explore our new destination, with evening wine tastings and wonderful meals featuring the best in local cuisine. Our owners, Vernon McClure ("Italy's Best Local Guides 2013") and Kathy Bechtel personally lead each tour, limiting the group to 8 participants. Our intimate journeys are created to introduce our guests to the truly authentic Italy we visit; we are unique in our local expertise, from the biking routes and water stops, to the history, foods and wines we find along the way.
To begin your adventure, This email address is being protected from spambots. You need JavaScript enabled to view it., so we can provide more detail, answer any question, learn about your travel style, your cycling, and help with pre- and post-tour travel.
Our seven day/six night Bike the Prosecco Wine Roads adventure:
2018 Tour Dates:
April 29 - May 5, 2018
This email address is being protected from spambots. You need JavaScript enabled to view it. to add your preferred dates.
$4395 USD ppdo*.
Limited to 8 participants, for a highly personalized experience, and the best access to small local producers

Have a small group of 4 or more? This trip can be run as a private bicycle tour for your group, for the same price. We can customize the rides for the skill and fitness level of your group, from expert climbers to casual tourist riders. Pick your dates and contact us!
Click here to learn more about our ability to cater to cyclists of all levels.

"Italy is always magical but this week created memories of a lifetime. Vernon and Kathy's exceptional organization made for a wonderful experience." - DR, Boston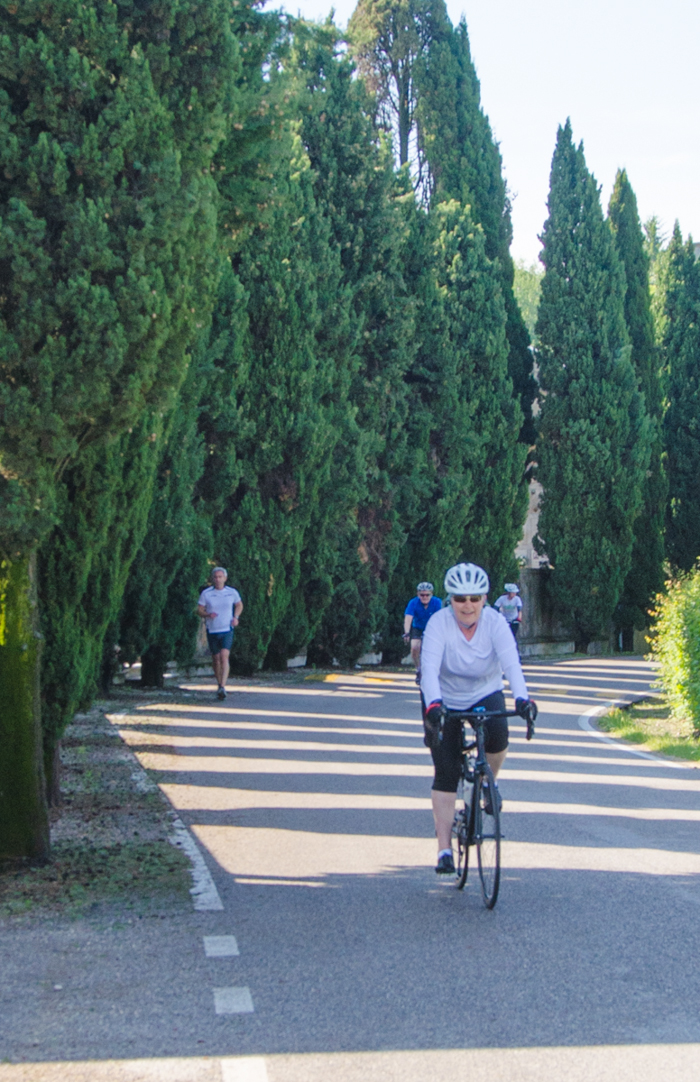 A few highlights of our tour:
Two nights in an intimate villa hotel the heart of the DOCG Prosecco region
Tasting prosecco wines from the Cartizze area, the "Grand Cru" of prosecco
One night in lovely Bassano del Grappa, at the foothills of the Alps
A stop in the town of Asolo, the "Pearl of Treviso"
A grappa tasting at the Poli distillery
An introduction to the Breganze DOC, home to some wonderful reds and the white Vespaiolo
The ancient walled city of Marostica, renowned for it's cherries, which should be in season during our visit
One night in Vicenza, the City of Palladio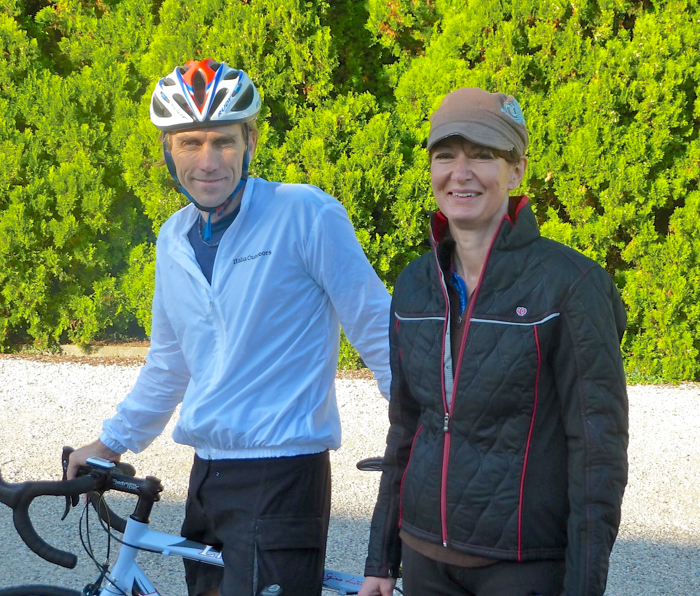 Our tour includes:


Limited to 8 participants maximum
6 nights accommodations at 3 star or better hotels
All ground transfers
All breakfasts, snacks on the road as we bike, 3 dinners; the dinners include local wines
Daily wine tastings
Bike rental, equipped with water bottle, bag, and GPS
Support along bike route
All tips, gratuities, and local taxes
Any entry fees to museums, villas, other venues we may visit
Services of Vernon and Kathy throughout the trip
To sign up, send us an email. We personally work with each and every guest to answer all questions, and make sure our trip is customized to your abilities and preferences. We're also happy just to chat, and hear how you would like to travel.
* Single supplement of $300
This email address is being protected from spambots. You need JavaScript enabled to view it.
Learn More: