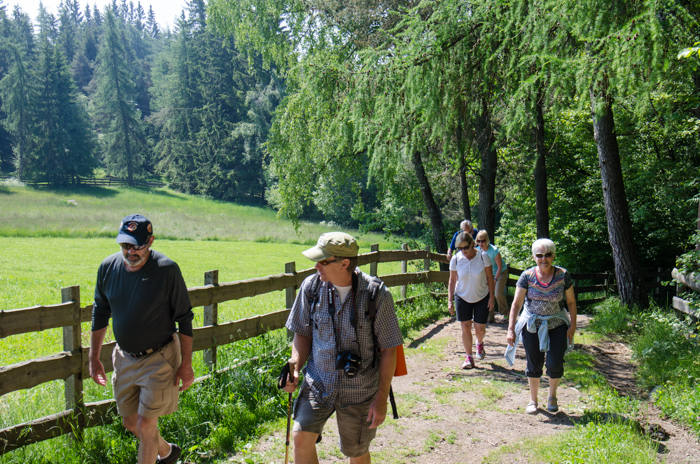 Join with Italiaoutdoors Food and Wine to create your ultimate walking or hiking adventure in Italy. Walk through the loveliest vineyards in Italy, enjoying a private wine tasting at the end of the day. Visit ancient walled towns, overlooked by large tour groups, where history comes alive, and a spectacular vista awaits us around each corner. Take time to share a glass of prosecco on the piazza with the locals. Explore the mesmerizing nature and breathtaking Alpine landscape of the Dolomites, indulging in the best traditional mountain cuisine at a favorite mountaintop rifugio.
We customize walking and hiking tours that explore Italy's best destinations; including
Note - we do not offer single day tours. We recommend contacting the tourist office in the city you wish to tour for local guides.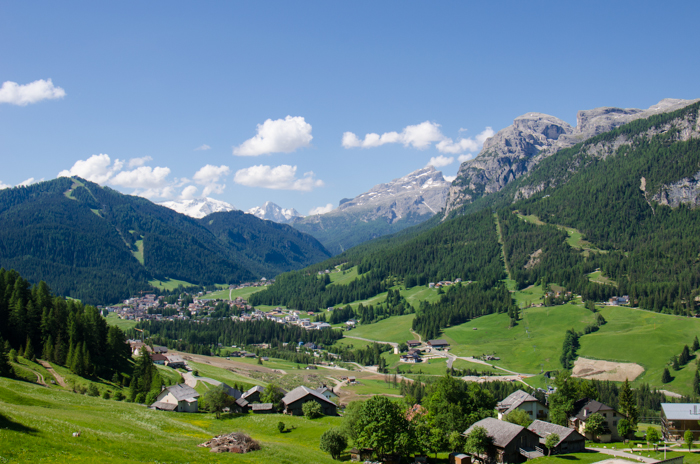 Our daily explorations are designed with your interests in mind - wine aficionados can spend a week exploring different wine zones; history buffs find plenty to discover in Italy from ancient Rome to the World Wars, or enjoy a week trekking through some of the loveliest landscapes in the world, the majestic Dolomites. We allow plenty of time along the way to explore a castle, snap a photo or stop in a cafe to enjoy a snack with the locals. Afternoons provide ample opportunity to relax and explore our new destination, with wine tastings, producer visits and other culinary adventures along the way.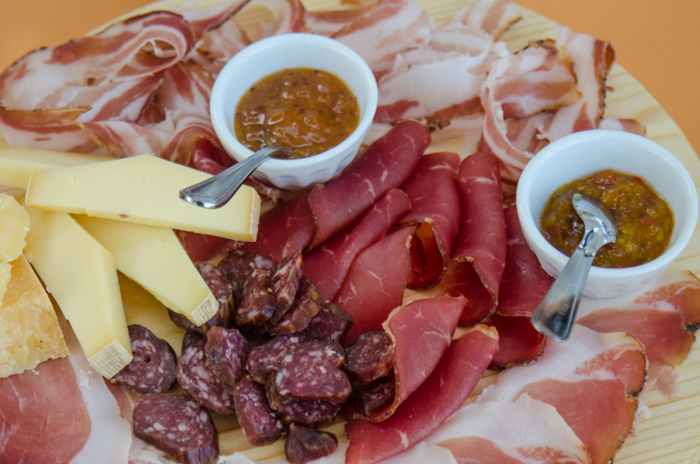 Our owners, Vernon McClure, experienced Mountain Guide, Program Planner, and "Italy's Best Local Guides 2013" and Chef and Italian Food and Wine blogger Kathy Bechtel work with you to create your itinerary, and then personally lead your tour. Our intimate journeys are created to introduce our guests to the truly authentic Italy we visit; we are unique in our local expertise, from the routes we travel, venues we visit, to the history, foods and wines we find along the way. We specialize in creating multi-day explorations for small groups, customizing your adventure to fit your personal travel style.

Your adventure can include: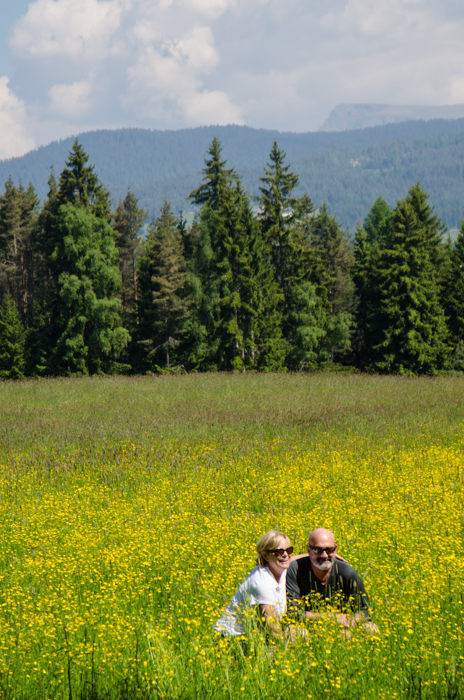 Daily walking or hiking routes designed for your group
Guided walks

UNESCO World heritage sites like Verona
Small, undiscovered walled towns, each with unique local character
Some of the loveliest vineyards in Italy
Hike through Italy's amazing natural landscapes, from coasts to lakes to the spectacular Dolomites

Culinary adventures

Cooking classes
Private winery tours and tastings
Producer visits
Tastings of local products - cheese, meats, pastas, olive oils

Your interests

Venues and destinations chosen to cater to your interests - history, photography, art, architecture, nature
To learn more, send Kathy an email. We personally work with each and every guest to answer all questions, and make sure our trip is customized to your abilities and preferences. We're also happy just to chat, and hear how you would like to travel.