Why Not Have It All?

The Classic Climbs
Undiscovered Wines
Amazing Regional Cuisine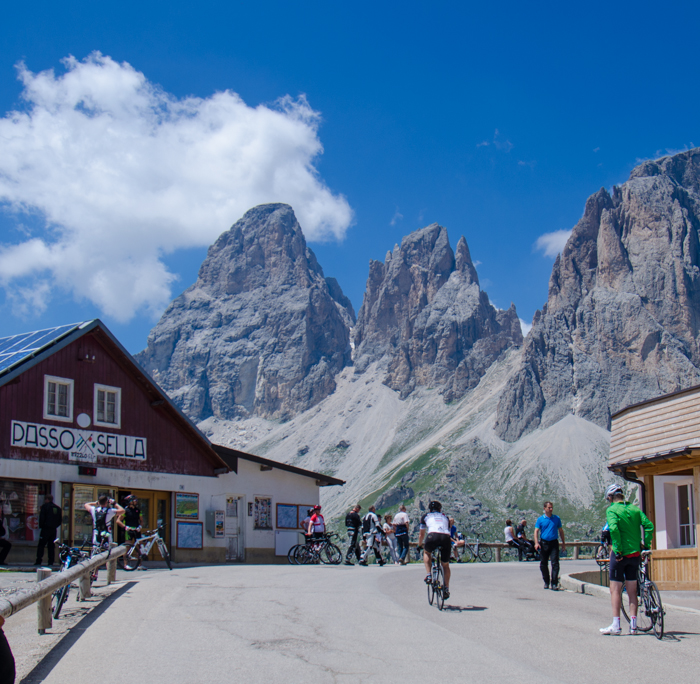 There are bike tours that are centered around great food and wine. Then there are bike tours that visit the classic passes of the Dolomites. But why compromise on your Italy adventure?

The Dolomite mountains are THE destination for cyclists looking to experience the best of Italy. The renowned climbs of Italian cycling lore are found here - majestic Passo Giau, the breathtaking scenery of the Four Passes (Pordoi, Sella, Gardena, Campolongo), formidable Passo Fedaia, and the ultimate challenge - Passo Stelvio. A unique intersection of climates, cultures and geography, where north meets south, mountains give way to the sea, and Germanic culture blends with Mediterranean, all influences that resulted in the Dolomites majestic peaks, fascinating history, and created the most diverse regional cuisine and appealing variety of wines in Italy. If you are a cyclist who believes you shouldn't have to compromise; that active adventures don't need to neglect the finer things in life, then join us as we cycle in the Dolomites, indulge in great foods, fine wines, and discover the history and traditions of this enchanting area.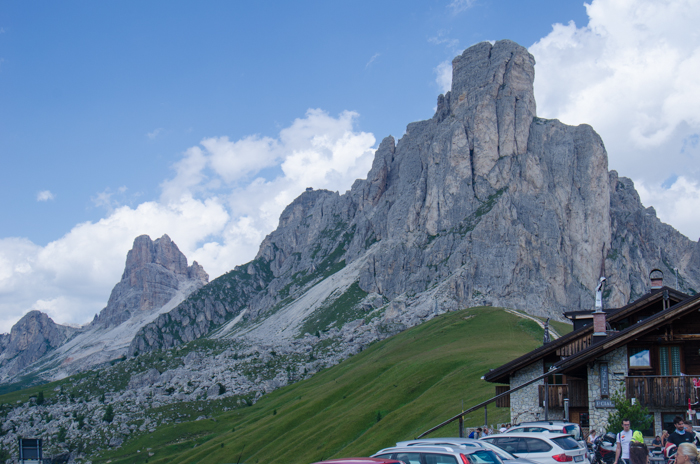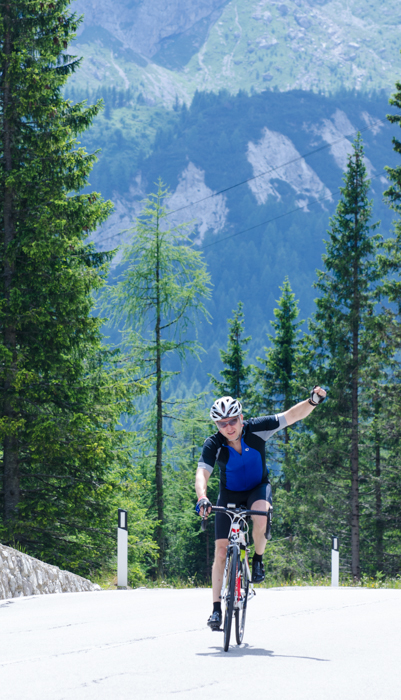 This email address is being protected from spambots. You need JavaScript enabled to view it.

 to request your preferred dates for 2018.

2018 Dates:  July 1 - 8. 8 days/7 nights

Tour Cost: $4695 USD ppdo, $400 single supplement
Includes: 7 nights accommodations in 3 star or better hotels, all ground transportation, guide services, all breakfasts, 5 dinners with wine.

For groups as small as 4, we can run this trip on your preferred dates.
This email address is being protected from spambots. You need JavaScript enabled to view it.

.

 

 

 

 

 

 

Our small group tours are perfect for couples or groups with varied abilities. Each day presents many options for routes so we can offer easier rides and expert coaching for beginners who might be on their first climbing tour, while challenging the strongest cyclists with multiple passes. Our cycling tours are created and personally led by regional specialist Vernon McClure. Recently named one of Italy's "Best Local Tour Guides", Vernon has over 15 years of experience designing and leading tours in this region. He has led tours, designed new itineraries, and trained staff for several well-known multinational tour companies, who relied on Vernon to provide the necessary regional expertise, gained over years of living in Italy and working in the Dolomites, both as a cycling guide and certified mountain guide.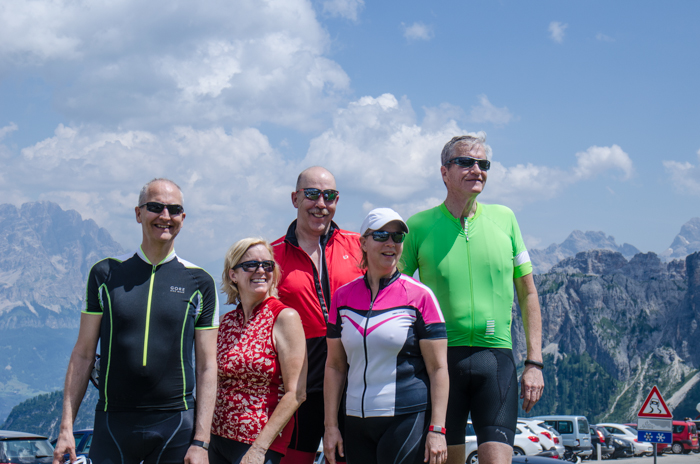 After your ride, restore your energy with the best of the regional cuisine, and discover the local wines unknown outside of these regions (check out Kathy's article "Top Twelve Undiscovered Wines of Northeastern Italy" on Honest Cooking to learn more about these wines!). With Kathy, owner, chef, wine enthusiast and guide to all our culinary adventures, we stroll over to a favorite enoteca to explore the local wines, or spend an hour tasting the pasture cheeses produced by the malga we cycled by on our ride today, as Vernon shares his extensive knowledge of Italian history and local culture.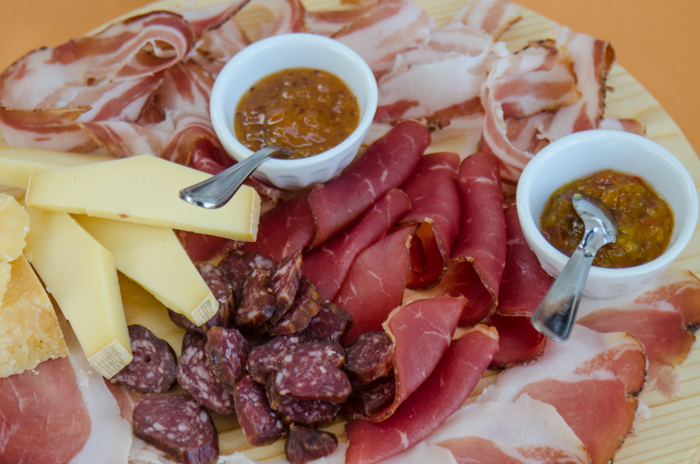 According to a recent article in the New York Times travel section,

"the mountainous landscape leaves no doubt that — with apologies to Tuscany, Sicily and Campania, home of the Amalfi Coast — the Trentino-Alto Adige region bordering Austria and Switzerland features Italy's most stunning topography."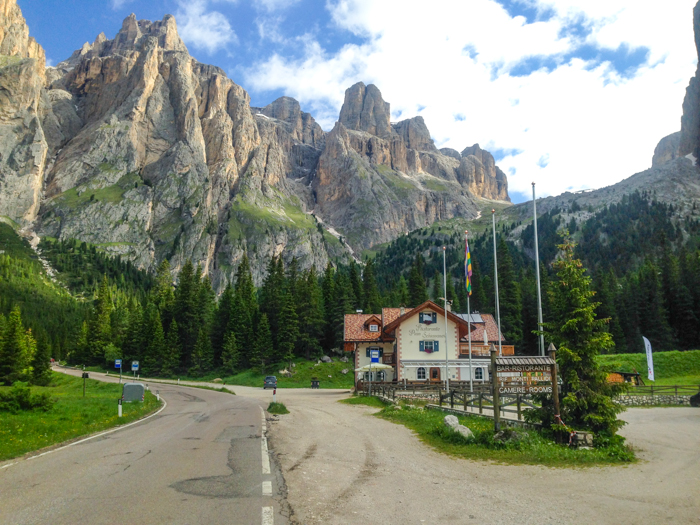 Your adventure includes:
Passo Giau
Passo Duran and Staulanza
Four Passes of the Sellaronda
Passo Fedaia and Costalunga
Passo Stelvio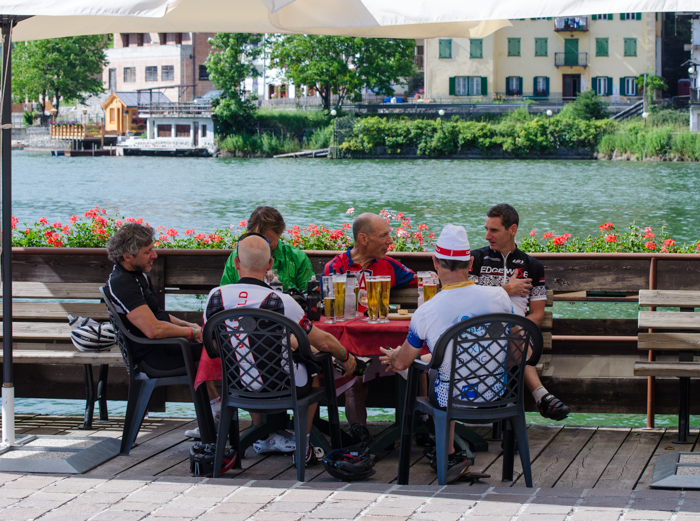 After cycling, you'll enjoy:
Our lakeside hotel in lovely small Alleghe
A night in the vibrant and inviting city of Bolzano
One night in a mountain top rifugio
Tastings of locally produced cheeses, meats, honey
Little known local varietal wines, including the robust Lagrein from Alto Adige and Teroldego Rotaliano from Trentino
Dining in restaurants that specialize in regional culinary traditions, like the beet ravioli from Cortina (casunziei) or the many varieties of dumplings (canederli) from speck to mushroom to spinach.
Discovering the diverse history of this area of Italy