Cycle the Dolomites with the Regional Experts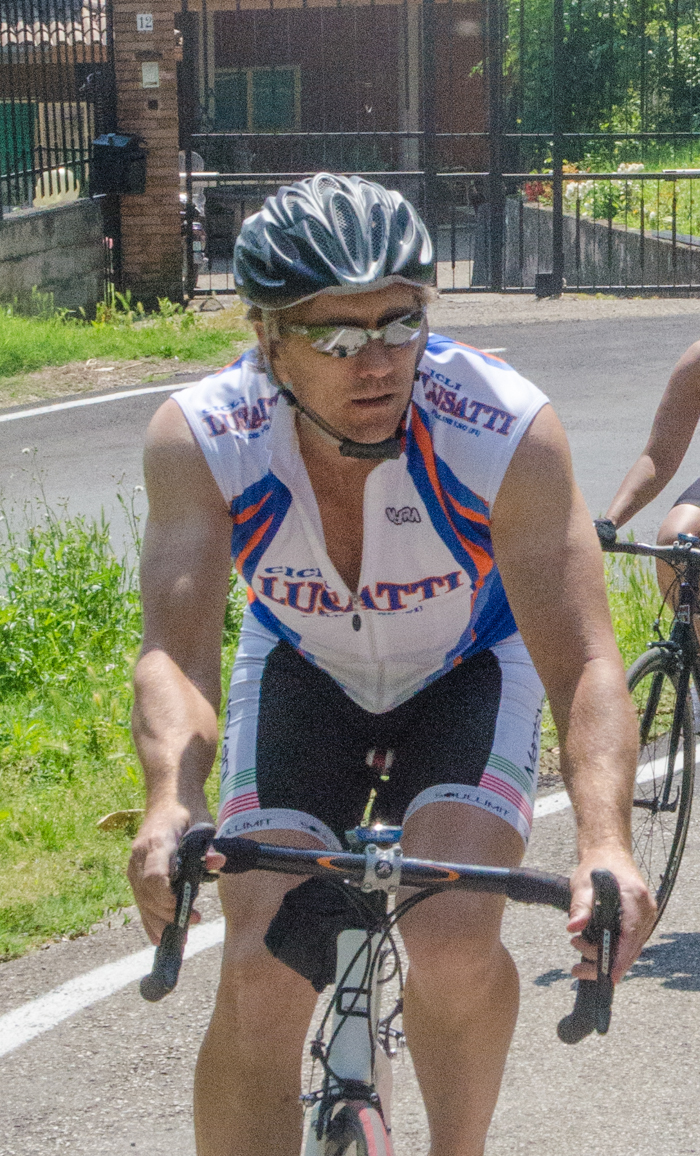 We do not offer tours world-wide, or even Italy-wide; we focus our passion and energies on creating regional tours that allow our guests to truly experience all aspects - the terrain, the rides, the food, the wine, the culture - of the Dolomites, one of the most unique and spectacular areas of Italy.
We offer more Dolomites based itineraries than any other bike tour company, so cyclists of all levels will find an adventure perfect for them. Plan your Dolomites adventure with the team of regional experts, recreational programmer Vernon McClure and culinary and wine programmer Kathy Bechtel.
Vernon has led professional cycling guide training and designed the Dolomites itineraries for large multinational cycling tour providers, who relied upon his regional expertise and extensive program design and risk management training to enhance their Italy programs. We'd love the opportunity to create a program designed just for you!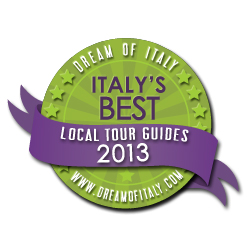 Vernon was recently recognized by Dream of Italy as one of "Italy's Best Local Tour Guides", the only solo bike, hike, and ski guide so honored.

"Aptly called "the MacGyver of active vacations" by travel specialist Madeline Jhawar from Italy Beyone the Obvious, Vernon is the perfect guide if you aim to explore the Veneto region or the nearby Dolomite mountain range by bike, on foot, with skis, or hanging off a sheer rock face."
"The program was very high quality, thoroughly considered start to finish. Kathy and Vernon are so personable, knowledgeable and capable. We look forward to doing another tour with them in the near future!" - CB, South Shore
Our Dolomite Cycling Tours: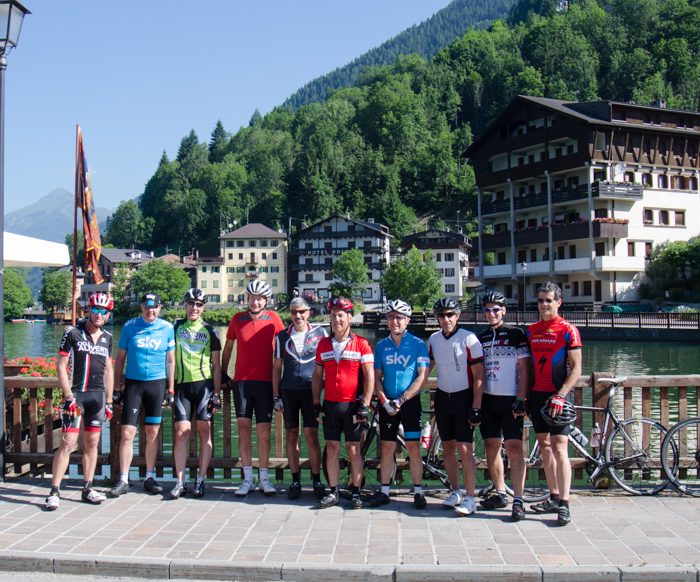 This email address is being protected from spambots. You need JavaScript enabled to view it. to request your preferred dates for 2018.
The Best of the Dolomites: A few famous climbs, and some hidden treasures, overlooked by the larger tour organizations but renowned within the Italian cycling community. And no visit to the Dolomites is complete without discovering the robust regional cuisine and undiscovered local wines. 2018 Dates: July 1 - 7, 2018.

Train Like A Local - Pre-Alps and Piccolo Dolomites Tour: The perfect introductory tour to climbing in the mountains, or a great adventure for groups of mixed abilities. Options from flatter rides to multiple ascents up some of the most challenging climbs in Italy.
The Agony and the Ecstasy - Challenge the Hardest Climbs in the Dolomites.
Bike the Wine Roads of Trentino-Alto Adige: Bike the most beautiful vineyards in Italy, enjoy daily private wine tastings.

Private Custom Dolomite Cycling Trips - Your climbs, your time  - dates when you wish!
To begin your adventure, This email address is being protected from spambots. You need JavaScript enabled to view it. to:
This email address is being protected from spambots. You need JavaScript enabled to view it.

Request more details
Ask any question
Whatever you need as you consider our tours!
Check out our slide show on our Dolomites cycling tours.
Have you cycled in the Dolomites before, and are looking for challenging new passes to conquer? Or are you new to climbing, and looking for an introduction to this type of cycling? Do you have a group of mixed abilities that would like to experience Italy together, but desire different cycling routes? And do you wish to explore the regional culture, cuisine, and wines during your off-saddle hours?
We can personalize your custom cycling tour in the Dolomites for groups of 4 or more, starting as low as $3500 ppdo.  This email address is being protected from spambots. You need JavaScript enabled to view it. to learn more, and start the planning process.
Click here to learn more about how we cater to cyclists of all abilities.