Sagrantino di Montefalco earned its DOCG status in 1992. This zone, in the province of Perugia, consists of the commune of Montefalco, and part of the communes of Bevagna, Castel Ritaldi, Giano dell'Umbria and Gualdo Cattaneo.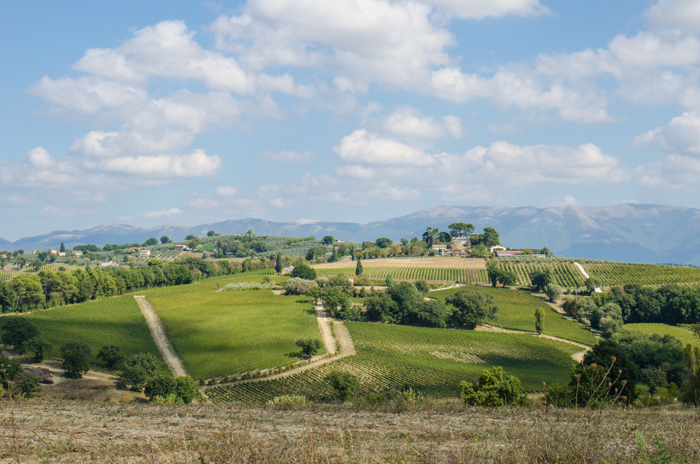 Sagrantino di Montefalco is a single varietal wine, produced exclusively from the Sagrantino grape. This varietal of unknown origin - some claim it hails from France, others claim Greece - is very rarely grown outside of Umbria, and almost disappeared even here until rediscovered in the 1970s. Today, there are only a handful producers that make this wine, and only about 250 acres under production.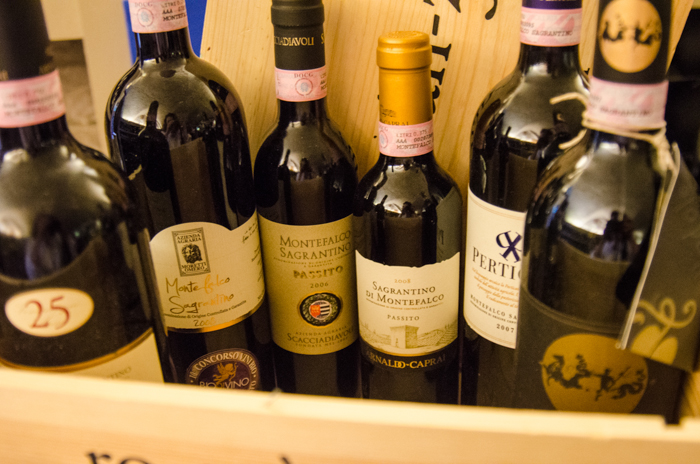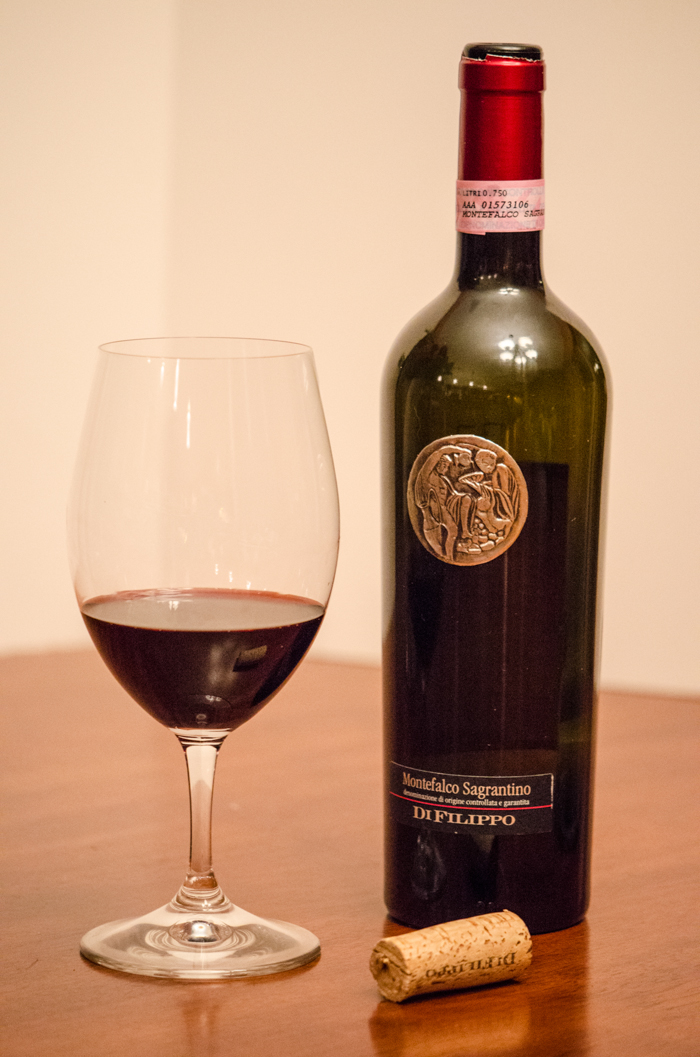 Two types of Sagrantino are produced; a dry red, which much have an alcohol content of at least 13%, and a sweet wine, with a minimum alcohol of 14.5%. The dry style, Sagrantino Secco, must age for 30 months, 12 of which must be in a cask. The sweet style, Sagrantino Passito, must also age for a minimum of 30 months. As Sagrantino grapes have a particularly high concentrations of polyphenols, it requires a bit of skill to produce a drinkable wine with this grape, one in which the tannins don't overwhelm everything else. These long periods of aging allows the tannins to mature, resulting in a more balanced, less aggressive wine.

Dark and dense, loaded with dark fruits with some spicy and earthy notes. It expresses flavors of black cherry, licorice and chocolate. Medium to full bodied, and high in tannins, but with tannins that are more sweet than austere, producing a wine that manages to be both sweet and savory. Another great pairing with the cuisine of Umbria - roasted or grilled meats and hard cheeses.