The Assisi DOC was granted its DOC status in 1997. This zone produces a wide variety of styles, from white and rose to blended reds and single varietals. Located in the townships of Assisi and Spello, it's vineyards are located in the surrounding hills between 180 and 350 meters above sea level.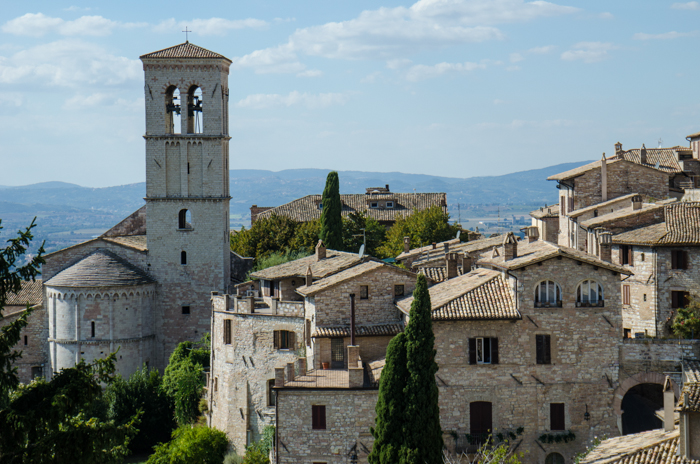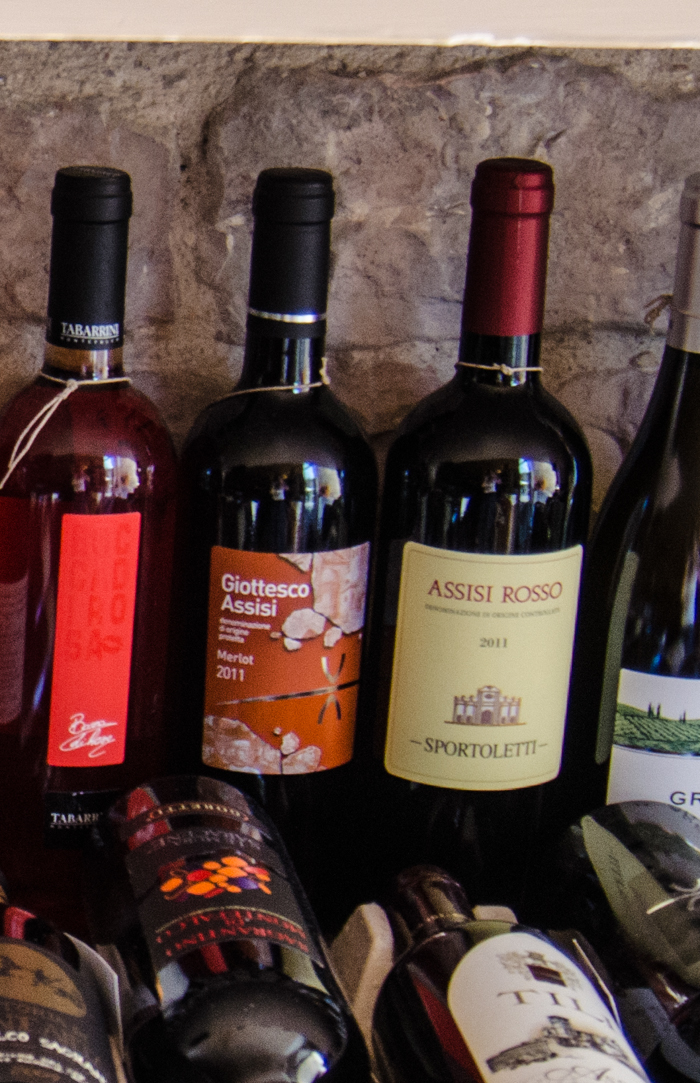 White wines:

Assisi Bianco is a blend of Trebbiano (50-70%), with the addition of 10-30% Grechetto, Umbria's indigenous white, and the remainder other permitted white grapes. Pale yellow, fresh and dry, slightly fruity. A great aperitif or light table wine.

Assisi Grechetto must contain at minimum 85% Grechetto, with the reminder other local whites. A soft, pale yellow, pleasant and fresh, with a well balanced, slightly bitter taste. Great with fish.

Rose wines:

Assisi Rosato is a blend of Sangiovese (50-70%) and Merlot (10-30%), with other local red grapes. The intensity of the color varies, with a delicate bouquet and a dry, fresh, harmonious palate.

Red wines:

Assisi Rosso is produced from the same grapes, in the same proportions. Ruby red, strong aromas, dry, full-bodied and intense. The Riserva designation indicates it has been aged for a minimum of 2 years.

Assisi Novello is the youthful, early drinking version of the Assisi Rosso. Ruby red with a hint of purple, fruity and lively. A nice lighter table wine.