About 120km south of Florence, removed from the more industrialized areas in the north, is the prestigious wine zone of Montelcino. In 1980, Brunello di Montelcino was the very first wine zone in Italy to receive the exclusive DOCG (Denominazione di Origine Controllata e Garantita) quality designation.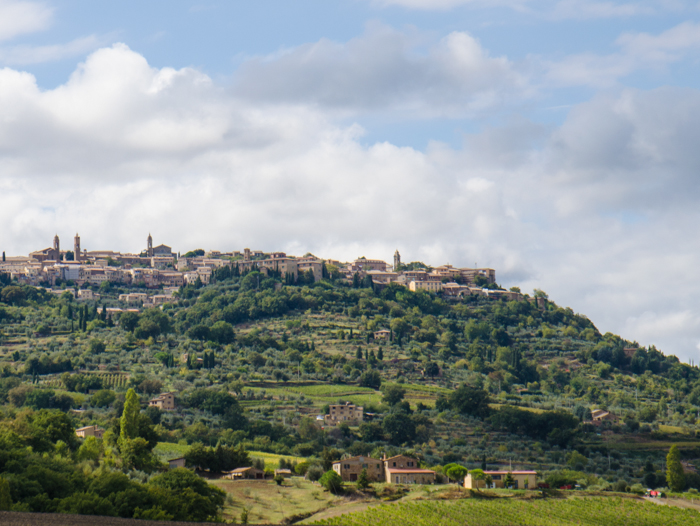 Montalcino is one of the driest and warmest wine zones in Tuscany, where the grapes mature up to a week earlier than in other areas. Much smaller in size than the Chianti, Montalcino still possess a wide range of soil types, from limestone to clay to volcanic. This diversity results in a range of flavors and characteristics, adding to the complexity of the resulting Brunello wines.

The word Brunello is the diminutive of bruno, brown in Italian, and was the vernacular name given to the favorite local grape. In 1879 testing eventually proved that the Brunello grape was actually a large-berried form of Sangiovese, Sangiovese Grosso, and officials designated that the name Sangiovese should be used.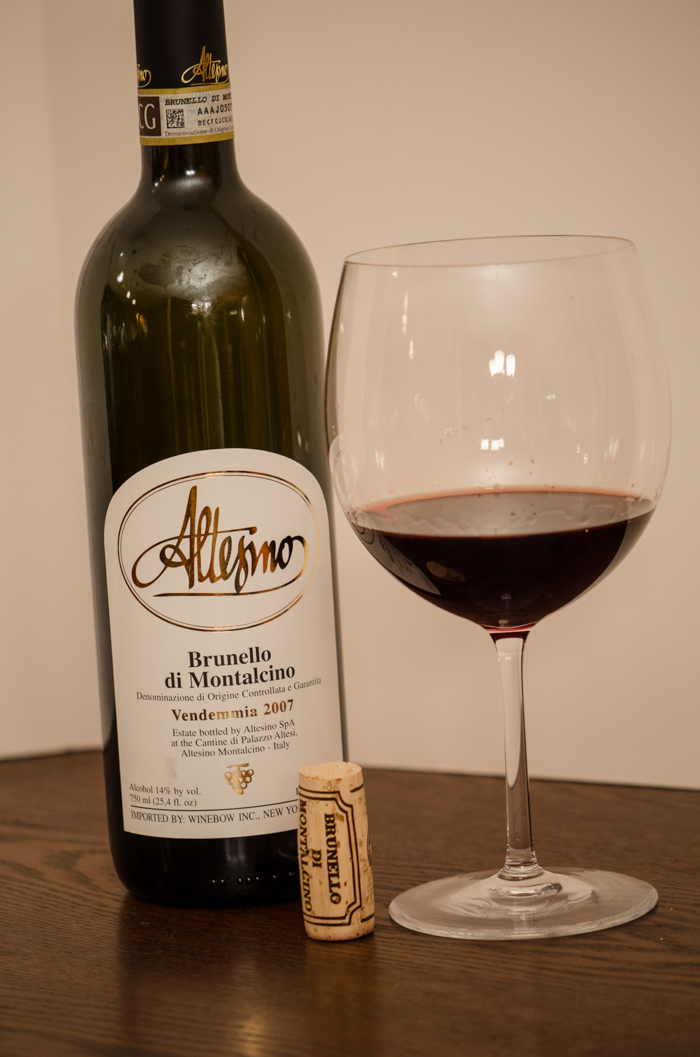 Evidence of red wine production in the Montalcino area dates back to the early 14th century. In the mid 1800s, records exists that mention Brunello wines as being prized particularly highly. These wines were a blend of Sangiovese and other grapes, which were all mixed together prior to fermentation. At this same time, a local farmer, Clemente Santi, began focusing on producing a 100% varietal wine, using only Sangiovese. His grandson, Ferruccio Biondi-Santi, a solider who fought under Garibaldi during the Risorgimento, returned home to take over the family business, and produced the first modern version of Brunello di Montalcino, aging it over a decade in wooden barrels.

By the end of World War II, Biondi-Santi's Brunello di Montalcino wines had earned a reputation as a highly prized wine. At that time, Biondi-Santi was the only commercial producer, but as demand for these rare wines increased, other winemakers entered the market. Today, there are around 200 producers, mostly smaller farmers and family estates.

According to DOCG regulations, Brunello must be made from 100% Sangiovese grapes, and aged for at minimum four years, at least two of which must be in oak, and at least 4 months in the bottle before release. A minimum of five years aging is required for Riserva wines.

Brunello di Montalcino wines are typically a bright ruby red color, turning more garnet with age. It exhibits very pleasant aromas of dark berries, chocolate and tobacco, with notes of floral and vanilla. This is an elegant, full-bodied wine, very well structured with a nice amount of tannins, one that will age beautifully.