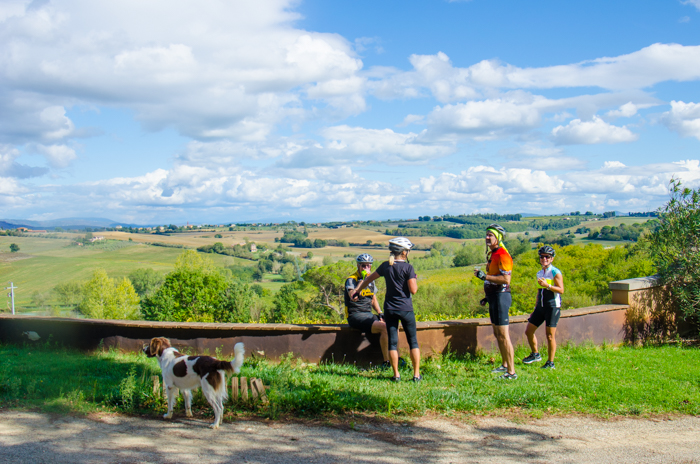 What is a Super Tuscan? A question I am asked often on our Italy tours, be it walking the wine regions in Tuscany, or on a cycling tour. A bit of background to set the stage.
The Italian laws regarding wine production under their DOC (Denominazione di Origine Controllata) system dictate (read my post on Understanding Italian Wines to learn more about this system), among other things, the specific varietals that can be used and origin of the grapes. This system can be quite beneficial to maintaining the quality of great wines, but can also stall progress, restricting some producers to traditional wines made from indigenous grapes according to long-standing, and perhaps outdated techniques. A very frustrating situation for Italian winemakers looking to appeal to an increasing sophisticated international audience.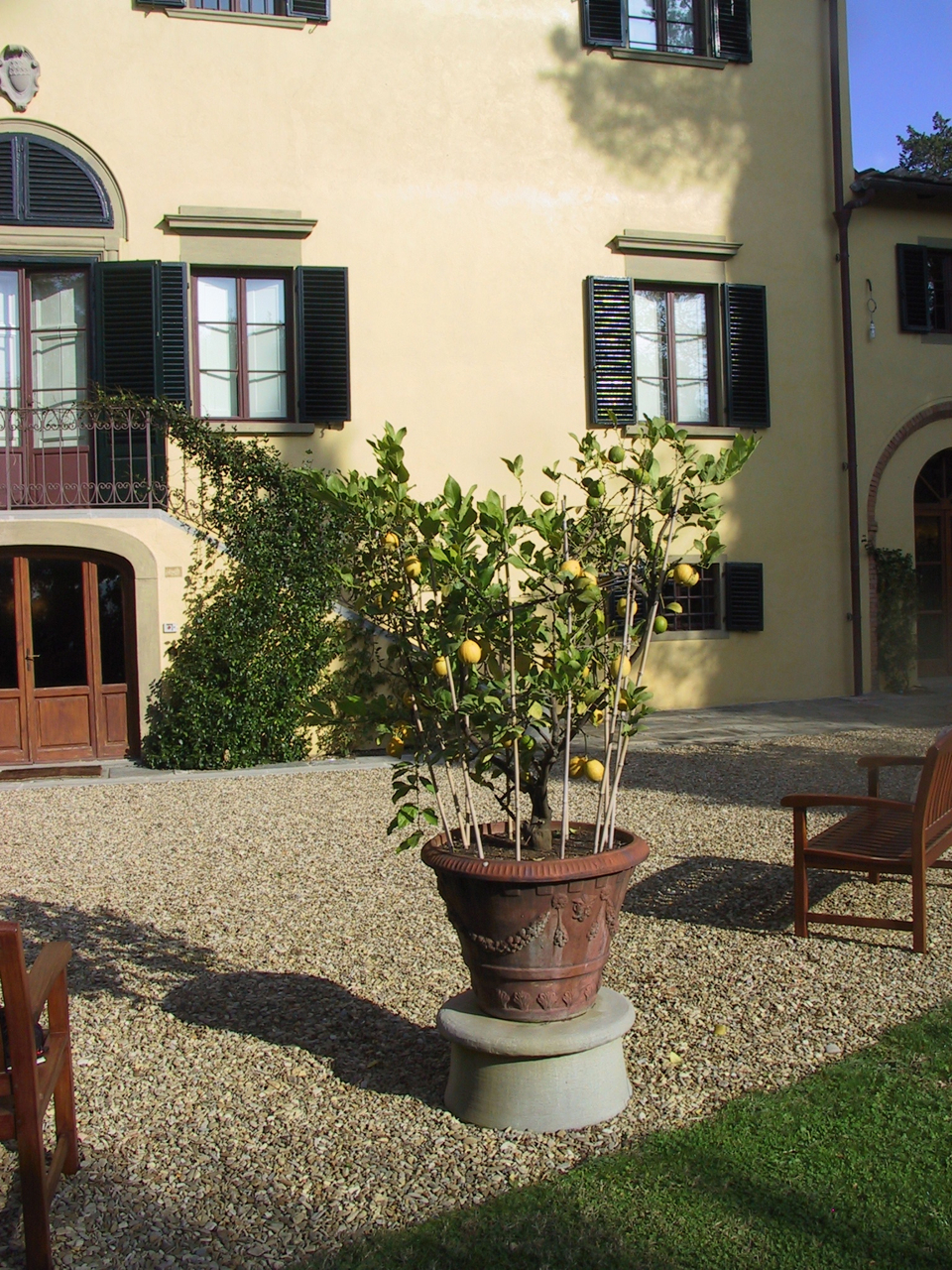 One region stuck in this situation was Chianti Classico. You may recall the old style Chianti bottles wrapped in a straw covered flask, ironically called a fiasco. In the 1970s this was one of Italy's most highly exported wines, but found itself loosing ground to other more 'respectable' wines based on international varietals like Cabernet Sauvignon, Merlot, and Cabernet Franc.
The traditional recipe for a Chianti, dictated by the DOC system. required a large proportion of white grapes - from 10% to as much as 30%. The result was a fruity, thin wine meant to be consumed young, with no ability to age. An increasingly hard sell to a wine-consuming public rapidly moving towards Bordeaux style wines.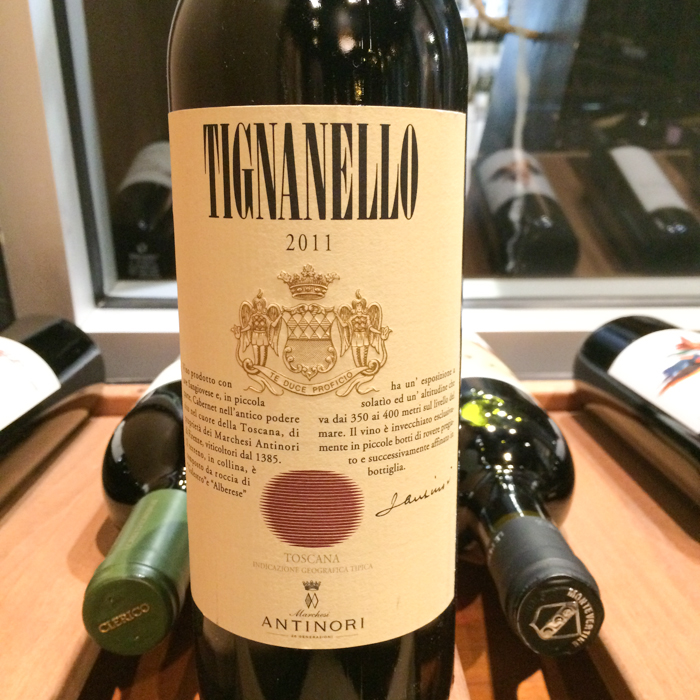 In the early 1970s, Tuscan wine makers, frustrated by the existing system, rebelled, led by the Antinori family. Chianti producer Marchese Antinori released a new wine, Tignanello, in 1974. Instead of the Sangiovese grape, this was a blend of Cabernet Sauvignon and Cabernet Franc from their vineyards in the Chianti region, produced as a Bordeaux style wine, and aged in French oak barrels. Antinori was no doubt inspired by his uncle, Marchesi Incisa della Rocchetta, who since the late 60s had been producing small amounts of a Bordeaux-inspired wine, called Sassicaia (stony ground), in his home in Bolgheri, located near the Tuscan coast in vineyards far from the classic wine producing areas in Tuscany.
In 1978, the Bolgheri area, known prior as a producer of some not very interesting rose and white wine, jumped out of anonymity to garner international attention when the 6-year old Sassicaia beat out an assortment of Bordeaux wines at an international tasting event held by Decanter, a UK wine magazine.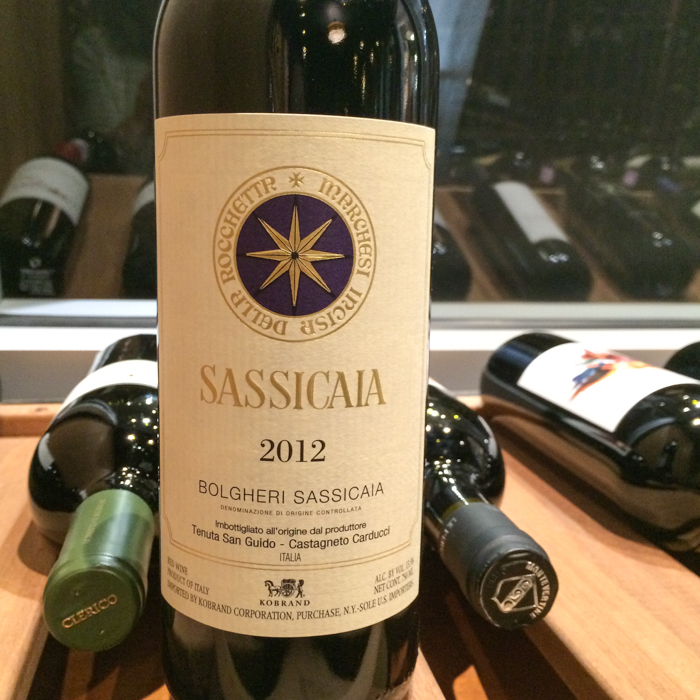 These high quality wines were targeting a commensurate price, but could only be called a Vino di Tavola, sharing this name with the lowest quality Italian table wines. So the term Super Tuscan was adopted, no coincidence in English, to brand these wines, highlighting their superior quality and differentiating them from the lower quality Vino di Tavolo.
As a result of the success of Sassicaia and Tignanello, a groundswell of other Tuscan producers moved to wines based on, or including international grape varieties like Cabernet Sauvignon, Cabernet Franc, Petit Verdot, Merlot, Syrah and others that were not permitted under the DOC. Italian law finally caught up in 1992, when the government introduced the Indicazione Geographica Tipica (IGT) designation. This designation provides deliverance from the restrictions on varietals of the the DOC and the higher-level DOCG. Still considered lower quality than DOC and DOCG, Super Tuscans now often appear under the Toscana IGT designation.
But the revolution made its mark, and today you will find newer DOC appellations bestowed upon the original mavericks. For example, the Bolgheri Sassicaia DOC was created in 1994, for wines from Bolgheri made with a minimum of 80% Cabernet Sauvignon.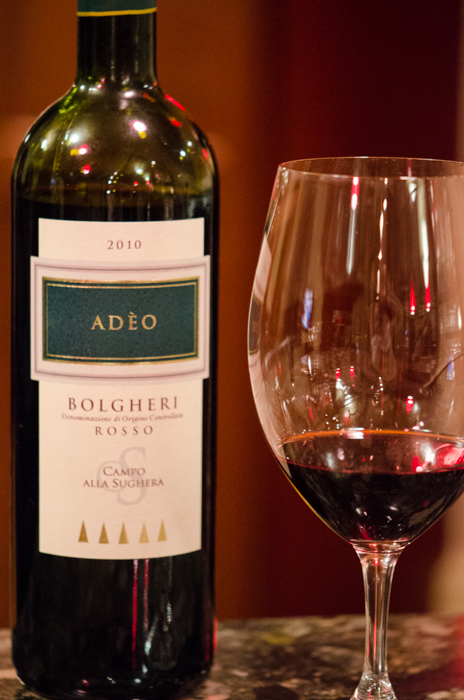 Super Tuscan is essentially a marketing term, not an official designation, originally applied to promote these Bordeaux style wines from Tuscany. It was incredibly successful on that front, with Super Tuscans experiencing great international renown, and commanding high prices. As a result, wine producers in Tuscany began to refer to any wine they might produce that did not follow DOC guidelines as a Super Tuscan, so now you can find Super Tuscans made from 100% Sangiovese. Many of the original acclaimed Super Tuscans, like the aforementioned Sassicaia, are now back in the DOC system. So using term Super Tuscan to describe a wine today gives you very little information, except that it is red, and the grapes  - whatever varietal they may be - are predominately from Tuscany.