Vicenza is a DOC of the Veneto wine region, named for the both the province and the city of the same name that is it's administrative center. The DOC region covers almost the entire province, and can be a bit confusing as it includes land covered by several other wine regions, including Gambellara, Monti Lessini, Colli Berici and Breganze. It is also a fairly recent DOC, founded in 2000.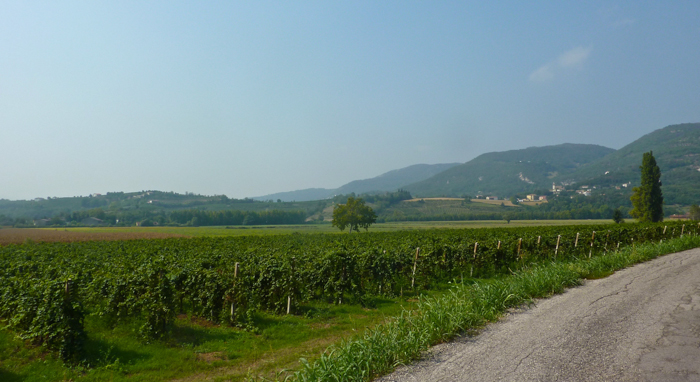 The city of Vicenza lies at the northern end of the Colli Berici hills, at the foot of Monte Berico. The Basilica di Santa Maria di Monte Berico stands at the top, constructed around the year 1430 following two separate sightings of the Virgin Mary, who ordered the church's construction. Today, pilgrims still visit the Basilica to implore the assistance of the saint.

The Bacchiglione river flows north-south through Vicenza, from the Alps to the Adriatic. The river's water quality has recently fallen to dangerously low levels, and high amounts of fertilizer washing into the river from its watershed have caused the river to become highly contaminated. Most of the quality vineyards are located high up in the hills, but vineyards located in close proximity to the river should warrant attention.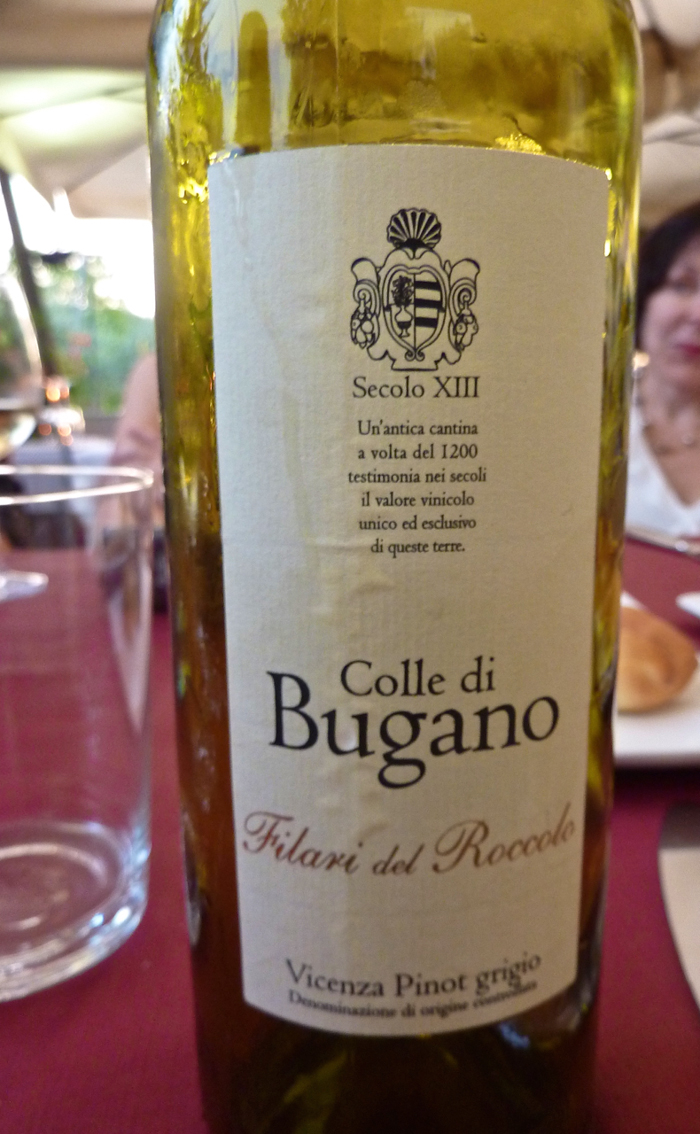 The wines from the Vicenza DOC are pretty typical for a Veneto wine region. It's bianco blend must contain at least 50% Garganega, with the remainder being any of the other nonaromatic white varietals listed below. The rosso blend is similar in definition, based on Merlot. There are still, sparkling, and even sweet (passito) versions of these blends.

Varietal wines from the region must contain at minimum 85% of the named varietal. For whites, international varietals Sauvignon Blanc, Pinot Bianco, Pinot Grigio, Riesling and Chardonnay can be used, as well as several indigenous grapes, including Manzoni Bianco, Moscato Bianco, Moscato Giallo, Garganega, and Riesling Italico. Sparkling wines are produced from Chardonnay, Pinot Bianco, and Garganega.

Red varietals include Merlot, Cabernet Sauvignon, Pinot Noir, Cabernet Franc, and the native grape Raboso. Those bearing the Riserva label must be aged at least 2 years, including 3 months in wooden casks.