The Vicentine Piedmont area has always been a land with a great wine-growing tradition and since 1969 it has been recognized with the first DOC area in the province of Vicenza: the "Breganze" Controlled Denomination of Origin. The area includes the hills and immediately underlying plains, including the three valleys of the rivers Astico and Brenta. The town of Breganze is the center of this area, surrounded by Thiene to the west and Bassano del Grappa to the east.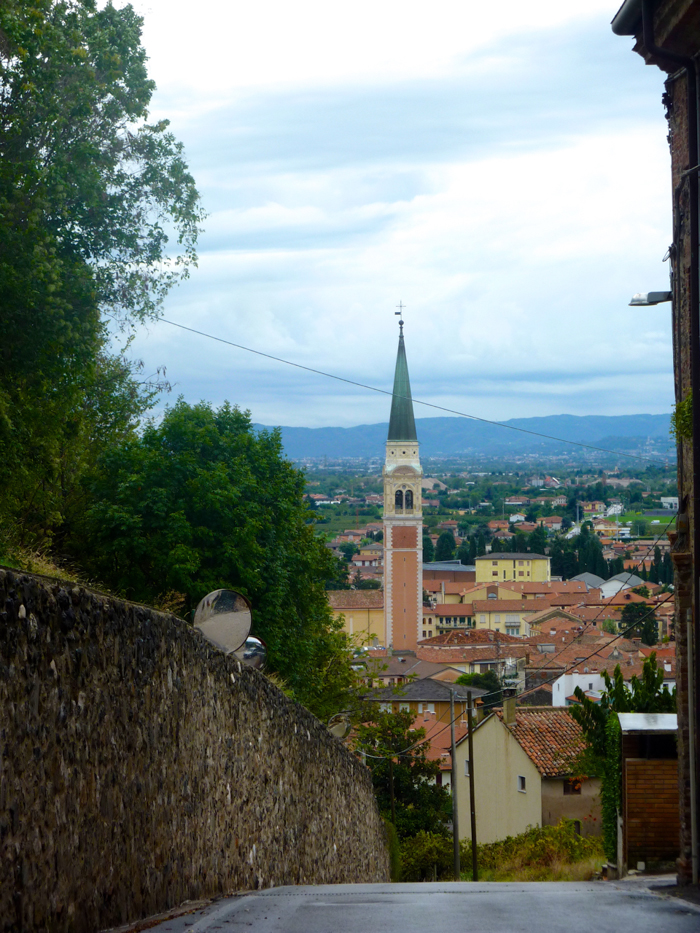 Breganze is a DOC wine that may be defined as small if compared to other DOCs in the Veneto region, with an overall production of about 45 thousand hectoliters. The DOC area is managed by a Consortium of Protection to which thirteen winemakers belong as partners. They include 12 private companies, and the "Beato Bartolomeo" wine cellar of Breganze. This is an authentic institution in the area and produces almost 90 percent of the DOC from grpes grown from over 600 members.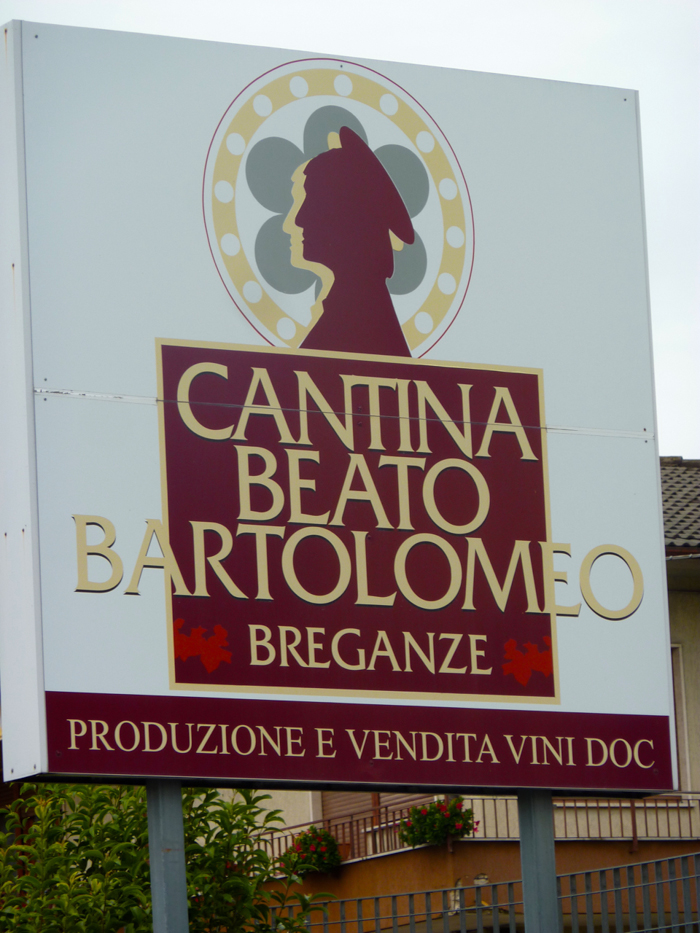 From an oenological point of view, the Breganze DOC incorporates a series of wines that are extremely different from each other, each reflecting in its own unique way the territory of the upper Vicentine Piedmont area.

Whites

Breganze Bianco DOC: This wine is substantially a Tocai, with a straw-yellow color and green reflections. It has a fruity nose, with acacia flowers, and a smooth, slightly bitter taste. It pairs well with soups, first course dishes and delicate fish.

Breganze Vespaiolo DOC: This wine is produced only with Vespaiolo grapes, which are cultivated only in this area; it has a straw yellow color with greenish reflections and a slightly aromatic bouquet. The taste is dry and pleasantly fresh. It pairs well with fish dishes, primarly those dishes of VIcentine tradition, such as baccala and Bassano asparagus.

Breganze Pinot Bianco DOC: Breganze Pinot BIanco is a light straw yellow in color. It has a fine and elegant bouquet with hints of fruit, a dry but round, harmonious and velvety taste. It is a whine to enjoy throughout the meal and is ideal with fish.

Breganze Chardonnay DOC: This wine is yellow, with greenish reflections. It has an intense and pleasantly aromatic bouquet reminiscent of exotic fruit. The taste is pleasantly smooth and fruited. This is  a wine of considerable personality which is particularly indicated for light hors d"oeuvres, dishes based on fish and is also a fine aperitif.

Breganze Sauvignon DOC: Breganze Sauvignon DOC has a light, bright color, a decisive and fruited bouquet and a full bodied, velvety and considerably sapid taste. It is ideal in combination with fish, with crustacean hors d'oeuvres and is an excellent aperitif.

Breganze Pinot Grigio DOC: This wine has a tenuous straw yellow color and sometimes has copper reflections. the bouuet is fruited with a slightly spicy note and the taste is full bodied with a slightly bitter after taste. It is excellent as an aperitif and great with hors d'oeuvres. It is an excellent accompaniment for dishes with fish and white wine.

Breganze Torcolato DOC: The Breganze Torcolato DOC is the gem of Breganze's winemaking tradition. It is produced from pressing dried Vespaiola grapes which are hung ("torcolate", in the local dialect) on strings from the wooden beams of the well-aired attics of farmhouses. During this period the grapes lose much of their water, resulting in a concentration of sugars and aromas. After a long fermentation period that lsts two or three months and which is never complete, inasmuch as it stops naturally when the wine is still sweet. The wine is stored in small casks for two years before bottling. The Torcolato has a typical, bright and crystal clear, golden yellow color which is rich in perfumes that are reminiscient of apples, flowers, vanilla and raisins. It has a "sweet-not-sweet" taste, which is full bodied, rich and complex, long lasting fine to the palate. It is a wine for meditation which is good even alone but excellent at the end of a meal.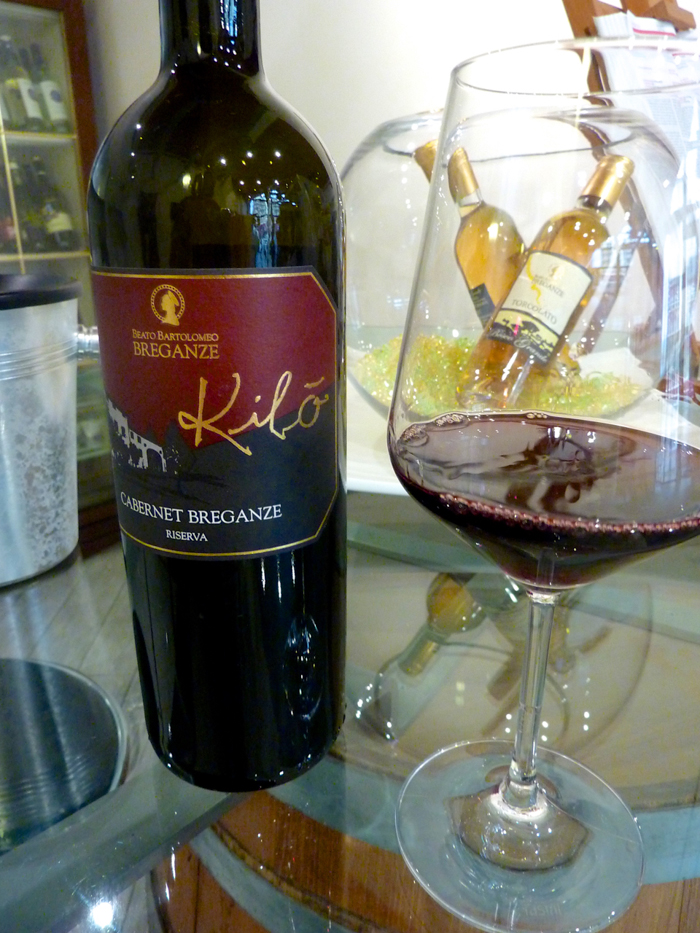 Reds

Breganze Ross DOC: Breganze Rosso DOC is substantially a Merlot, with a ruby red color that has garnet red reflections, a perfume of mature wine, with hints of haymaking and licorice. It has a dry, robust, slightly tannic and harmonious taste, with body. This wine is suitable for second course dishes of red meat, grilled or baked in the oven.

Breganze Cabernet DOC: Made with Cabernet Franc, Cabernet Sauvignon and/or Carmenere grapes, this wine has a deep ruby red color and an intense and herbaceous bouquet with hints of licorice and a dry austere and full-bodied taste which is slightly tannic and sometime herbaceous. It pairs perfectly with robust second courses of roast meat and wild game.

Breganze Cabernet Sauvignon DOC: Breganze Cabernet Sauvignon DOC has a bright ruby red color and an intense and winey bouquet. The taste is round, harmonious and pleasantly tannic. It is ideal in combination with red and white meat dishes, especially with grilled and spitted meats.

Breganze Marzemino DOC: The color of this wine is an often vivacious ruby red. It has an instense, characteristic bouquet with hints of red berries and a full and dry taste and good body, reminiscent of fruits such as raspberries and cherries. It combines well with second course dishes with a decisive taste, such as grilled meats and delicate roasts.

Breganze Pinot Nero DOC: This wine has a bright ruby red color, delicate perfume and dry, pleasantly smooth and sapid taste. It complements roast meats, spitted meats and slightly spicy cheeses.