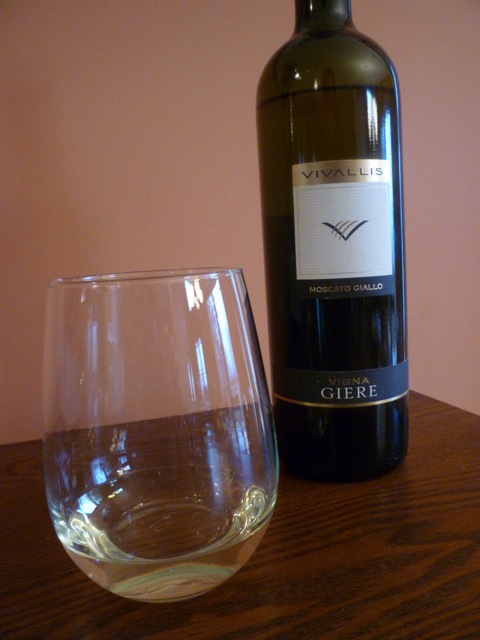 The Vivallis winery in Trentino is the 'offspring' of a longstanding producer cooperative in the area, the Società Agricoltori Vallagarina. This cooperative was started in 1908, when a group of farmers from Vallagarina, led by Don Giovanni Battista Panizza, joined together to share cultivation, production and distribution knowledge.

Vallagarina is a unique valley, stretching from the southern part of Trentino, along the Adige River as it flows towards Verona. The vineyards of this valley wind through villages and medieval castles, like fortified Castel Beseno and Castello di Sabbionara di Avio. The town of Roverto is the cultural and historical center of this winemaking region.

The hilly landscape of this region brings with it large temperature variations and sun exposure, which provides the optimal environment for the cultivation of many varieties of grapes. Vivallis therefore can produce a wide range of wine, based on grapes that find the right home in this region: Cabernet in the Nogaredo area, Merlot in Borgo Sacco, Chardonnay in Prà dei Fanti, and Pinot Bianco, Muller-Thurgau, and Sauvignon Blanc. Indigenous grape varietals also thrive here, Marzemino Gentile, Nosiola, and Moscato Giallo.

The Vivallis trademark embodies S.A.V.'s heritage; the first two letters, VI, are the first two letters of many Italian wine terms, including viticoltori (winegrowers), vite (vine), vino (wine) and vita (life). The remainder, vallis, comes from the Latin word for valley.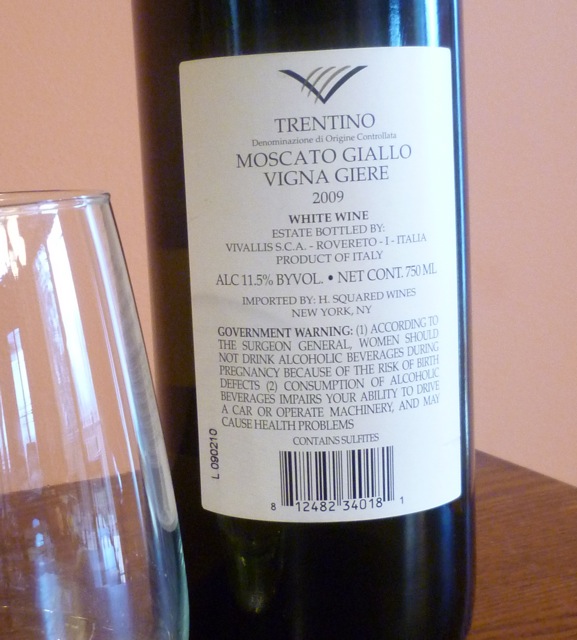 I tasted the 2009 Vivallis Moscato Giallo. The grapes for this wine hail from a highly rated single vineyard in the hillsides of Besenello, Vigna Giere. It is an amazingly aromatic white wine, with strong scents of flowers, lemon, and tropical fruits. A nice mouth feel is presented with a fresh elegance and pleasant sweetness. This is a classic dessert wines, pairing well with regional cakes and strudels. It would also be a nice accompaniment to blue cheese.