Located in the prime zone for Prosecco, the Conegliano Valdobbiadene Prosecco Superiore DOCG (Denominazione di Origine Controllata e Garantita.), Col Vetoraz is a relatively new player in a region which has been producing this wine since ancient times.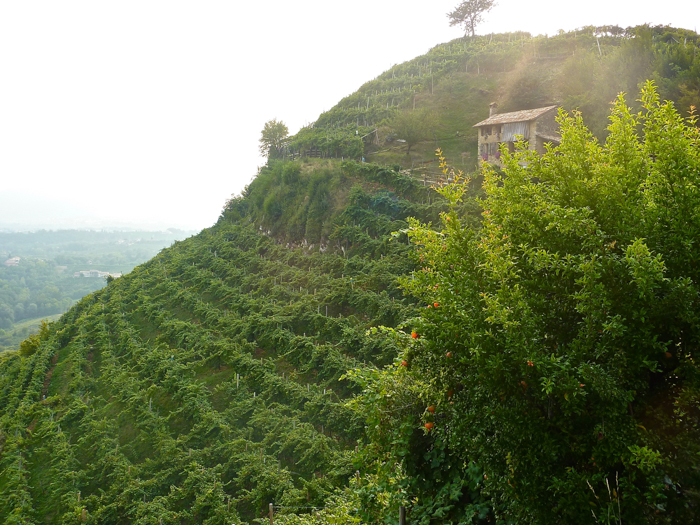 The original Prosecco region centered around the steep hill of Cartizze. As in all wine varietals, the more challenging the terrain, the better the wines. Forcing the roots to dig deep for nutrients and water produces the best quality grapes for wine production. The Prosecco from the Cartizze area, a small area of 106 hectares in the steepest hills of San Pietro di Barbozza, Santo Stefano and Saccol, is considered to be the best, the "Grand Cru" of Prosecco.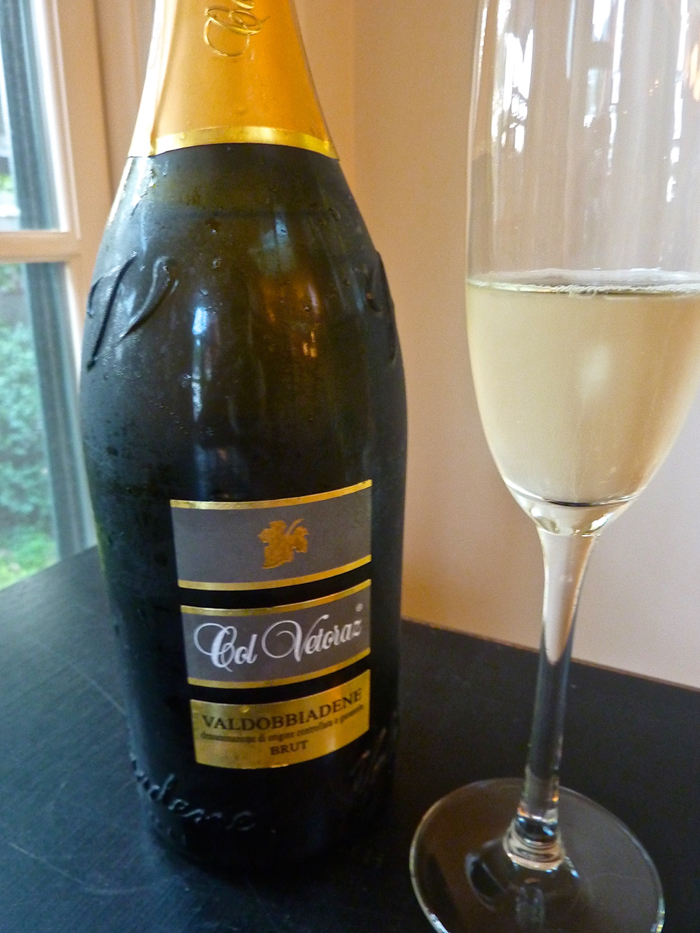 At the very top of Cartizze, along a spine that abuts the hill 400 meters above sea level, is the home of Col Vetoraz. Prosecco has been grown on this plot of land since 1838 by the Miotto family. In 1993, descendant Francesco Miotto joined forces with Paolo De Bortoli and enologist Loris dall'Acqua to start Col Vetoraz. They are quickly becoming a force to be reckoned with in this region filled with quality producers.

I recently tasted the Col Vetoraz Valdobbiadene Brut Prosecco DOCG. These grapes are grown in hillside vineyards with a western exposure, where they reach the perfect maturity for this style of wine.

Made from the Prosecco Superiore grape, and harvested in late September and early October, the Prosecco is produced using the Metodo Charmat method, the classic method to produce prosecco. This prosecco displays a soft, pleasant aroma of fruits - apple, pear and stone fruits, with a hint of citrus. The bubbles are quite fine, as in most quality proseccos, with a dry, intense and persistent flavor. A real treat, and perfect mate to antipasti as well as fish and shellfish.