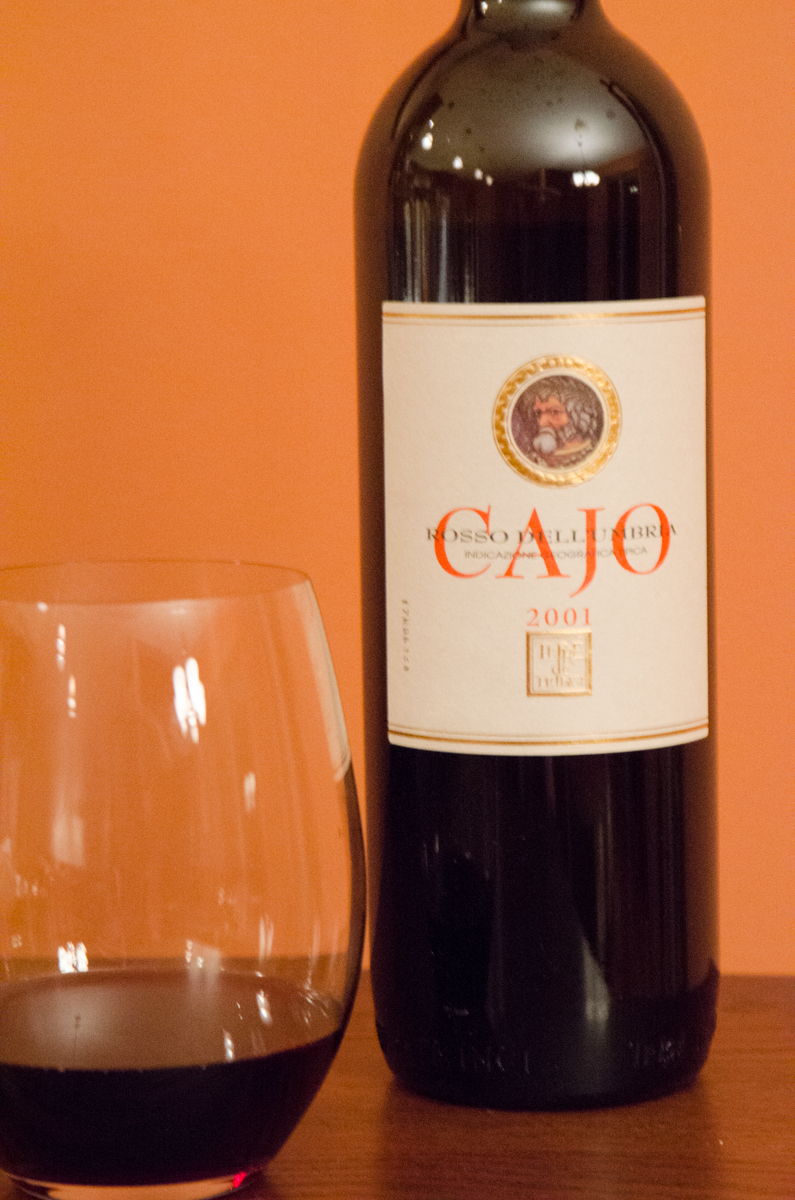 The hillsides of Umbria are covered with expanses of vineyards and olive orchards. Around the town on Montefalco, most of the vineyards are dedicated to their natvie black grape, Sagrantino. Rarely seen outside of Umbria, Sagrantino grapes produce robust wines, with powerful tannins that, in the right hands, result in wines with great depth and potential for aging.

Terre de' Trinci, located in Foligno, has been producing Sagrantino based wines since 1950, initially going into business as a way to preserved this wine and it's place in the local traditions and culture. In the early 1960's, they became the first producer to make and bottle the 'dry' version of this wine.

In 1992, Montefalco Sagrantino was granted DOCG status, and Terre de' Trinci rededicated itself to it's production with a renovation of it's facilities, modernization, development of quality certifications and more emphasis on the aging process. Today, they continue to work to combine both innovation and tradition, as they continue to make the classic Sagrantino, as they introduce more modern style wines, blending Sagrantino with international varietals such as Cabernet and Merlot.


Their 2001 Cajo Rosso dell'Umbria is one excellent example of their modern style wines. A blend of equal parts Cabernet Sauvignon, Merlot and Sagrantino, it is a deep ruby red, with intense aromas of dark cherry, fig, with vegetal notes. It is both fruity and earthy, with hints of tobacco. Extremely smooth and well balanced between the fruit, a nice acidity, and some tannins to finish.
Enjoy with pasta and a meat ragu, grilled meats, or medium aged cheeses.